In the heart of wedding season, we've gathered our favorite big-day pieces that flaunt equal amounts of elegance and unique charm. Because who says your wedding-wear can't be as memorable as the day itself?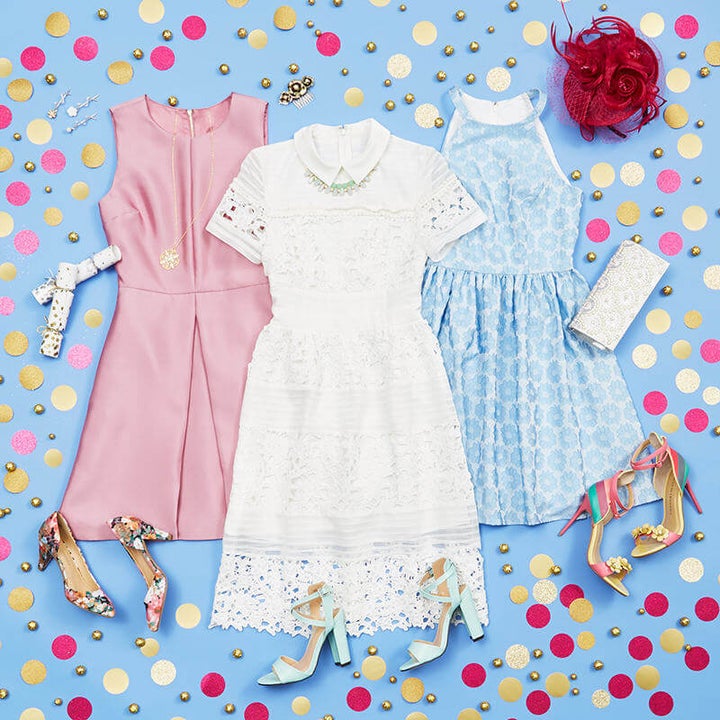 Wedding Look #1: 'Maid' for Each Other
There may be many weddings in this world, there may be many maids of honor, but there is no friendship like the one you share with the bride. As your bestie's go-to gal, make your ensemble as special as your sisterhood! We adore how the Treasure Stroll Heel in Garden complements the Woman Dapper My Own Heart Dress, and we simply can't get enough of the subtle sparkle that comes from the Coif Couture Hair Pin Set and the Ornate O'Clock Sharp Necklace. Swoon!
Detailed, darling, and perfectly 'you-nique', our Cordially Delighted Dress mixes preppiness with pure femininity to complete a look that's stolen our heart. Accompanied by elegant extras like the Florets and Fetes Hair Comb, theElegant Acumen Necklace, and the Flourishing Courage Heel, this collared beauty vows to wow.
Look #3: Guest of Glamour
No matter the dress code, we believe wedding guest attire should be a reflection of your unique personal style. We're simply smitten with how our Fleurs Truly Dress in Sky pairs with the Cosmopolitan Queen Fascinator to embody retro-inspired elegance. And for that certain 'je ne sais quoi'? Our Hooked on Symphonics Clutch and Epic Zeal Time Heel accessorize to take your reception look to lovely new levels!
+How will you let your individuality shine on the big day?