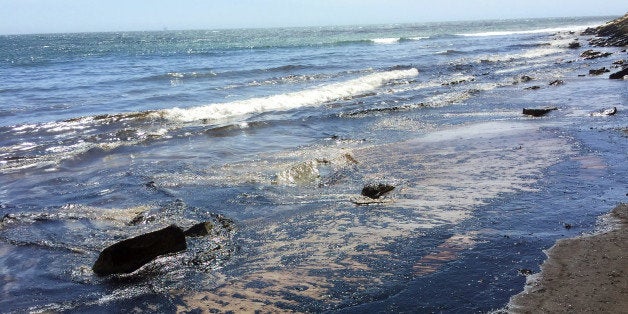 My fans are the best. There's no other job that pays as well in the currency of love. People tattoo themselves with my songs. They sing them at their weddings. They sing them to their dead as they lower them into the ground.
A lady once told me she laid in the hospital for months, singing my song to her unborn baby girl, praying she'd wait to be born until she was healthy enough to live. She did, and I was her first concert.
Last night I defaced (autographed) a perfectly good hat for a young lady in Maryville, Tennessee. It got me thinking about the way we value things.
Because oil is more expensive than water, it's easy to get confused and start thinking that oil is more valuable. We will readily believe in an energy crisis though humanity survived millions of years without fossil fuels, but we're skeptical about an environmental crisis that threatens to make the Earth unlivable. As we're learning again on the California coast, clean water and the lives it supports are worth more than the 105,000 gallons of oil that have fouled it.
Do you know how long it would take to burn 105,000 gallons of oil if it made it to the U.S. market? LESS THAN TEN SECONDS. We're enduring an environmental disaster and an official state of emergency for less than ten seconds of convenience. Your share wouldn't even get you to the end of your driveway. How many species is that worth to you?
This Memorial Day weekend, I'm thinking about the value of human lives. Are our young men and women worth less than the political will of our government? What are they dying for? Why are they coming home and sleeping on the sidewalk with nightmares? What have we gained in exchange for their loss? There is no doubt in my mind that there are times in history when our soldiers' lives bought priceless freedom and human rights. But what have we gained in the last twelve years? Twenty five years? Sixty years?
Music is valuable. I know because my fans tell me. There's less money in it than ever but there's no less love. In fact, there's more love than ever because all the people who were in it for the money are getting out of the business. Money replaces relationships. I give you my dollar, you give me your biscuit. I don't have to provide you with anything of actual value or even wish you a good morning. I don't like using my credit card at the register because it's even less personal, each of us looking at our respective screens waiting to be released from the transaction back into our separate worlds. Money becomes a shield against a messy and rewarding relationship with the real world. I refer to Guy Clark regarding true love and homegrown tomatoes.
This weekend, I'm thinking about the real value of the "cheap" gas we're burning, the real value of a small plastic bottle of clean water, the real value of an American soldier. I guarantee I am burning more fuel than you this weekend. I lost count of the plastic bottles on stage and in the green room (thanks to Barley's in Maryville for tap water in pint glasses last night). You paid me for four years of service in the U.S. Navy and I'm not sure if there was any return on your investment.
I'm not in the pulpit on this one. I'm in the congregation. My fans are preaching to me about the value of my life. Thank you for reminding me at every show and every day online. Thanks for every message, every story you're embarrassed and yet compelled to tell me at the cd table after the show, every hoot and holler, every request, every spare bedroom, every "keep the change," every honest tear and belly laugh, every tapping foot and bobbing head in the audience. You've taught me not to worry too much about making a living, and to focus more on making a life.
It's Memorial Day weekend. Remember those who died in service, and do the things they would have wanted to do if they were still with us. Make a margarita from scratch. Tell your kids an embarrassing story about yourself. Let someone who doesn't deserve it cut in front of you. If you come see us, I promise it'll be worth more than the money you spend: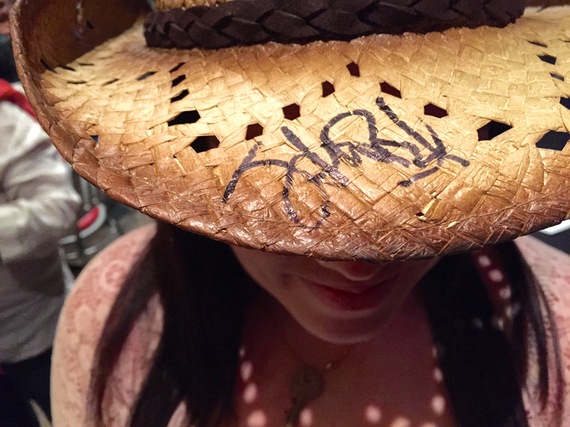 REAL LIFE. REAL NEWS. REAL VOICES.
Help us tell more of the stories that matter from voices that too often remain unheard.