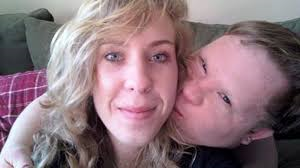 Since Ethan Saylor, a young man with Down syndrome, died nearly two years ago at the hands of three off-duty police officers, we have lost much as a community, as parents and caregivers, and as a nation.

On January 12th, 2013, Saylor sat in a movie theater not far from his home, wanting to watch Zero Dark Thirty a second time; however, as he hadn't paid for a second movie ticket, the management called security. Against the advice of Saylor's caregiver, the three men moonlighting as mall security pulled the young man from his seat. Witnesses reported seeing Saylor handcuffed as one of the security team held a knee in his back. They heard his last words, "Mommy, it hurts," just before he became unresponsive.

Saylor's death was ruled a homicide. The forensic reports revealed that "Saylor had bruises and abrasions on his face and body. And another injury: a fracture to cartilage in Saylor's throat." The cause of death was asphyxiation. The sheriff's office, where all three members of the movie theater's security team were employed, handled the internal investigation, which concluded a few months later that "no further investigation was necessary." The men responsible faced no charges or disciplinary action.
Saylor's unnecessary death shook us deeply, yet our faith held that the individuals responsible would be held accountable for what was at best excessive force and, at worst, a hate crime. This expectation crumbled as we learned that every witness account was taken in the presence of one or more of the officers involved. Even worse, none of the witnesses were asked to testify before the grand jury handling the internal investigation. In other words, those in the room who saw the event unfold firsthand and could provide important details about what happened were not given a safe zone in which to tell the truth or be interviewed by a third party. We believed that, had such issues been addressed, the grand jury would have undoubtedly led to an indictment of the men involved.
Yet as more information about such grand jury investigations has become part of the public discourse, we've unfortunately seen how internal investigations are handled, often merely being swept away. A grand jury does not determine innocence or guilt, but rather whether a crime was likely committed and whether the defendant was probably involved in some way. Given this responsibility, it is not surprising that grand jurors have a high rate of indicting individuals. For example, Steven Brill reports that in New York, "DAs have obtained an indictment through the grand jury about 97 percent of the time a case is presented." But rarely are the officers involved in a custody death required to face a grand jury. This situation should cause serious alarm because, "If you replace the officers (in these cases) with non-officers, it is hard to fathom a situation in which the grand jury would not vote to move the case to the next stage in the criminal process." (This is the system that Michael Bell's father has been calling for change since his son's death at that hands of police ten years ago.)
Despite the failing on the part of the judicial process, we still had hope in Saylor's case--hope for an additional unbiased investigation. Emma Saylor, Ethan's sister, called on us to raise our voices and demand an independent investigation, which the governor of Maryland had the power to implement. Emma asked for justice for her brother, requesting that Governor Martin O'Malley provide "an independent investigation and training for police." More than 350,000 people rallied behind her to sign her petition. In September 2013, the Saylor family met with Governor O'Malley to present the petition and formally make this request. But our hopes were short lived. "The governor met briefly in private with the Saylors and told them of his intent to pursue training, but not an independent investigation" (from A Brief Summary, #JusticeForEthan).
At this point, we lost faith in our voice.
The denials of our community's voice and demands became even more poignant as we also experienced a split among us. We clashed and quarreled within as we sought answers about where to direct our fury, where to demand change first, and how to protect our own from another tragedy. All of these struggles stemmed from our fear. We each reacted while keeping in mind someone we love and what their future might look like. As a community, we want those we care for to be safe and included, but we are divided on how to encourage and attain this vision.
Over the last two years, the deep silence over the loss of Ethan's life and limited media coverage of his death became a tragedy left mostly unspoken. We would sporadically be subjected to the rumble of Internet trolls and their claims to know people "like Ethan," which were further exacerbated by the complete disregard for the value of his life. Even the brother of Sheriff Jenkins placed the blame for Ethan's death squarely on his mother, Patti Saylor, for not "keeping him home." Alas, how could we not now lose faith in our own neighbors?
We experienced life-changing losses, but we made new discoveries as well. Although there were divides, there were also new connections made among us and around us. With these lessons learned, we have been able to identify areas in which to encourage and implement change within the justice system as well as opportunities to teach our first responders and the broader community more about people with different abilities and how they process social cues and emergency situations.
Most of all, we've seen courage of action in the face of the greatest loss any mother can suffer. Patti Saylor continues to fight for answers and work to promote change. An advocate since the day Ethan was born, she continues in her efforts even after his death. Last year, she testified before the U.S. Senate in the hopes that we could "achieve justice for Ethan, while at the same time ensuring what happened to Ethan never happens to another member of the Down syndrome and disability community ever again."
During these last two years, #JusticeForEthan has evolved from the demand for answers regarding one man's death to the rallying cry focused on the need for change. Despite all that has been lost--and it is far too much--there is now a spotlight on where changes need to come. Let us not become desensitized by the current fervor, but instead notice, rise up, and demand more from the system designed to serve and protect
And in all of our efforts, let us not forget the greatest loss of all, Ethan himself, a young man who idolized the police, loved Bob Marley's music, sang in the shower, and would have turned 28 earlier this month. Two years to the date of his death a vigil was held in Frederick, MD, and online on the #JusticeForEthan Facebook Page, where you can also find updates on the commission for improved training of our first responders and also information about an upcoming documentary Ethan's Law.
Related
Popular in the Community