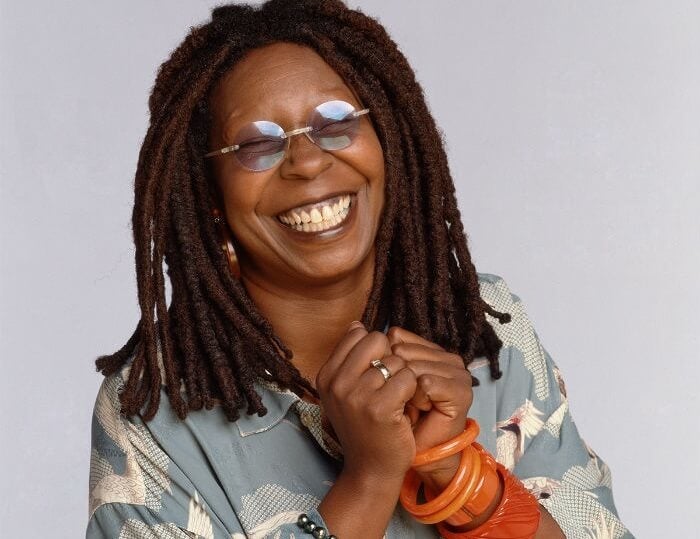 I'm sitting here cuddled up on the couch watching Oprah's Masterclass with Whoopi Goldberg and I'm just amazed to say the least.  I had no idea about the work she had created before I knew of her which was when she starred in my favorite movie,The Color Purple.
Something she said that really stood out to me, was when she spoke about the first one-woman show she put on. She said, the first two days no one showed up, but a review was written. Then Bette Midler came to see the show, 15 people showed up and then 30 people came to another show. Her audience continued to expand to capacity from there.
When Mike Nichols came, he enjoyed it so much that he wanted to take the risk of having her do more shows. She then started to draw in more celebs and people who loved her unique ability and contribution to comedy.
Whoopi marches to the beat of her own drum, as Oprah said, clearly, and what I learned is that…..it's ok to be who you are at all times and not just some of the time. Some people will 'get you' and some people won't, but you don't have to change for anyone.
Even though no one showed up for the first two days of her show, she kept performing. She didn't let that deter her from what she knew she was brilliant at. She didn't quit and say 'no one likes me'. This is how we become successful. We have think differently and without defeat in mind.
Another thing she said was that she wrote the author of The Color Purple, Alice Walker, and told her that if they ever did a movie based on her book, she would like to play the dirt on the road. This was another bold step that Whoopi took, basically asking for an opportunity and not just waiting for one to drop into her lap. Ironically, when she ended up getting the leading role in the movie, she didn't even think she was good enough. And even though this consumed her for a few months, the director still believed in her more than she believed in herself. Her previous work showed her brilliance.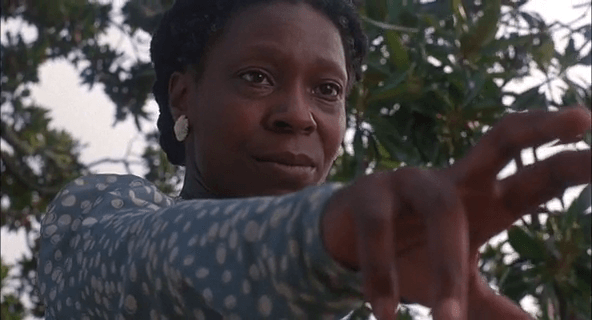 Now, The Color Purple IS my favorite movie of all time because it's just a powerful story. Not to mention the fact that Whoopi did an outstanding performance as Celie. But I want to point out the fact that you only need ONE person to believe in you more than you believe in yourself. I mean, it can literally change your whole life. Sometimes we just don't see in us what other people see in us, and that makes us unique.
As moms, and women in general, we have to start thinking differently about ourselves and our potential. We have to start being bold enough to go after opportunities that might not even exist yet. 
Cheryl J. Moses is an Online Business Strategist and CEO of SGID Media Group, a digital marketing agency for small business owners and non-profits to maximize their profits, influence, and exposure. She is also a HuffPo Blogger and SuperWoman at Modern Mom Business.
Calling all HuffPost superfans!
Sign up for membership to become a founding member and help shape HuffPost's next chapter
This post was published on the now-closed HuffPost Contributor platform. Contributors control their own work and posted freely to our site. If you need to flag this entry as abusive,
send us an email
.