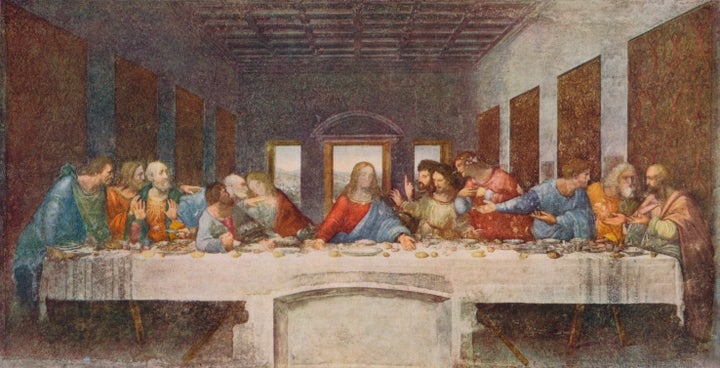 Biblical historians have long pondered what dishes may have been on the table at the Last Supper. One thing that's almost certain is that Jesus and his disciples were drinking wine.
Many elements of the Last Supper remain contested. Scholars even dispute the question of whether the Last Supper was a Seder ― a traditional meal observed during the Jewish holiday of Passover ― which might have indicated the specifics of the meal.
The canonical gospels contradict one another on that front. Three out of four of them locate the Last Supper during the Jewish holiday, while one, the Gospel of John, says the meal happened "before the Feast of Passover."
Jonathan Klawans, a religion professor at Boston University and expert on ancient Judaism, weighed the evidence in a January article published by the Biblical Archaeology Society. Klawans noted that the traditional Seder ritual as we know it today didn't emerge until around 70 A.D. ― nearly two generations after Jesus's death. The Last Supper, the scholar concluded, likely "was not a Seder but a standard Jewish meal."
Seder or no, a "standard Jewish meal" in Jesus's day would have included wine. The land of Jesus's life and death has a long history of winemaking. In 2016, Israeli archaeologists discovered an ancient wine ledger that contained what they believe to be the earliest written reference to Jerusalem outside the Bible.
Research conducted by Dr. Patrick McGovern, an anthropology professor at the University of Pennsylvania and director of the school's Biomolecular Archaeology Project for Cuisine, Fermented Beverages and Health, has indicated that winemaking in the Middle East may date back 5,000 years or more.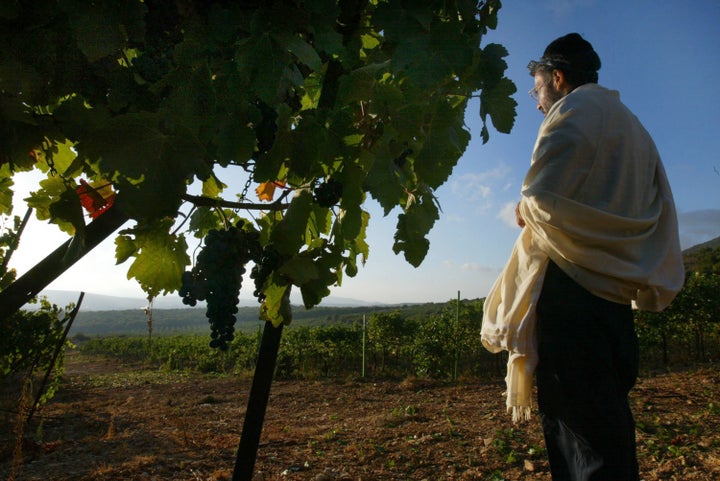 "All our scriptures are full with wine and with grapes — before the French were even thinking about making wine, we were exporting wine," Israeli oenologist Eliyashiv Drori told The New York Times in 2015.
Today, archaeologists and winemakers alike are eager to know how this ancient wine may have tasted. Drori heads a team at Ariel University in the occupied West Bank that is using DNA testing to try to analyze and recreate the ancient wines King David and Jesus would have enjoyed.
Drori's research has revealed that white wine made from the Dabouki grape, native to Armenia, might be among oldest varieties in the region and a promising candidate for what Jesus might have had in his lifetime.
In their book Divine Vintage: Following the Wine Trail from Genesis to the Modern Age, Joel Butler and Randall Heskett note that wines in Jesus's day were often infused with honey, dried fruits and spices like pepper and curry. Winemakers also often added tree resins like myrrh, frankincense and terebinth to preserve the beverage.
A team of archaeologists uncovered a 3,700-year-old wine cellar near Nahariya, Israel in 2013 with evidence pointing to ancient wines that were mixed with honey, mint, cedar, tree resins and cinnamon bark.
"It's not wine that somebody is just going to come home from a hard day and kick back and drink," Andrew Koh, one of the archaeologists working on the excavation, told the BBC.
Discoveries like this led McGovern to speculate the Last Supper wine might have tasted a bit like an Amarone, a rich red wine made in Northern Italy. But, of course, there's no way of knowing for sure. In an interview with wine app Vivino, which culls ratings and reviews of wines for users on the spot, McGovern joked: "If someone can find me the Holy Grail and send it to my lab, we could analyze it and tell you."