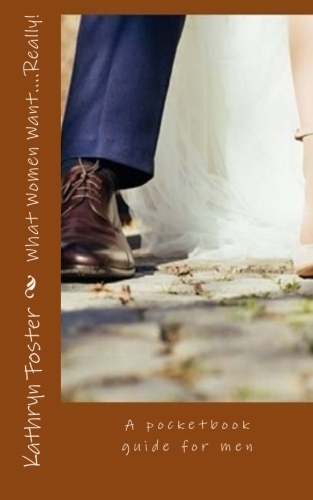 What Women Want...Really! A Pocketbook Guide for Men is an empowering, informative and motivational read. Dr. Kathryn Foster's book, "What Women want...Really! A Pocketbook Guide for Men," provides a practical and proven way for men to improve their communication with women by acknowledging their needs, desires, and behaviors.
Though it's valuable to read this book alone, reading it aloud as a couple reaps more rewards. "Couple Questions" are included in the book, so men can engage with their female partners and women in turn are able to develop an understanding of their man's needs and desires. The book helps men use more emotional language when seeking sexual connection. Communication is the key to a successful and fulfilling relationship and this book provides the guidance and techniques to connect successfully with your partner.
What Women Want...Really! A Pocketbook Guide for Men helps you understand the differences between the two sexes too. Her teachings in the book give the reader an understanding that even though men and women operate differently they still long for the same things in a relationship. They both want love and to be loved.
In this book, Foster gives you the opportunity to renew your relationship as she provides excellent guidance for couples in her astonishing book, What Women Want...Really! A Pocketbook Guide for Men.
What Women Want...Really! A Pocketbook Guide for Men is packed with magnificent advice, tools, techniques, and strategies, which teach readers how to renew their relationship with each other giving them the ability to rekindle their relationship and even, prepare men for future relationships.
Dr. Kathryn Foster provides brilliant insight on how to transform your relationship including fabulous advice plus a wide range of recommendations and tips on how you can achieve a better understanding of woman's needs, desires, and behaviors.
Throughout the book, Dr. Kathryn Foster's book provides a vast array of advice written in a simple, easy-to-understand format that helps readers acknowledge the vital importance of understanding a woman's needs, desires, and behaviors and how it plays an essential role in relationships.
One important factor I acquired from reading this amazing book on understanding women was that it's crucial for both men and women to take the time out to understand what their partner needs from a relationship. Relationships are not just about "me", they are about the "both" of you. Therefore, each person in the relationship needs to take the time out to observe and listen. Creating amazing, loving relationships takes work and if you're not willing to make changes then finding that ideal mate will be less likely.
In chapter 8 of the book on page 48, Dr. Foster discusses how to romance her. In this chapter, Foster provides numerous ways to romance a woman that men wouldn't even think would increase her attraction for the opposite sex, but she was right on the money for all them. Foster goes on as she helps make the reader aware that how we verbalize things affects a woman dramatically. Foster provides numerous ways to talk to your partner that will help you score some points with your partner. Men seem to be oblivious when it comes to successful communication, Foster provides you with the necessary tools to enhance your verbal communication. She teaches you in her book how to turn your relationship with women around with the tips, tools, strategies and techniques that are easy to incorporate in your life and very self-rewarding.
Dr. Foster not only discusses how to develop an amazing sexual connection with your partner, she shows you how to transform yourself to fulfill the needs and desires of a woman as you read this astonishing life changing book.
Kathryn Foster's approach to understanding women helped me realize that men and women are very different from one another. But with some time and effort, any couple can create an astonishing relationship by making productive lifestyle changes.
In addition, through reading this book I realize no matter what age you are you can transform yourself and your relationship with the opposite sex creating love, a strong sexual attachment and a best friend for life.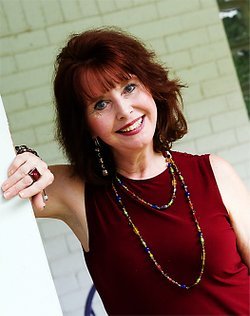 I highly recommend this book for any man or couple looking to improve their relationship and sexual connection. Kathryn Foster's book is excitingly packed with outstanding advice, tools and techniques and I find What Women Want...Really! A Pocketbook Guide for Men a rewarding, motivating, inspiring and an enjoyable read.
Calling all HuffPost superfans!
Sign up for membership to become a founding member and help shape HuffPost's next chapter