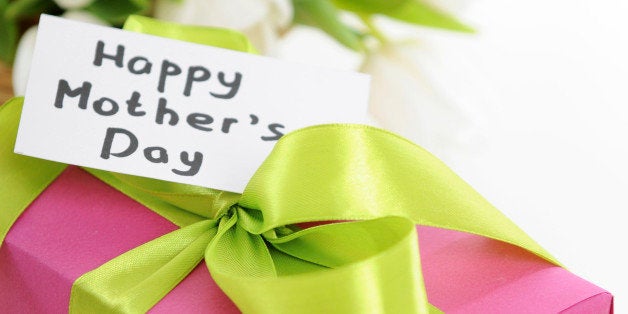 Now there's a click-bait headline if there's ever been one. Is there one thing we all want? A glass of wine and the TV all to ourselves? (I wouldn't say no.) A handmade card and breakfast in bed? (Bring it on.) A spa day? (Yes, please!)
For me, one of the best pleasures of Mother's Day is having a true day off -- a day when I don't have to figure out where we'll all be going or what we'll all be eating. Some researchers call this type of work -- serving as "cruise director" for your family -- the third shift. It's the dinner planning, the doctor-visit scheduling, the "who is going to make it to the school meeting" work that silently keeps our families moving smoothly.
It's also primarily the domain of working mothers. Yes, working dads are increasing the number of hours devoted to hands-on parenting and household chores -- what Arlie Hochschild famously deemed the second shift but who keeps the family calendar in sync? Who's the first to see a work/family conflict coming? Who's most likely to say to their partner, "Can you take care of that?" Who makes sure that we're not only at the classroom birthday party on time, but that we have 27 cupcakes in tow?
In my house, it's me. And I strongly suspect that many of the women included on our annual shout out to the world's Most Powerful Moms also have this responsibility. For even as our first shift -- career -- takes off, the planning, strategizing, remembering and thinking ahead still remain our work to do.
In her excellent book, Finding Time: The Economics of Work Life Conflict, the economist Heather Boushey notes that "American businesses used to have a silent partner" in stay-at-home moms. Today, it's not too far-fetched to say that we're all working -- no business can count on the majority of its employees having full-time support at home. Indeed, when Working Mother launched in the late 1970s, 47 percent of moms with kids under 18 worked; now it's 70 percent.
And yet, working moms are still doing most of the same home work as our earlier counterparts once did -- and more.
As my husband will say to me, "You're always thinking." It's a compliment, and lord knows, that man does his share of housework -- if only because he does all the laundry for four people, including two kids who can't seem to wear jeans more than once a week. But for this Mother's Day, I look forward to powering down. I'll enjoy a massage (that's a hint, honey) and may even watch a romantic comedy with extremely little redeeming social value. But what I won't do is plan where to take the kids on Sunday, decide what to feed them for breakfast or ask if their homework is done.
I'll check back in with you all on Monday.