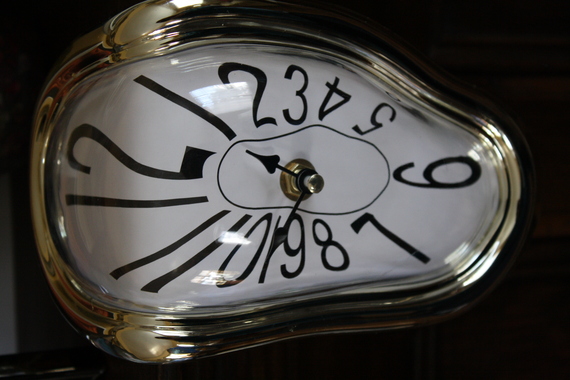 If you don't pay appropriate attention to what has your attention, it will take more of your attention than it deserves. -- David Allen
As we all settle in to our summer schedules and new rhythm... I urge us all to use our time wisely.
A friend of mine declared if he looked at how people spent two things, he could predict whether or not a person would achieve the life they hope for:
Time and Money
And after much discussion, I totally agree with him.
We may not all start with the same amount of money, but we always all get the same amount of time every week: 168 hours, equalling 10,080 minutes
All of us get the same.
... and if we use our time wisely we can create enough money to do the things we dream of at the deepest level.
The difference is simply that the most successful people use their time wisely and on the most important things.
Others drift and drift and drift... always chasing life and complaining they never have time to do what they really want. Just not true.
There will never be enough time to do everything but there will always be enough time to do the RIGHT things.
What if we all worked 90 minutes a day in a flow state on the thing we are most passionate about?
What if we got up a little earlier or stayed up 30 minutes later to do something that is completely rewarding and fun?
What would happen if we simply stopped doing something that is a complete waste of time? Just because "we've always done it" is no reason to keep doing it!
I am certain if we all gradually improved how we spent our time and resources... great things would happen.
Let's win this day by using our 1,440 minutes on what we truly want and will make a difference in our lives and for the world!
30 years of strategic, entrepreneurial business growth along with two brushes with death have earned him the tag "ResilienceGuy." Bill Douglas is an accomplished Mentor, Coach & Speaker helping entrepreneurs & executives with growth and strength.