"What would Dr. MLK Jr. say in his campaign speech if he were running for president today?"
This was the question posed to fourth- and fifth-grade students who participated in the annual Martin Luther King Jr. oratory competitions held in Houston and Dallas, Texas on Friday.
Hundreds of inner-city students from 39 schools in the state shared their prepared three-to-five minute responses during the Annual Gardere MLK Jr. Oratory Competition. Their powerful speeches paid tribute to the iconic civil rights hero and reflected their thoughts on how King would confront current-day issues like immigration, foreign affairs and police brutality in his presidential campaign.
Ten-year-old Lyriq Turner took home the first-place honor in the Dallas competition. Turner, a fifth-grade student from Charles Rice Learning Center, wowed audiences with her riveting speech in which she repeatedly urges the nation "America, it's time for a new way." Watch her delivery below:
"Some called him a preacher and a prophet, a minister and a militant, a rabble rouser and a radical, but what Dr. King would remind every presidential candidate and every citizen is that America is still the promised land," Turner said.
"I'm 86 years old and I'm a candidate for the United States Of America, however, according to my physician I'm as healthy as any man half my age, and I look pretty good don't I," he said as audience members laughed.
Espinosa-Garza went on to explain how an educated and experienced candidate like King would reunite America through a campaign that "encourages communities to seek more culturally diverse solutions to their challenges."
Oh, and for the "snapchat, tweet and texters"... you can't just "check-in, you have to show up too."
"The students delivered timely and well-prepared speeches that not only proudly commemorated the legacy of Dr. Martin Luther King, Jr." Gardere Chair Holland N. O'Neil said in statement. "But [they also] drew powerful comparisons to current events."
We're sure Dr. King would be proud, too.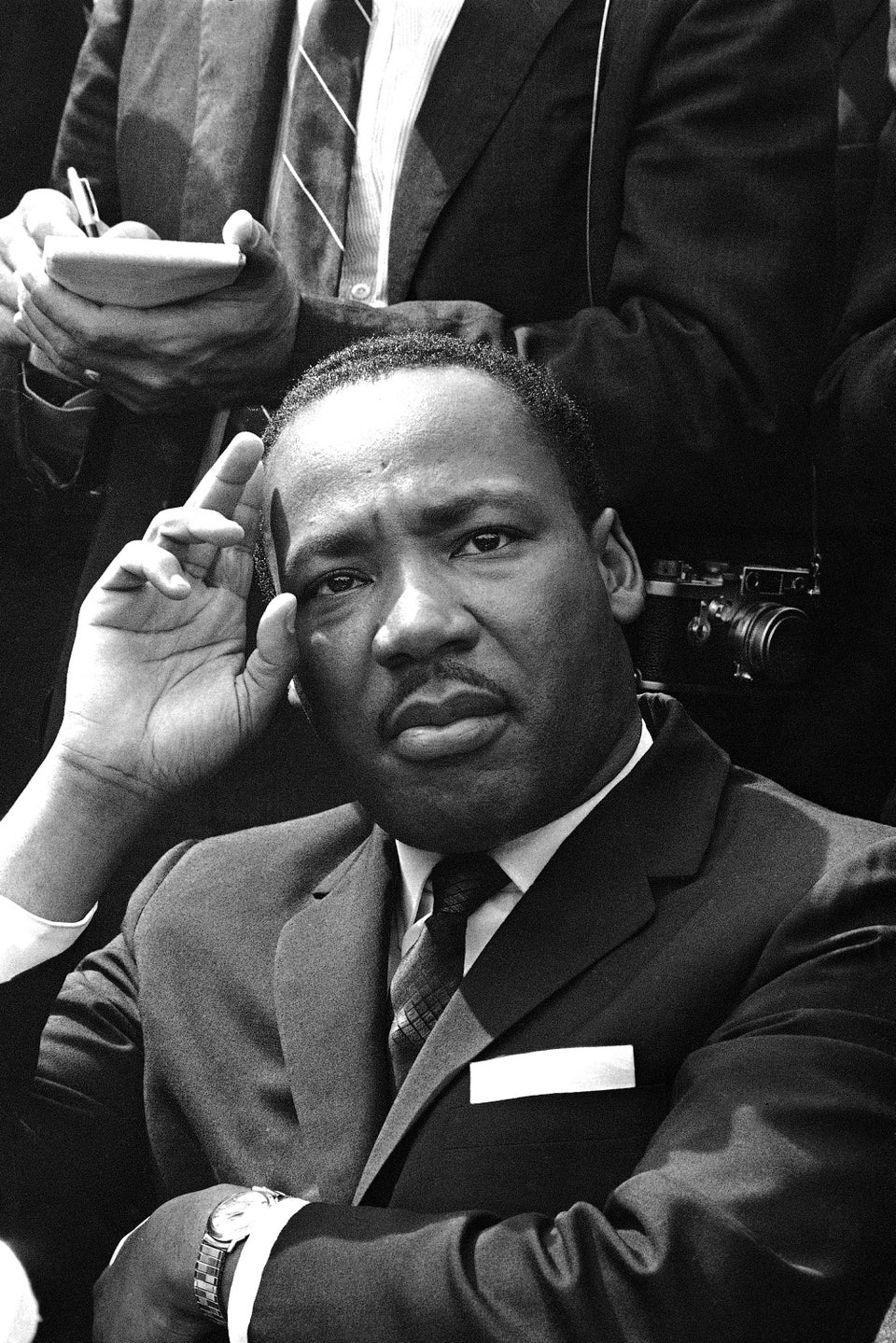 Martin Luther King Jr. Quotes On Faith
Popular in the Community