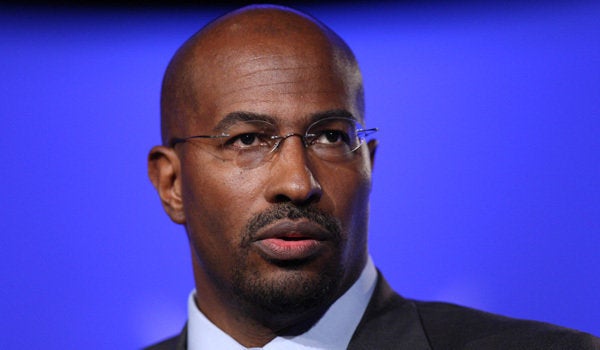 You've probably heard the news that Ella Baker Center co-founder Van Jones stepped down from his post as Special Adviser on Green Jobs, Innovation, and Enterprise for President Obama this weekend. It's a dark day when attacks based in half-truths, full lies, and old news deny the nation its most talented advocate in the fight to rebuild our economy and combat climate change. While the Ella Baker Center family is deeply saddened by the smear campaigns of those who wish to sabotage our movement for an equitable, green economy, we are incredibly proud of Van, and we're inspired all over again by his commitment to what really matters: saving the planet and its people.
The attacks on Van were desperate attempts to distract people from what really matters: building a future that is green and just for everyone. Van recognized that, and it's critical that we all learn the lesson offered by the events that transpired over the last couple weeks. Our opponents are threatened by our shared vision, and they're not going down without a fight. And because the solutions we've crafted are gaining traction, our opponents must resort to fear-mongering and sensationalism to drown out important discussions about the real issues of the day. We can't let that happen.
Now, more than ever, we must redouble our efforts to create a green-collar economy that truly creates opportunity for all. Are you with us? Stand up and be counted, and show our opponents that their misguided attempts to derail our movement have failed -- click here.
Following Van's lead, we're staying focused on solutions that will unite communities and ultimately create real, lasting change in people's lives. The focus of Ella Baker Center has always been -- and will remain -- fighting for cutting-edge policies that lift people up rather than tearing them down. Our goal -- and Van's -- is simple: justice in the system; opportunity in our cities; and peace on our streets. We hope we can count on you to stand with us as we continue the fight.

Calling all HuffPost superfans!
Sign up for membership to become a founding member and help shape HuffPost's next chapter