It's a really interesting time to be a Disney fan.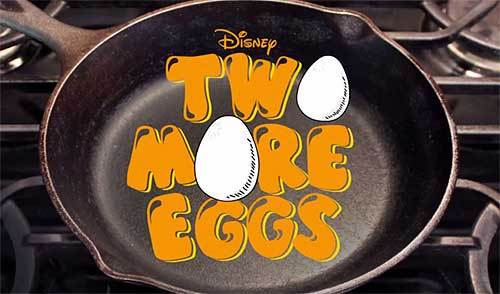 Which is why you have to wonder: What would Walt have made of the modern day Disney Company? To be specific: What would the Ol' Mousetro would have thought of Disney XD, the cable channel which features his family name that's aimed at boys-6-to-14 and currently runs deliberately anarchic animated shorts like its "Two More Eggs" series ?
Mind you, when Disney Television Animation first reached out to Matt & Mike Chapman 4 or 5 years ago and then asked them to develop a new show for Disney XD, the Brothers Chaps did genuinely try and deliver a finished product that would have looked a lot more like a traditional animated TV series.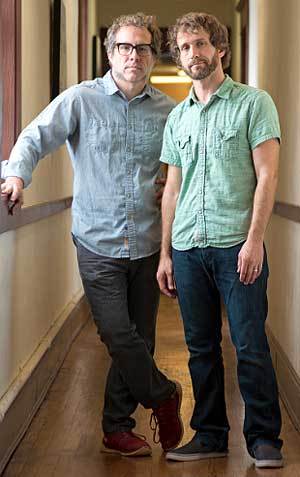 "That version of our show would have consisted of two 11 minute-long shorts per episode. There would have been consistent characters and a plot. But in the end, I think that Mike and I -- along with the team at Disney Television Animation -- realized that that wasn't really playing to our strengths."
You see, the real reason that Disney Television Animation had reached out to the Brothers Chaps in the first place was because the executives there were such huge fans of Matt & Mike's online effort, Homestar Runner. That Flash-animated cartoon series -- which debuted back in January of 2000 -- had become a huge Internet sensation because it had deliberately flaunted convention & tradition with its skillful mix of surreal humor & self parody.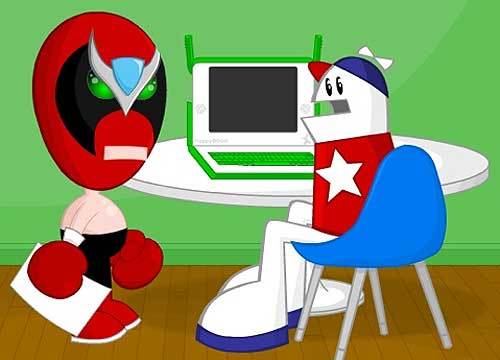 "So when we rebooted this project, Disney just let us do what we'd done in the past and it worked out well. Any idea that Mike and I came up with, they gave us the freedom to pursue. There honestly were no restrictions," Matt continued.
And the end result was Disney XD's "Two More Eggs," this series of 40 shorts that uses a wide variety of animation techniques to poke fun at various aspects of a young boy's world. Everything from video games to children's television shows were considered ripe for parody.
And as you can see by the short below that Disney XD so graciously provided HuffPost with ...
... would Walt have approved?
But then again, given that Walt Disney was the guy who gave the world Silly Symphonies back in 1929, perhaps he would have actually approved of the Brothers Chaps' brand of animated craziness.
By the way, if you'd like to take in all of the boy-centric targets that Matt & Mike tackled over the course of this series, Disney XD is holding a "Two More Eggs" marathon today. All 40 shorts -- including 11 that have never aired before -- will be running in a continuous loop on that cable channel from 12 a.m. Tuesday, December 22nd through 12 a.m. Wednesday, December 23rd.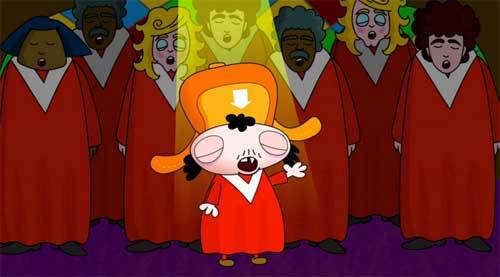 Which -- I know -- seems like a pretty weird thing to do. Especially during the holiday season. But then again, there were people in Hollywood who said it was idiotic of Disney to open The Force Awakens in December given that all of the previous "Star Wars" movies had been summertime releases.
But given that Episode VII has already earned almost $300 million during its domestic run (and it's only been running in theaters since Thursday night), maybe the modern day Mouse House really does know a little something when it comes to the science of scheduling.
Support HuffPost
The Stakes Have Never Been Higher
Popular in the Community