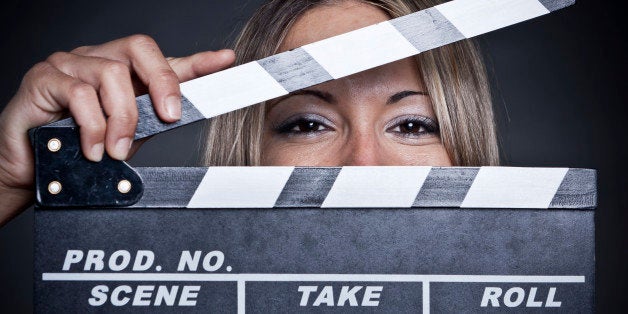 A magnet asking that very question stares back at me every time I reach to open the refrigerator door. I see it every, single day, but today it reminded me of a significant question that was once asked of me. The question that has since changed my life.
I was 45 years old when I participated in the Ms. Veteran America pageant. My last foray into the pageant arena had been decades ago, at a Junior Miss event in 1983. I was just a baby in high school back then! I'm really not the type of person you might guess would enter a pageant. For one, I was 45. Second, I am 5'5 1/2" tall and average around 200 pounds. I like to refer to myself as a B.B.W. A "big, beautiful woman."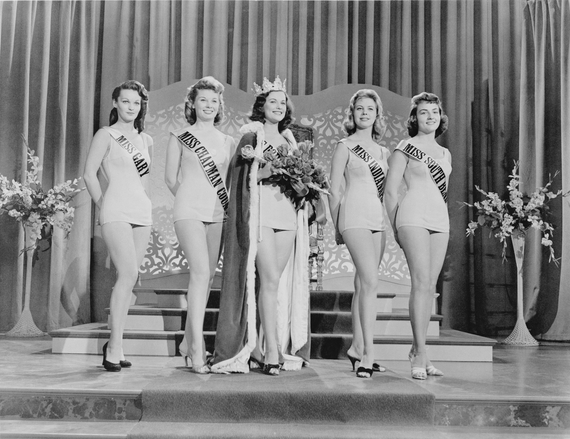 Doing a pageant was the last thing I would have thought about doing except this event was to help raise awareness and funds for a non-profit that helps single female veterans and their children. This was a challenge that I identified with and held close to my heart, as I came very close to having that happen to me when I went through my divorce. Despite my commitment to the cause, I had my reservations. Until my daughter convinced me to participate.
She said "MOM, you always tell your clients and Vanessa and me to go for it; to do something different and not be afraid. What are you afraid of? You can really make a difference. Sign up." So I did.
I bought the dress, the heels (and practiced walking in them so I wouldn't look like a football player), the works. My daughters helped me with my talent; a fun Charleston. They also helped me with the outfit and the interview portion of the competition. I was as prepared as I could be. Nervous beyond reason, and still calling myself crazy, but ready.
The preliminaries were in July. We had the talent portion and an interview portion. Before the interview portion they gave us a sheet of paper with questions on it. Most were unremarkable and unmemorable. But one question stood out and altered my path from that moment forward:
What's the one thing you wanted to do that you haven't done? And why?
This question got me thinking. First, about my life choices -- What was I doing? Why was I doing it? Then, I graduated to a more direct inquiry. What the hell was wrong with me?
My answer to the question? I wanted to be an actress. I had always wanted that. I had participated in our high school play and had absolutely loved being on stage. Growing up in small town Vermont, I knew right around the age of 13 that I'd someday move far away. My mother had always told us to travel, be bigger, and know more people and to just go live. I think I loved the idea of being famous, traveling the world and never again having anyone be able to call my mother to tell her where I was or what I was doing... small town living and having four older troublesome brothers did not allow for much privacy. The irony is not lost on me that I wanted to be in the celebrity limelight while also wishing to hide from my mother's "prying eyes."

I escaped my small town like so many others do -- I joined the military. I found myself married at 22 and then came my first daughter. I embraced that my purpose was to raise productive citizens and to be the best mom that I could be. Acting could wait until my children were full grown. I wasn't completely off the stage when my kids were little. I did participate in church productions and had a great time doing so. Somewhere along the way, unbeknownst to me, I simply stopped thinking about acting as a career until the pageant. Up until the very moment I was asked that one question at that one pageant.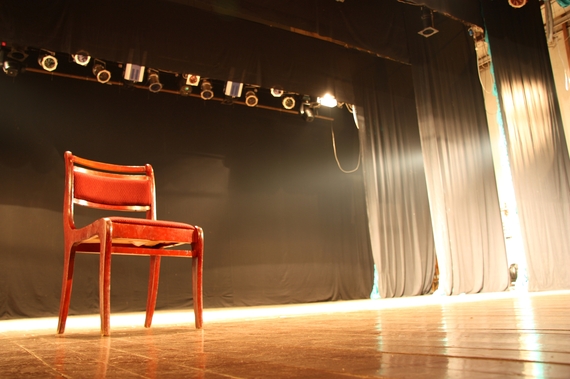 Funny how certain moments in time can change so much of your life. That same year, I started my own business (while still working full time), began my mostly free and mostly part-time speaking career and decided that when the time was right, I was going to figure out a way to become an actress.
Well as fate would have it, last year I moved in with my sister and nephew. After a few months, my sister randomly mentioned wanting to take an acting class. I told her "Sure!" I'd do it with her. And so we went.
Our instructor was fantastic and incredibly direct when it came to acting as a career choice. He said "Get used to hearing the word no" and told the over 25 crowd (me) and the heavier crowd (me) that it would be tough to get work and would continue to get tougher.
I didn't even bat an eyelash because I knew I was going to do this "acting thing" no matter what.

The night of my first audition I was terrified. I had no idea what to expect, much less what to wear. Committed to just being me, I said hello and went about my business until my name was called. I went in ready to audition and instead heard "Are you available on this date?" Confused as to whether this was some sort of trick question, I mumbled yes and prepared to audition. I was told "You have the part" before I ever uttered a word. I tried to contain my excitement as I cooly thanked him, and then subsequently sprinted to my car to text everyone on the planet.
I've been "acting" for about three months now. So far, I've been in one film, two local commercials and a TV show. Sure, I've only been an extra, but I'm ecstatic! I actually have an agent and I'm living my dream. If it hadn't been for that one question on that one day where I had thrown myself out of my comfort zone and into a strange, new environment, I might have missed the opportunity to get my routine life shaken up and tossed back on track with my dreams.
So here's your one question on this one day.
What would you attempt to do if you knew you could not fail?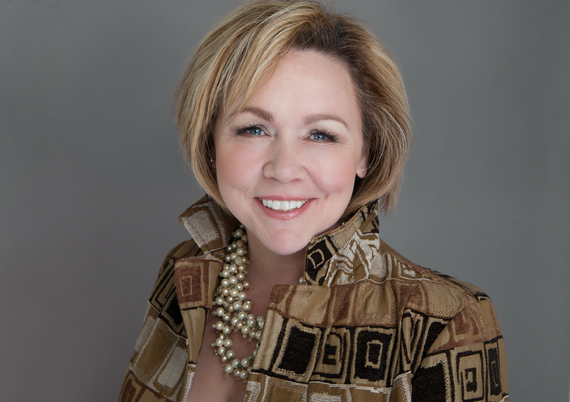 Gale Paige, President of Complete Professional Connections

Gale is referred to as the "Queen of Networking". She has a unique ability to connect individuals and see a bigger picture. Gale is a business consultant for corporations and individuals. She has helped countless clients develop strategic marketing plans, create targeted business initiatives and write networking plans to help them achieve their professional business goals. Gale has worked in many industries and truly becomes an expert in her client's fields.
She is a sought after speaker on the subject of networking and building relationships. Some of her speaking engagements have included The Virginia Women's Business Conference, Business Women of Loudoun, Empowering Women's Conference at Radford University, American University, Johns Hopkins University and the National Veteran's Small Business Conference.
REAL LIFE. REAL NEWS. REAL VOICES.
Help us tell more of the stories that matter from voices that too often remain unheard.