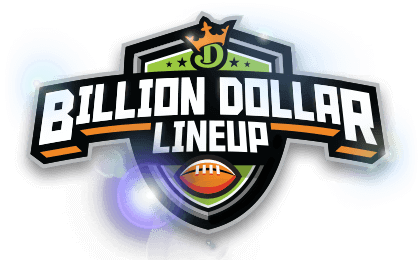 The question of how to spend $1 billion has been on my mind for the last couple of weeks. My company, DraftKings, is offering a $1 billion prize to the person who comes up with a perfect daily fantasy football lineup for the first week of the NFL season.
And while I am one of the few people unable to enter the promotion because of my status as a DraftKings employee, that hasn't stopped me from contemplating what I would do with that kind of life-altering money. After envisioning the typical steps like paying off my mortgage, buying a nice car and deciding when to retire, it dawned on me the tremendous amount of responsibility that much money would bring.
A $1 billion fortune carries both societal expectations and, I believe, obligations. My daydream about how to spend $1 billion quickly turned into a mental and moral exercise – brainstorming endless ways I could use that money to improve the lives of other people.
Here are some of my ideas for what $1 billion can accomplish:
Help rebuild the 13,500+ homes destroyed by Hurricane Harvey with a $1 billion donation to relief efforts[1]
Stock 4.8 billion pounds of food to feed hungry people[2]
Distribute 333.3 million school books in underserved communities[3]
Donate 6.25 billion life-saving vaccines to combat Hepatitis B around the globe[4]
Provide health care to 21.9 million people in third-world countries[5]
Eliminate an estimated 14.3 million million tons of harmful CO2 from the environment[6]
Rescue 2.5 million animals from life on the streets or euthanasia[7]
Preserve 100 million acres of rainforest land[8]
How would you spend $1 billion? Let me know by leaving a comment or through Twitter @JBAlderman.
And if you think you can build the perfect fantasy lineup for the first week of the NFL season, you can enter it at DraftKings. If you win the $1 billion, drop me a line – I have a lot of ideas for you.
[5] The World Bank (2014 data; "least developed countries: UN classification" data for per capita healthcare cost)
Support HuffPost
The Stakes Have Never Been Higher
Related
Popular in the Community