In my first installment, I looked at the creation of the extraordinary new campus and cutting edge curriculum that Berklee College of Music has developed in Valencia, Spain. In this second part, I examine two of the school's four concentrations.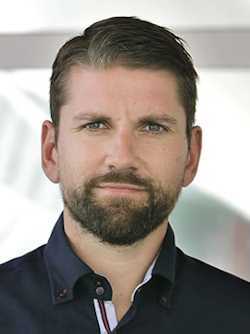 The GEMB program alone is a great example of all the doors being thrown wide open to possibilities. So, for example, last year the school hosted some 43 guest speakers from the industry providing for the students not just seminars but one on ones, dinners, coffees, social time and the best networking opportunities imaginable. As part of this program the students are expected to attend the two most important industry conferences: Midem in Cannes, France and The Great Escape in Brighton, UK. Then there are Externships, a new term for me, which takes the whole notion of internships into another orbit. This is an internship that works from within the Berklee campus but is designed to meet the needs of a company. So the students are assigned a specific job or project, which they must deliver in much the same way as a consultant who is engaged by a company to identify, for instance, additional revenue opportunities. Needless to say all this networking is effective in generating jobs with some of the best and most exciting global music companies. In fact, after only three years in operation, Berklee can boast a 70% employment rate for its graduates.
Emilien Moyon, a young Frenchman with a PhD in Strategy and a passion for hip-hop (in photo above), heads up the Music Business program and he is very clear about its objectives: "We are not here to prepare students for a job but for a career. We consider their careers as 'start ups' with the student as the entrepreneur. Just think that students graduating in 2016 will have on average 13 jobs in their careers so concentrating on just one area no longer works." Emilien also runs TEDxBerkleeValencia with Maxwell Wright from the International Career Centre, which provides that now so familiar forum for presentations, given by visitors, faculty and one or two specially selected students.
Maria Iturriaga, Associate Executive Director and Dean of Admissions, who studied classical piano at the Royal Conservatoire in Madrid before switching to a Masters in arts administration at NYU, describes the Berklee culture as combustible. "Our Mission is to provide the right environment. The right laboratory conditions for getting the chemical mix right and explosive. Providing a safe environment for experimentation to happen. And there are no silos!!" Maria prides herself on "powerful student relations."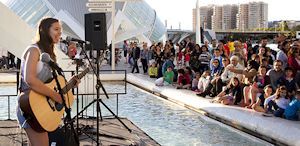 Clara Lysy, a Study Abroad vocal student, underscores this, portraying the School's culture as captured in the magic and romance of a Mediterranean city: "It's where you greet by kissing on both cheeks, where it is easy to be yourself, where the scene is alive with lots of music happening, jazz, jamming. It's so intimate and it gives you space to breathe and everyone is so supportive and more open to ideas and innovation." Andrew Walker, who is studying drums in Contemporary Performance, agrees. "You become part of the avant-garde family and I feel at home there now. I'm comfortable in lots of different environments. It allows you to discover what's hiding within yourself. There is more simplicity and it's more open in Valencia. That allows you to excel."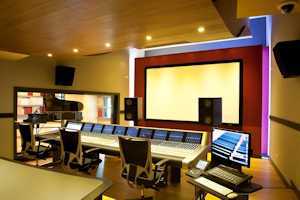 The emphasis on technology proliferates throughout the School. For instance, the campus features one of the best recording studios in Europe, which the students get to use as part of their work. This Studio so impressed Placido Domingo during a tour of the facilities a couple of years ago that he asked to record one of his more recent albums there! Stephen Webber who heads up MPTI, might be considered a veteran amongst the team except that his up-to-the-minute understanding of the contemporary world and technology seems to know no limitations. "My goal is to build a 'talent hotbed' for music production, technology and innovation," he says. "Years from now, I want people to look back and marvel that so many influential musical innovators came out of this program." This fall, he gave one of the best Orientation talks to new students I have ever heard. Not the usual "this is where you will find your lockers" address but a symposium on mind mapping and then a description of what happens with new experiences in the neural transmitter all centered upon the creation of myelin, which hardwires our experiences. I confess I was busy making notes with this flood of new ideas. The concepts allowed everyone to think about and embrace being outside their comfort zones and to be successful in a completely new environment. It was during this orientation session that I think I touched something that really informs the School's approach to getting the best from their students. Stephen admitted that he had not been clear enough in past orientations about establishing expectations on individual student presentations and so, to rectify this, he asked all his faculty to give presentations to the students. The assigned subject was a presentation on a great innovator in music. And that's what his very young faculty did, with passion and great good humor. I learnt about Brian Eno, DJQ-Bert, Victor Wooten and Chris Thile, and the students loved it.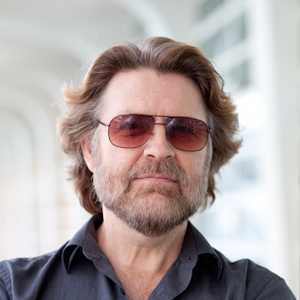 MPTI has had the ability to change every year not just to meet expectations but because everything is changing and every program needs to have a unique identity. As Stephen (in photo right) puts it: "Mastering music technology and developing an innovation mindset are both smart ways to jump-start a career in music." The program dictates that students have to create their own YouTube channel and that they must have the skills to make their own promotional videos. To this end, recording and video equipment is readily available to all students. Similarly, new forms of concert presentation and the use of visual effects are definitely de rigueur.
Yet, given all this emphasis on cutting edge technology, there is something endearingly old-fashioned in the way the faculty harangues the students about personal organization, including timely responses to e-mails and having calendars up to date. The kids all seem to take it seriously. This is about how you put yourself out there and get work and that, at the end of the day, is really what it's all about. "In terms of music technology innovation, I want my graduates to be the wolves rather than the sheep," Stephen summarizes. And given Berklee's offerings, young creative artists are equipped to choose from the whole galaxy of career possibilities--from DJing to App writing, to new developments such as Max MSP, which is like a musical robot-conducting machine, to Makers Lab exploring oculist rift through virtual reality headsets. It truly makes the head spin.
The next and final installment will look at Berklee Valencia's third and fourth concentrations, make some comparisons with more the orthodox world of the classical conservatory, and discuss what we might learn from the innovations at Valenica.

Many thanks to Valencia Berklee for use of their photos.
REAL LIFE. REAL NEWS. REAL VOICES.
Help us tell more of the stories that matter from voices that too often remain unheard.