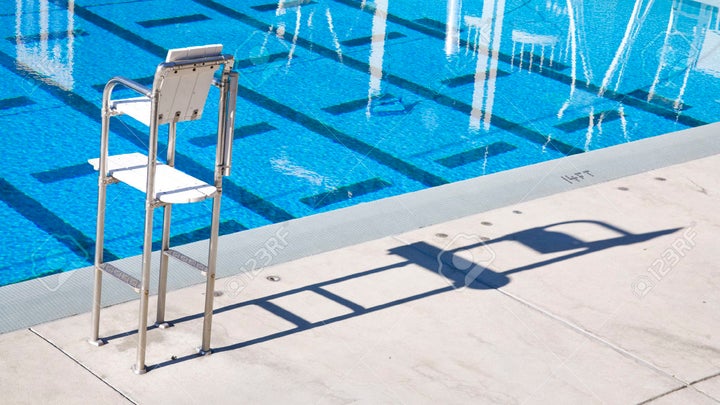 Caution - No Lifeguard On Duty. That should be one of the many warning signs when reentering the dating pool. As well as - Objects May Appear Larger in Person.
Let's just say dipping my toe in to test the temperature has been quite chilling. The thought of getting back out there, meeting new people, after a long term, long distance relationship was kind of exciting in a petrifying way! I know that I have some baggage, but it's all really high end and well put together! I'm also aware that the pool has changed since my last few laps.
I'm officially out there circling the online dating space. But unfortunately, so far I feel like Matt Damon's character in The Martian. "Hello, anyone out there? Houston, do you copy?" It's a whole new ndscape of challenges.
My first attempt to see what this new land offered was through the well-known vehicle Tinder. My first thought while firing up the engines was, where was this damn thing when I was in my twenties, living in NYC?! My second thought was, how the hell am I going to swipe left or right? I can't move my thumbs.
The next move was to the universe of OkCupid. Let's call this Tinder with a heart. There is much more substance and I saw that as a plus as my shirtless profile pic on Tinder had received no love. (I'm kidding about the shirtless part) I found this much more familiar territory, however the fields have been barren so far this fall.
One final attempt was to grab my pole and head to Plenty of Fish. This site seems to be the love child of Tinder and OkCupid. There's some substance as well as the swipe mentality. I've actually received a number of fishes bite but nothing I would mount (on the wall).
My biggest concern with this space odyssey is how much should ALS be on forefront? I've mentioned it on two of the three sites, but I've got recent pics that clearly show my wheels and me. I can't blame women for being scared or unsure of the pics. After all, I'm probably being as quick to judge on their pics.
I suppose only time will tell how this mission will be judged. It would probably be a little easier if I could spend a little time on Earth meeting women but unfortunately most of my friends here have more kids than single friends. It's too bad this ride doesn't have an eject button!