Careful what you wish for - you might just get it. Most talent, when they are just starting out, wish for "just one audition," or "just one job," or even "just one talent agent." And they end up getting just one agent, just one audition, or just one job! Just one. Call it self-fulfilling prophecy.
Contrary to what many talent might think, auditions are never the ultimate goal, but instead are a key form of promotion. And, especially for voice-over, they aren't and should never be the sole form of promotion you come to rely on if you intend to work with any regularity. Additionally, relying on a single talent agent from a single region to supply you with enough auditions is not a viable option either.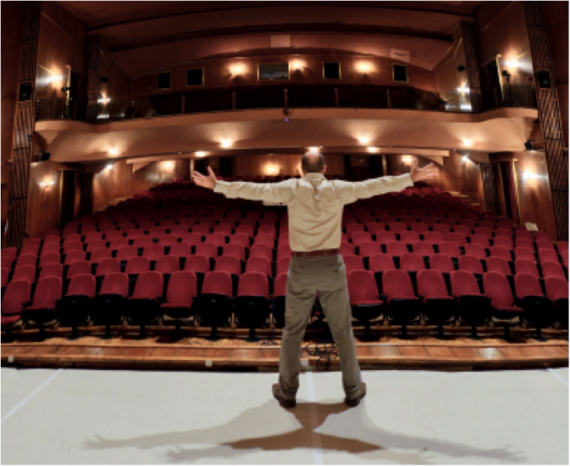 Statistics dictate that it generally takes between 150 and 200 auditions to book a job. And if you're only getting two to three auditions a week from the one talent agent, then it'll take you a year to land a single job! You have to increase the odds in your favor. One of the great benefits of voice-over is the fact that you can (and should) secure numerous talent agents in a variety of regions across the country. To add to this, sending out consistent, targeted promotions directing traffic to your voice-over demo website allows you greater opportunity to be cast directly from your demos. You'll increase your odds of securing work by a significant margin if you do.
E-mail promotions are considered acceptable for submissions to talent agents and casting agencies, but not for the primary audience you're targeting your demos to: various producers, potential clients and Ad Creatives. Because, just like you, they consider unsolicited e-mail promotions to be spam and will immediately delete and/or opt out of your e-mail promotion. However, you can't opt out or delete a direct mailing.
In order to make the best use of valuable production time, headshots, voice-over demos, and on-camera reels (promo) are generally used in advance of your audition to determine whether you're the correct type, look, style, and personality required for the specific casting project. Voice-over demos and on-camera reels can act as an effective substitute for an audition on occasion, in large part because they are thought to be the best example of what you have to offer as a professional, and what sort of work you are seeking more of. So if your professional tools are not up to date or are low grade and makeshift, you will likely keep yourself from landing work you're perfect for.
In most cases, after submitting your promo, you may be called in for an audition. The more auditions you do, the more you make yourself known, and the more familiar you'll become to those most likely to hire you.
There's certainly a learning curve to your auditions, especially auditioning from home as a voice talent. Therefore, it's imperative you develop your auditioning skills until your auditions are as reliable as your overall performance and your overall performance is exceptional.
This is precisely why even the most-experienced and skillful talent require coaching from time to time to sharpen and improve their techniques and tools. These talent are held to a higher yardstick and must deliver above and beyond expectation. So, coaching is a constant if you expect to work at a high volume, and you should.
Suffice it to say, this industry demands tenacity, rather than a single break. Commit yourself to going the distance. You'll find you have a long, creative life and rewarding career you can be proud of if you do.
Besides, it's really, really fun!
Calling all HuffPost superfans!
Sign up for membership to become a founding member and help shape HuffPost's next chapter