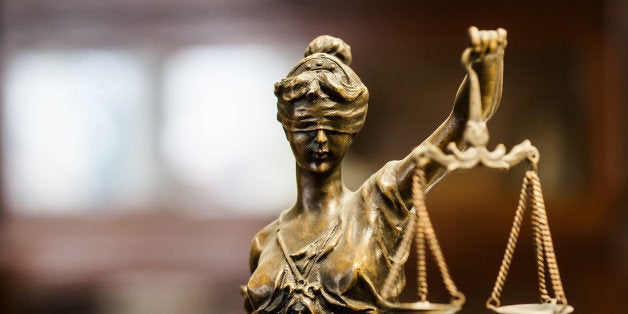 On January 18th, 2015, two Swedish Stanford grad students riding bicycles late that night spotted a man thrusting on top of an unconscious woman behind a dumpster. When confronted, he tried to run but one of the cyclists chased him down and held him until the police came and arrested him. The man was Brock Allen Turner, a star member of Stanford's varsity swim team with Olympic aspirations, who,
, was ultimately found guilty by a jury of three felonies: assault with intent to rape an intoxicated woman, sexually penetrating an intoxicated person with a foreign object and sexually penetrating an unconscious person with a foreign object.
Turner could have gotten up to 14 years. But Judge Aaron Persky, who once
, gave the convicted rapist a measly six-month sentence which,
, is "significantly less severe than the minimum prison time of two years prescribed by state law for his felony offenses." Judge Persky explained his sentencing, saying in court that "a harsher punishment would have a severe impact" on the defendant, a person who "is youthful and has no significant record of prior criminal offenses." He also said "There is less moral culpability attached to the defendant who is ... intoxicated." (So we guess if you get
and intentionally murder your
victim, that's fairly small potatoes, too.)
that images used in covering the case -- yearbook pictures rather than his booking photo the night of his arrest (above), which wasn't available until after the sentencing -- "expose a double standard at play in the way the media treats young, white criminals versus young, black victims of violence."
Countless responses to the father's note have quickly blanketed social media. Writer and actor 
, in her one and only Tweet as of Monday, June 6th, made spot-on edits to the father's letter:
Calling all HuffPost superfans!
Sign up for membership to become a founding member and help shape HuffPost's next chapter