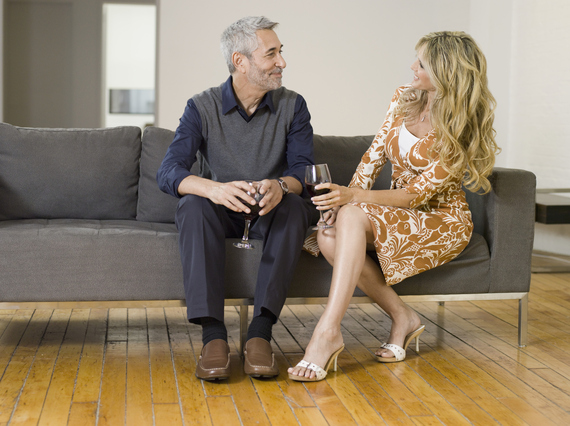 In addition to being a world-renowned comedian, talk show host, philanthropist, husband and father, Steve Harvey is the Chief Love Officer of online dating site Delightful. He draws on his personal experiences and the stories that millions of people have shared with him over the years to help more people find and keep the love they deserve.
You're putting yourself out there again after a long time away from the game. Don't panic. While it's true that dating is a bit different than it was two or three decades ago, you'll be just fine. Listen to me: you're going to have a ball.
Romance is in the air and it's time for you to enjoy it. You're never too old to find new love again, and chances are good you'll like dating more this time around because you're mellower and you know yourself so well. Romance may feel a little different than it did in your twenties, but that doesn't mean it can't be wonderful.
For those getting back out there, dating may seem a lot more casual these days. But that doesn't mean an old fashioned approach is all wrong. To bring your skills up to date, check out a few simple rules I've put together for dating over 50.
Take it slow. I don't care what decade it happens to say on the calendar. It's still a good idea to take things slowly and really get to know the person you're seeing before handing over your heart. The goal of meeting for coffee or even dinner is not to determine if the person sitting across from you is your next spouse. It's just to have a nice time and see if you enjoy each other's company in the moment. Let the future take care of itself. Avoid sliding into interview mode on dates--keep things light.
One mistake I see daters make over age fifty is spilling out too much information about themselves right away. If the person you're seeing is right for you, there will be plenty of time in the months and years ahead. Don't let your wish to be known turn you into a bore. Nothing kills romance faster than health information, ladies.
Get online. Online dating is an excellent option for meeting people now, which is while I created Delightful.com. However, all those terrific profiles can make anyone a little giddy. Pace yourself. Send out messages to one or two attractive folks at a time, and don't try to juggle too many dates.
Think positively. Even if you meet a dud or two--and let's face it, you will--there's no reason to decide that it's hopeless. You're probably choosier about who you'd like to spend your time with now that you know what you want and need. That's a good thing.
You'll meet a great match in time, but you can't control when it will happen. Have a sense of humor about it, keep your standards high and have fun! Don't limit yourself too much with superficial criteria, either. When you just look for a strict age range or income level, you miss out.
Text. I'm sorry to be the one to break it to you, but if you don't use your phone to text, you're going to seem out of the loop. Ask a friend to show you the basics if necessary and embrace it.
Let everyone know you're looking. There's no reason to be shy about your "available and looking" status. Let your friends and relatives know you're open to some subtle matchmaking. Many people have met Mr. Right through friends--maybe you're next. Also, if you've always wanted to try something new, now is the time. Your next date might be waiting to meet you right this minute at a bike rally or pie-eating contest.
Be true to yourself. You're an honest person, right? Well, make sure that honesty shines through in your dating life. Don't lie about your age and don't post old, out-of-date photos on your profile. It only creates problems.
Also--and this is very important, so pay attention--if you've gone out on a few dates with someone and decide he's not for you, say so! Practice a way to let him down easy. There's no reason to waste anyone's time.
Have a dating or relationship question for Steve? Share your Story here.
It's free to join Delightful, a dating site I created with love in mind, and here you can meet people who are looking for serious relationships.
From messaging do's and don'ts to first date tips to keys to keeping it fresh, you'll get valuable advice from me every step of the way.
Because we want to help you find love and keep it.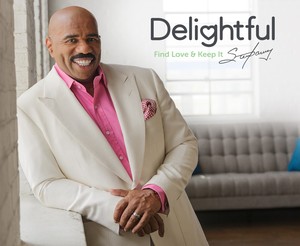 Calling all HuffPost superfans!
Sign up for membership to become a founding member and help shape HuffPost's next chapter