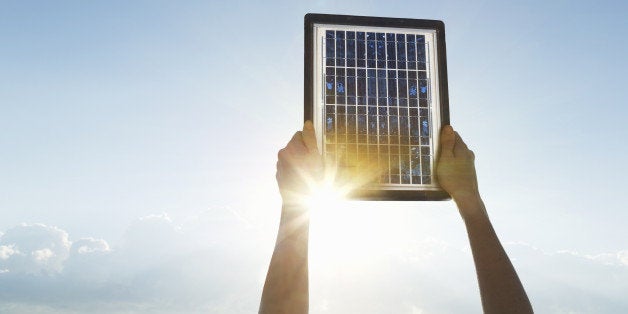 "The world is finally producing renewable energy at an industrial scale." -Achim Steiner
The U.S. energy is booming and now is the time for businesses, homeowners and investors to profit. Solar energy isn't just limited to the US; it has now become a global standard. Increasing worries about climate change have compelled many to relook at the role of solar energy. It's not just sustainable, but also renewable like wind and biomass, which means there will always be enough of it to go around.
However, with so much information on solar energy systems and companies, installation, cost and companies, it can be difficult to know how to get started. This article gives a step-by-step overview on solar energy companies, the associated cost and types of solar energy systems.
Step 1: Research Solar Energy Companies

Solar energy has become a workable option in new home construction and renovation. In fact, solar energy has become big business globally. Solar investments grew 25% to 149.6 billion in 2014. The solar energy market is expected to grow 16% to 25% in 2015. Businesses and government entities are looking to become more sustainable and as a result, they are turning solar to operate their systems.
Some of the best US solar energy companies today are installing systems without having customers pay for energy generated by burning fossil fuels like coal, oil and natural gas. Location as well as type of solar energy system that is needed and for what use is important. Another thing to notice is whether the company is getting the attention of investors. This shows some degree of profitability.
When researching solar energy companies, keep in mind the following:
• Not all solar energy companies support residential projects. Residential is the smallest market. In 2014, only 20% of U.S. installations were residential projects.

• The U.S. investment tax credit (the largest solar subsidy in the U.S.) is due to expire at the end of 2016. Now could be a good time for homeowners and future homebuyers to install solar panels while still benefiting from federal and local tax incentives.
• Good news! The cost of solar energy is decreasing significantly, and some of the best US solar energy companies are offering competitive rates. Residential system costs are down 50% to $3.48/watt while commercial costs are down 65% to $2.25/watt. This is good news for businesses and homebuyers who want to profit from investing in solar energy.
Once you've identified the market and need for a solar energy system, the next step for any aspiring investor, business or homeowner is to research the cost of solar energy. Bottom line -- How much are you willing to pay to install solar panels?
Cost of Solar Energy - Power System Cost
Although the initial cost for installation, permits and equipment are high and its cost may seem pricey, the real value and investment is cost efficiency in total home cost and monthly utility bills. According to Find Solar Power, solar energy costs can range from $15,000 up to $29,000 and the initial purchase can be "offset by the available tax credits in your state as well as any from the federal government and made possible through leasing and financing options." The third and final step is to identify the solar energy system that best suits the needs for your residential or commercial use.
Identify the Solar Energy System for Your Needs
When paying for the installation of solar panels, you're actually covering the cost of a solar energy system for either residential or commercial use. The key is to identify which one best matches your needs and in some cases, homeowners may need both systems. With the Solar Thermal System, solar panels gather sunlight that transforms into energy during daylight hours for heating water systems. The solar energy that is gathered from the Photovoltaic System converts energy into electricity that is needed for operating many appliances and systems in your home.

As you can see, there's quite a few elements that need to be taken into consideration when choosing solar over another energy source. Decreasing costs, tax incentives and environmental benefits and are good reasons to invest in solar power.
Popular in the Community