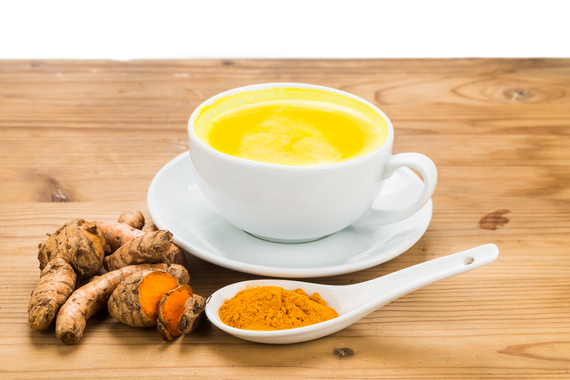 Turmeric has gotten some bad press lately due to the recall of certain labels that were contaminated with excessive lead. Recalls are always distressing. They require us to be especially diligent when choosing brands and often make me want to avoid the product altogether. But this is something I would not do in the case of turmeric. There are too many health benefits of this "super spice" to ignore it.

A Relative Of The Ginger Root
Turmeric, a relative of the ginger root, is most well known as that delightful ingredient which is the secret to any good curry recipe. Until several years ago when I was complaining of cold feet and hands I had no idea that it also had incredible medicinal benefits. After consulting with my homeopath Doctor Murray Clarke, he suggested I try turmeric supplements. He told me that among its many benefits, turmeric is known as an antioxidant and helps with inflammation. I listened, and the results were staggering. Within several months of taking the capsules my cold hands and feet disappeared and so turmeric became part of my daily personal environmental plan.
Turmeric's Many Virtues
I have since learned more about turmeric. Beyond helping to improve circulation, it's also known to support digestion, prevent the release of histamines for hayfever sufferers, protect the liver, and even help your brain! Turmeric contains a chemical called curcumin which is responsible for its many healing properties.
Raw Turmeric
Turmeric is available as a liquid extract, in powder form, capsules as I was first introduced to them and raw. It goes without saying that anything fresh is a better choice than processed. In the case of turmeric, this is particularly true because it loses its lovely aroma as well as the efficacy of what makes it so beneficial, including turmeric oil and curcumin. But just as important a reason to use it in its pure, raw form is that as we've seen with these recalls, we can't control what additives are included in processed versions.

Turmeric Tea
I was introduced to fresh turmeric when visiting with my friend Laurie. She offered me a turmeric tea, a yummy blend of almond milk, ginger, turmeric, coconut oil and organic honey. It was the best tea I have ever had and harkened memories of drinking hot chocolate when I was a child.
After being introduced to Laurie's tea, I knew I would never go a day without it, and I would never go back to the capsules as it was such an enjoyable food experience. This tea can be enjoyed in the morning or before bed. No matter what time of day I choose to sip this wonderful drink, it makes me feel even better than when I was getting my daily turmeric fix through capsules.
Food As Medicine
Turmeric is just one of many foods that heal. The trick, of course, is to make those medicinal foods taste good! As it is part of my new culinary purpose to combine both, I was delighted when another good friend Nadine, gifted me with what is now my favorite new cookbook, Food and Life by Joel Robuchon and Dr. Nadia Volf.
Not only does this excellent book offer delicious recipes to try including ones using turmeric, it explains the nutritional value of each ingredient and how they affect not just our physical, but our mental well-being.
It's no coincidence that my best times and tips come from my closest friends. Each of them is as essential a part of my personal environmental health plan as the food choices I make and products I use. A big thank you and a hug to Laurie who so graciously offered me her turmeric tea recipe to share with you!
Combine 2 cups almond milk, 1/4 tsp grated ginger, 1/3 tsp grated turmeric & fresh ground pepper.
Bring to a boil and gently simmer for 10 minutes.
Add 1tbsp of coconut oil and some organic honey to taste.