When I begin designing a kitchen, my first priority is to get an understanding of the lifestyle and uses a kitchen needs to support; then I map out the layout and flow.
Designated areas always work best when designing the flow, which then influences the way the cabinets are designed. Designating an area lets you know exactly what's supposed to happen in that space and how the cabinets will be used. Then everything designed inside those cabinets should accommodate the function of that particular area.
Once that is defined, I design the look of the cabinetry and finishes. So, although most people think about the cabinets first when they're looking to redesign their kitchen, it's really the layout that comes first.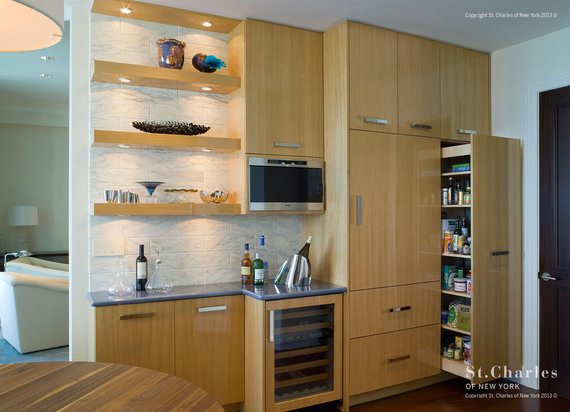 You need to include different textures, depths and planes to help define the areas, so when you use the kitchen, you feel the dishes go here and the food pantry goes there and cooking is done on this side of the kitchen.
My thought process when designing a cabinet is, "What is the function of that cabinet?" If it's going to hold dishes it should be designed as a dish cabinet. But, even if it's going to hold groceries and be a food pantry, I don't want it to look like a food pantry. I don't want someone to walk in and see straight away that the Cheerios are over there. So I often use decorative finishes and veneers to create a trompe l'oeil effect to hide a cabinet and add a dash of the unexpected.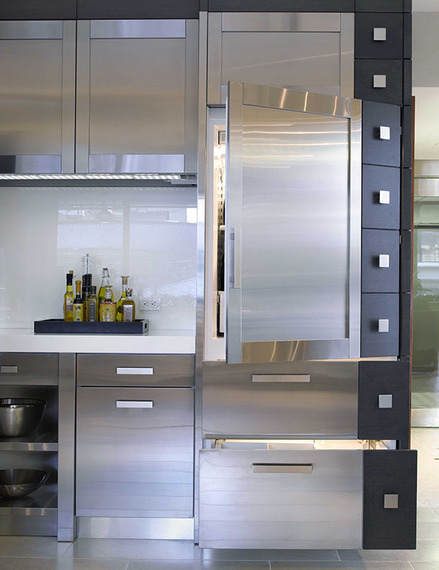 The most creative part of designing a kitchen is to take something very practical, like a food pantry, and make it look aesthetically pleasing.
That's probably the most difficult aspect of kitchen design: to be practical yet have it look beautiful. Kitchens are, first and foremost, practical.
Being practical does not mean that everything should match. I've never been an advocate of wrapping the kitchen in wall cabinetry. A great look is when the cabinets don't match or, if the colors match, then the cabinets are not contiguous, all at the same height. Cabinets should not run across a wall without a break, the eye needs a relief at some point. As Diane Vreeland said, "The eye has to travel."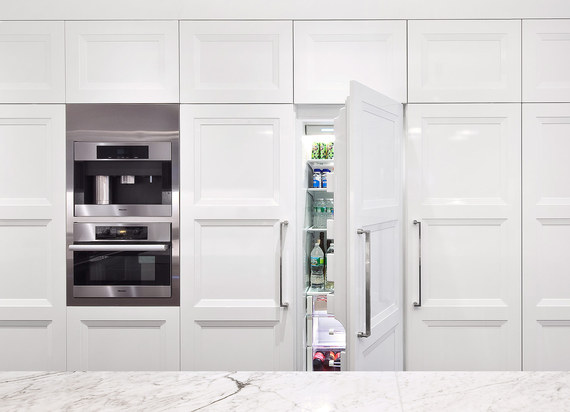 Bringing in new points of interest -- like a great painting or a decorative door treatment -- change the whole mood of the space, and make it come alive.
Another important aspect of designing your kitchen cabinets is not to design them just for Thanksgiving, or the holidays, when all of the in-laws are over. You need to design a kitchen for the way you live 90 percent of the time, for everyday living. Then you can make modifications or adjustments for the holidays and larger events.
Related