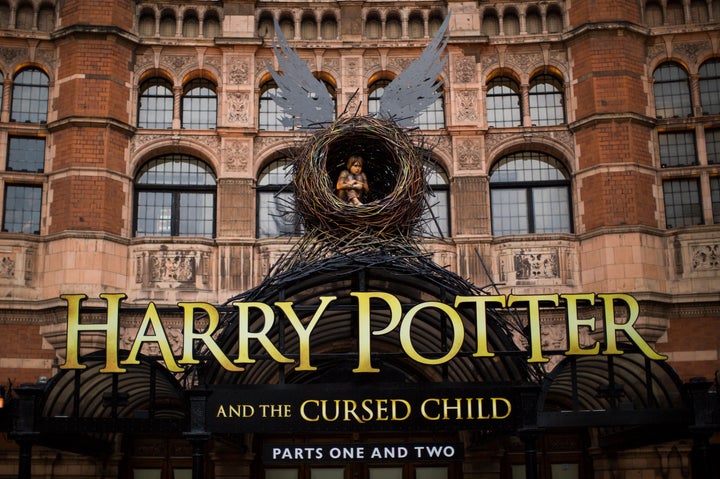 Young wizards and witches have long been waiting for a new story to come out of the magical universe J.K. Rowling created with the release of Harry Potter and the Sorcerer's (or Philosopher's, if you're in the U.K.) Stone nearly two decades ago.
This weekend, there's no more need to practice your accio manuscript spells, as the wait for Harry Potter and the Cursed Child will be over. Here's what you need to know about the new story before its July 31 release: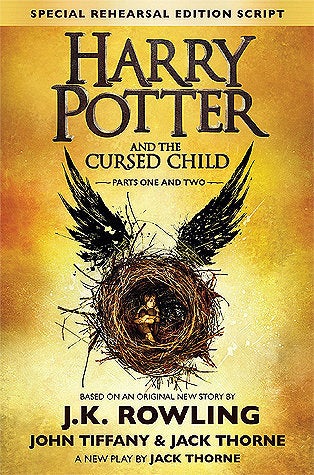 This isn't a new Harry Potter novel — it's a play script.
"Harry Potter and the Cursed Child: Parts I and II" is a play currently running in London's West End. When rumors of an eighth Harry Potter book release started circulating on social media, J.K. Rowling was quick to clarify that the new release would be a script of the London stage production, not a novel.
The play was written by Jack Thorne, a screenwriter and playwright who's worked on the U.K. series "Skins" and "Shameless." The production is based on a story dreamed up by Thorne, Rowling and John Tiffany. It will run in London through 2017 (it was recently extended through the end of next year, so book your plane tickets now) and received positive reviews from early theatergoers when it previewed this summer. Thanks to a #KeeptheSecrets campaign led by Rowling, few spoilers have been publicized — so you'll just have to pick up a copy to see what happens.
The new story picks up after the epilogue of Harry Potter and the Deathly Hallows.
Fans will remember that Rowling's finishing flourish to her seven-book series ― whose final installment was released July 21, 2007 ― saw our faves as married parents 19 years after the Battle of Hogwarts and Voldemort's defeat. Harry and Ginny Weasley were wishing their boy Albus Severus good luck as he boarded the Hogwarts Express with his older brother, James, as Hermione Granger and Ron Weasley sent off their daughter Rose.
The epilogue felt a little too saccharine for some fans, especially with the neat concluding line, "All was well." The dark undertones of this latest story seem to suggest that Rowling's send-off contained more ominous irony than we'd originally thought.
Here's the synopsis for the new story, released by Pottermore:
It was always difficult being Harry Potter and it isn't much easier now that he is an overworked employee of the Ministry of Magic, a husband and father of three school-age children.

While Harry grapples with a past that refuses to stay where it belongs, his youngest son Albus must struggle with the weight of a family legacy he never wanted. As past and present fuse ominously, both father and son learn the uncomfortable truth: Sometimes, darkness comes from unexpected places.
Your favorite characters will be back, along with some new faces.
So Harry, Ron, Hermione and Ginny have all returned, but so has the complicated villain Draco Malfoy, now father to a young Scorpius. (Celebrities and their baby names, amirite?!) People reported that "major players from the series now all have children heading off to Hogwarts and will be present throughout the play."
Will we see Neville shape young minds during Herbology lessons? Did Goyle have henchman-worthy children? We'll know by Saturday.
If you can't make it to the play, there are plenty of ways to get a peek at what the grown-up characters look like.
What does a Ministry-of-Magic-employed Harry Potter look like? Search no further than these cast photos of Harry and Ginny or Ron and Hermione. Allow them to color your Cursed Child fanfic for the rest of your days.
This doesn't apply to the book, but ― Imogen Heap (of "mmm, whatcha say" fame) scored the London production.
OK, the "mmm, whatcha say" song is really called "Hide and Seek," and you may recall it from that one iconic "SNL" sketch with Shia LaBoeuf that paid homage to "The O.C." Season 2 finale. How's that for some pop culture deliciousness?!
While she won't be available to personally orchestrate your reading experience, perhaps you can press play on her 2014 album "Sparks" to get in the zone.
Bookstores are bringing back the beloved midnight-release parties from the O.G. Harry Potter days.
True '90s kids remember begging their one friend with a license for a ride to their local Barnes & Noble or indie bookshop, clad in maroon-and-gold ties and flowing black robes, to eagerly await the release of a new Harry Potter book in the aughts. Over the years, the events became a cornerstone of each new book release, and were a chance for fans to meet like-minded Muggles and feel a little bit of magic, if only for a night.
Since Cursed Child will be released on July 31 — aka Rowling's and Harry Potter's birthdays — this year's celebrations should be extra festive. Barnes & Noble is hosting events at locations around the country, but check out your local bookstore to see if they'll be donning their wizard hats, too: In the U.S., New York's The Strand will be partying, as is Powell's in Portland, Oregon. For everyone else, book publisher Scholastic has created an easily searchable database for all witches and wizards looking to be among the first to snag their copy.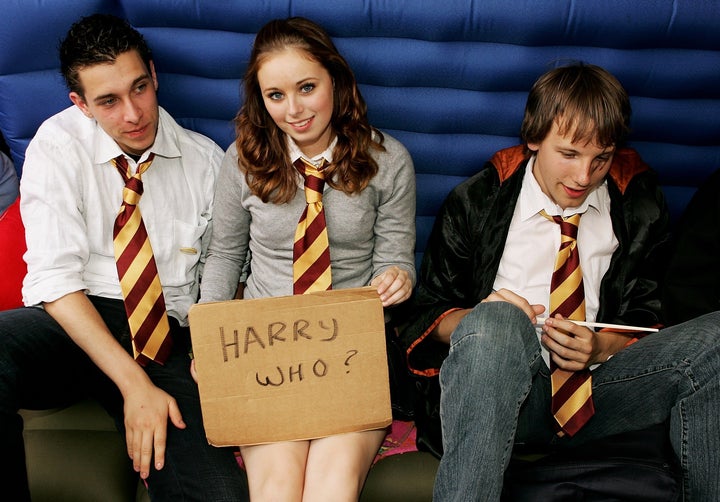 Because it's 2016, you can have the book delivered to your house at midnight.
For the introverts who aren't really feeling a book party, or for those hosting their own, Amazon Prime Now is offering delivery slots for the Cursed Child book between 12 a.m. and 2 a.m. on July 31 — but you have to place an order the day before, and live in a zip code where the service is offered.
According to an Amazon representative, the play is the most pre-ordered book on the commerce site since Deathly Hallows.
The revived Harry Potter madness won't quiet down soon.
Happy reading and watching, everyone.
CORRECTION: An earlier version of this article incorrectly stated that "Hide and Seek" was on the soundtrack for "Garden State," and suggested that Crabbe had survived the Battle of Hogwarts in Book 7. We regret the errors.
Support HuffPost
The Stakes Have Never Been Higher
Related
Before You Go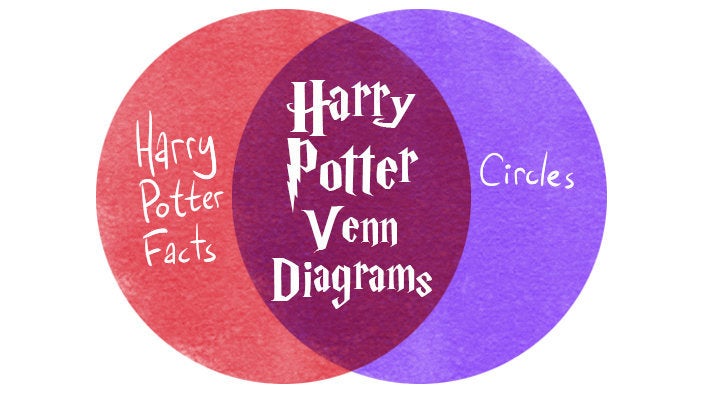 'Harry Potter' Venn Diagrams
Popular in the Community