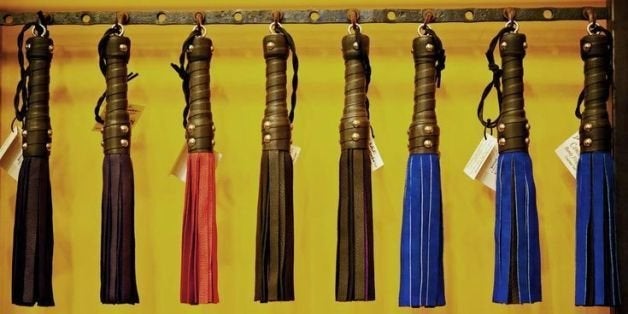 As eager fans and skeptical hatewatchers fill theaters for "Fifty Shades Of Grey," they will watch Christian and Anastasia move seamlessly from one mechanically complicated sex act to the next. They'll watch the pair execute highly intimate scenarios with such ease that little verbal communication is necessary.
It's no surprise that this is rarely how BDSM -- or any sex for that matter -- actually works. For those of us without Grey's nimble, knowing hands and apparent telepathy, there are classes for these things.
"Get Knotty With Me: Easy, Sexy Rope Play" is a workshop offered by Babeland, a chain of sex shops that also provides educational resources for customers. Claire Cavanah and Rachel Venning founded Babeland based on a "mutual interest in sex-positive feminism" in 1993.
Over 20 years later, Babeland's educational offerings are as diverse as they are topical. The February docket includes "Fifty Shades Of Hot Sex," "Get Knotty," and a "Fifty Shades"-inspired cocktail party featuring "gift bags filled with toys that are Mr. Grey Approved."
Babeland co-founder Rachel Venning told HuffPost that the "Fifty Shades" franchise "has been pretty incredible for bringing the conversations out of very intimate situations into the pop culture context." The trilogy has sold 100 million copies worldwide and the movie trailer has been viewed 250 million times. But curiosity about BDSM -- and how to perform it safely and enjoyably -- is nothing new.
"From the beginning of our workshop program, there's always been an interest in S&M. It's also an area where people are concerned about doing it right," Venning said. "The content of 'Fifty Shades' is getting people to explore something that they might have felt like it was too 'out there.'"
If Babeland's sales are any indication, consumers are feeling free to explore. Sales in Babeland's BDSM category are up 20 percent from last year. Though Babeland typically sees high sales in the first few weeks of February, sales of BDSM-related inventory are up 90 percent from the Valentine's Day spike last year. "Fifty Shades Of Grey" is released on February 13.
While the characters in "Fifty Shades" seem to enact physically complex positions with minimal effort, it takes a lot of preparation to, so to speak, learn the ropes. Babeland's "Bondage Workshop" addresses safety and technique in particular.
"With a rope workshop, you learn there's lots of different types of rope, and you can tie people in many different positions and how to do that so it's secure but not overly binding on wrists, things like that," Venning explained.
Safety and technical savvy are often what makes acting out the desire even sexier. "If you spend all this time tying somebody up and then you realize, 'Oh they're not in a good position,' and you have untie them and retie them, it kind of kills the mood," Venning said. "[Those who attend the workshops] don't want to hurt somebody. So getting instruction on the rope bondage thing... If you know some cool ties or knots, it gives a little more confidence to everyone involved about what they're doing."
But that process by which confidence, knowledge and trust is gained may be insufficiently portrayed "Fifty Shades Of Grey."
"I don't think that the relationship Christian and Anastasia have is representative of real-life relationships. That's definitely not how the established consensual S&M community acts and interacts," Venning said.
"Fifty Shades'" more troubling contextual failings may fall outside the bedroom. "The one thing that I think stands out as the most egregious is the suggestion that Christian is a toppy, dominant type because he was abused as a child," Venning said. "That creates a story that he does this for sexual gratification that's somehow linked to being abused as a child. It links to a way people have thought about this that plugs into a bad idea."
Ultimately, "Fifty Shades" is "a bodice ripper, not a How-To guide," Venning said.
"If you're interested in the fantasy element of it, take that, and leave the other stuff," she told HuffPost. "There's something there about being tuned in to what you really want, whether it's BDSM or something else. You should listen to that. Go for it, be fulfilled."
Of course, "Fifty Shades'" resonance may also have something to do with its embrace of one woman's sexual agency to follow her own desires, or as the book insists on calling it, her "inner Goddess."
"I think that, in general, men are more comfortable asking for the sex they want and identifying it and kind of saying what they want," she said. "But women are getting better and there's definitely some sort of female positivity of women asking for it and we're all kind of like, 'You go girl.'"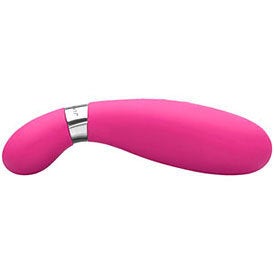 The 13 Best Sex Toys For Your Most Adventurous Friends (Or Yourself)