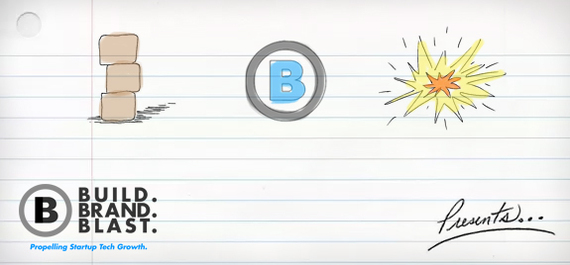 Enthusiasm sometimes trumps grounded planning and strategy for new entrepreneurs.
Thinking back to when I first started out as an entrepreneur, I really didn't know anything about money. I knew I wanted to make lots of it, and I knew how much spending power it had, but I didn't realize just how essential it was for building a solid business, and how to treat that money when it was in my hands as a business owner.
That's why I've decided to write this piece on what young entrepreneurs need to understand about money--before they get involved in a startup.
Debt Is a Killer... Most of the Time
Debt usually comes with a hefty interest rate, which means you'll end up spending more money than you borrowed. Over time, this can kill your finances, especially if you rack up significant credit card debt, which comes with exorbitantly high interest rates. However, some debts can be "good," for lack of a better word, helping you build credit and reducing the burden of initial financial investment. It pays to know the differences here and plan accordingly.
Businesses need an injection of money to grow. You need to be able to pay your staff members, afford your equipment, and produce your first line of products (or services). You can secure capital in a number of different ways, but for your business to retain its momentum, you need to keep your cash flow positive, which means always having more money coming in than going out; it's a difficult balance for new companies to strike.
Before you start a business, you need to have your own personal finances in order. If you're planning to get a loan, you'll need a good credit score and a clean financial history. If you're going to survive the first few months of business ownership, you need a solid cushion of money to rely on. And if you're going to spend wisely, you'll need to have some firsthand practice when it comes to budgeting and planning for the future.
Finally, it's important to know that there are tons of resources available if you're struggling with your finances or your first company. The Small Business Administration is full of helpful articles, loan and grant opportunities, and links to third parties that can help you further. Similarly, Insedia exists to help millennials and young adults secure more stable personal finances. You could even rely on mentors, coaches, and peers for help--the first step is realizing that help is available.
When you understand these fundamentals, you'll have a far better chance at financially succeeding in your first go as an entrepreneur. It's an ongoing learning process, like everything in business, so stay sharp and always be ready for the next lesson.
Bio:
Jose Vasquez is a serial entrepreneur and tech enthusiast dedicated to helping startup technology companies get the direction and momentum they need to succeed. As the founder of Build. Brand. Blast., Jose has established a collective resource for tech entrepreneurs to consult when brainstorming, creating, launching, or expanding a new business. Jose is also the founder and CEO of Quez Media Marketing, a marketing firm that combines technology and creativity to help new and growing companies get the results they need.
REAL LIFE. REAL NEWS. REAL VOICES.
Help us tell more of the stories that matter from voices that too often remain unheard.