Think you understand your cat purr-fectly? You want want to double check.
Purr = "Don't go anywhere. I like you around."
Rapid tail swishes = "I'm scared, and I'm in attack mode."
Rub against your legs = "You're back. I missed you!"
Hiss = "If you don't back off, I'm gonna try to fight."
Cats almost never meow to each other: It seems to be a behavior they invented solely to communicate with humans, the ASPCA notes. And each cat's "meowing language" is tailored to its owner, so the more you hang out with your cat, the more likely you'll understand what its particular meows mean, says Science of Us.
May you have meow-velous luck!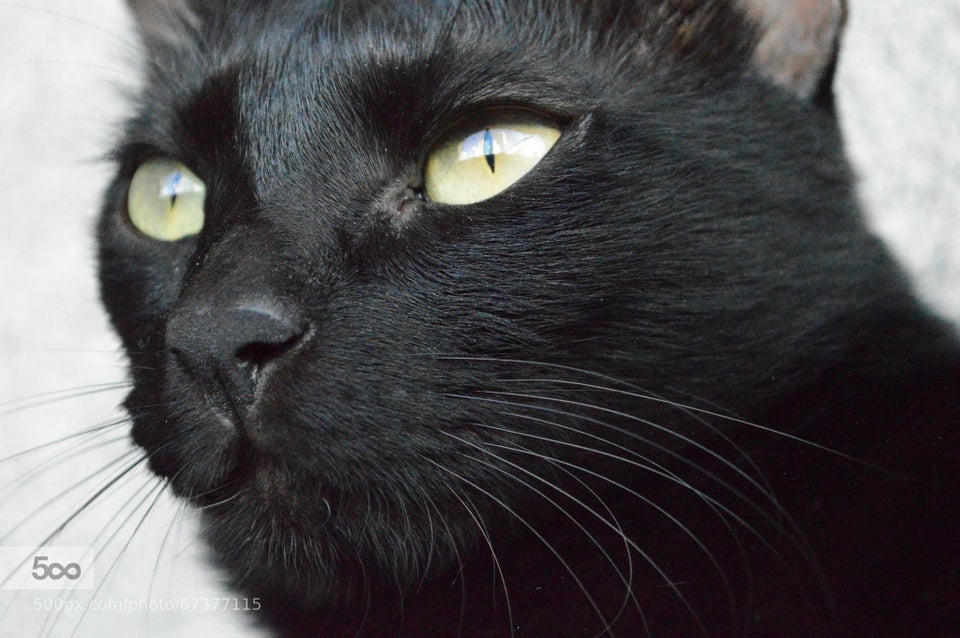 Beautiful Black Cats
Related