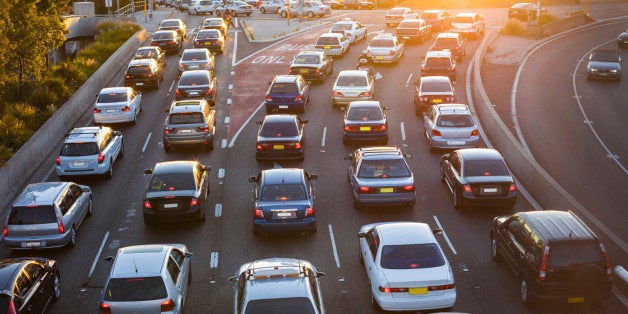 When it already seems that there aren't enough hours in a day, being stuck in traffic can feel like a monstrous waste of that precious time. The U.S. Census Bureau reports that the average commute time is about 25.4 minutes, and if you happen to live in a major metropolitan area like Washington, D.C., Los Angeles, San Francisco, New York City or Boston, it may be even longer.
The Health Effects of Commuting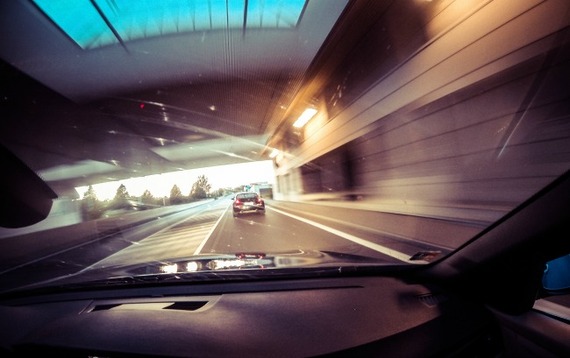 In addition to the minor - or not so minor - irritations of lengthy drives and traffic holdups, it's now been shown that long commutes, especially with multiple and prolonged delays, can take a toll on your health.
A 2012 study conducted in the Dallas-Fort Worth area reported an association with high blood pressure when people commuted more than 10 miles to work. Those who commuted more than 15 miles showed tendencies toward weight gain, and high glucose and cholesterol levels, conceivably due in part to increased stress from heavy traffic congestions and longer sitting times.
Another study from the U.K. Office for National Statistics revealed that any commute lowers happiness and life satisfaction levels, and also increases anxiety. This effect escalates in conjunction with time and distance traveled, peaking at 61 to 90 minutes commuting time.
Turn It Around With Technology
Fortunately for us, we live in an age where technology can take what used to be time wasted, and turn it into extra hours we can use to accomplish the things an overly full schedule keeps us from enjoying.
CJ Pony Parts put together a list to help us take advantage of some different aspects of available technology, and turn our commutes into a fun and even productive part of our day:

Podcasts are a great way to explore interesting topics and stay up to date on current issues.
99% Invisible is an independent radio show with emphasis on design and architecture. Its wide range of topics covers everything from interesting architectural design to palm reading. If you want to brush up on your trivia knowledge, this is the place to go.
Reply All from Gimlet Media is a podcast that highlights stories of how the Internet affects our lives. This show is a must-listen for the knowledgeable Internet operator.
Do you love to read but never have the time anymore? Audiobooks let you revisit your favorite authors while you fight your way to and from work.
LibriVox contains public-domain texts read and recorded by volunteers from around the world. All of its audiobooks are free and can be downloaded from its website. While most are in English, there are several non-English titles available as well.
Librophile is a combination website that offers more than 100,000 classics and newer releases free of charge, but also includes audiobooks for purchase.
Audible is a membership-based site available through Amazon. It offers a 30-day free trial with a free audiobook so you can check it out to see if it's for you.
Other Apps
Have you ever wanted to learn a new language, but just never found the time? Commuting offers you the opportunity to make that happen.
Language Superstar through Spotify is a free app that offers a number of different languages to choose from. It might even inspire you to take that much-needed vacation so you can show off your newly found skills.
If technology isn't your thing or you just want to mix it up, you can also use the time to teach yourself some stress-management techniques. Bringing your hidden rock star out of the shower, making a mental list of everything you're grateful for or even dictating an audio journal can help you learn to lessen your stress levels and increase not only your patience, but also your life satisfaction levels.
No matter which method or combination of methods you choose, you can control your mood during that previously stressful period between your home and your job. Learn to take advantage of the extra hours your commute time provides, so you can finally start checking off those personal to-dos you never thought you'd find the time to do.
Related