This article is part of HuffPost's "Reclaim" campaign, an ongoing project spotlighting the world's waste crisis and how we can begin to solve it.
Americans buy lots of clothes ― 64 new items a year, on average. That's more than any other country in the world.
But for many of us, the most meaningful piece of clothing is one we already own. It's probably not the nicest or most expensive item in our wardrobe, and it probably doesn't fit with the latest fashion cycle. The attachment, pride and loyalty we feel for it comes from somewhere deeper.
We asked around HuffPost's office, and here's what people had to say about the deep and hard-to-explain attachment they feel to that one special item in their closet.
If you have a favorite item that only gets better with time, please share a photo and your story using the hashtag #ReclaimFashion.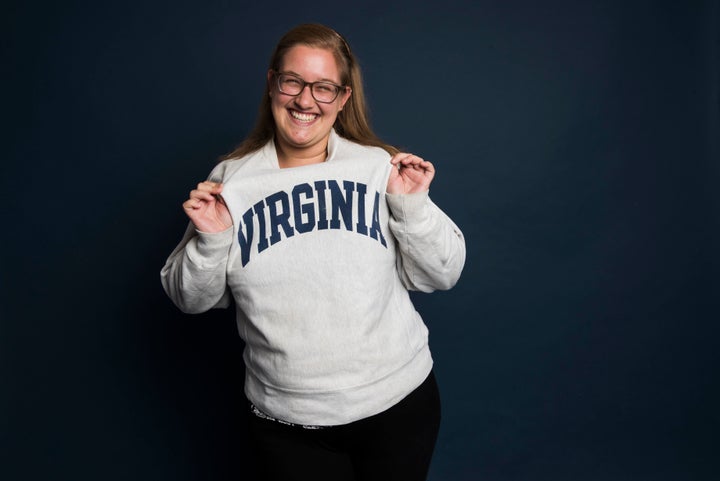 Anna McGrady - Editor, Growth & Analytics
What: The college sweatshirt
The backstory: A bookstore purchase from the University of Virginia, her alma mater. After college, it became a semi-official weekend uniform. When she's not wearing it, friends ask why.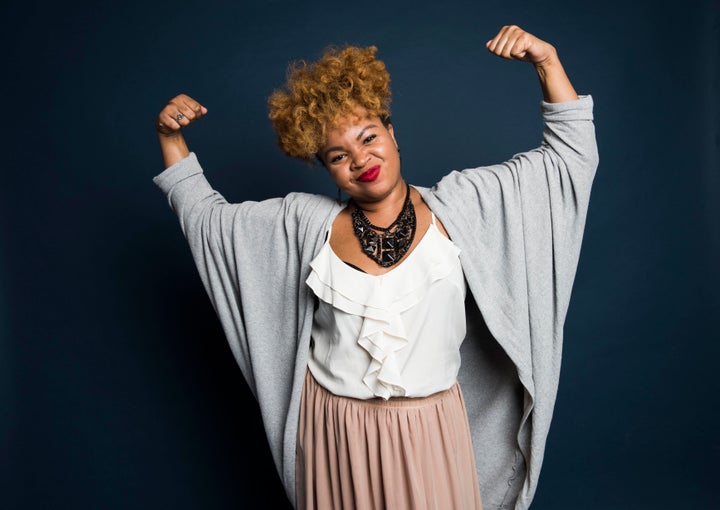 Shonitria Anthony - Voices News Editor
What: Indestructible gray cardigan from American Apparel
The backstory: It goes with everything, washes well and lives at the office. "I always get compliments, which is funny, because I feel like it's old and dated. But it's gray, so it's always on trend."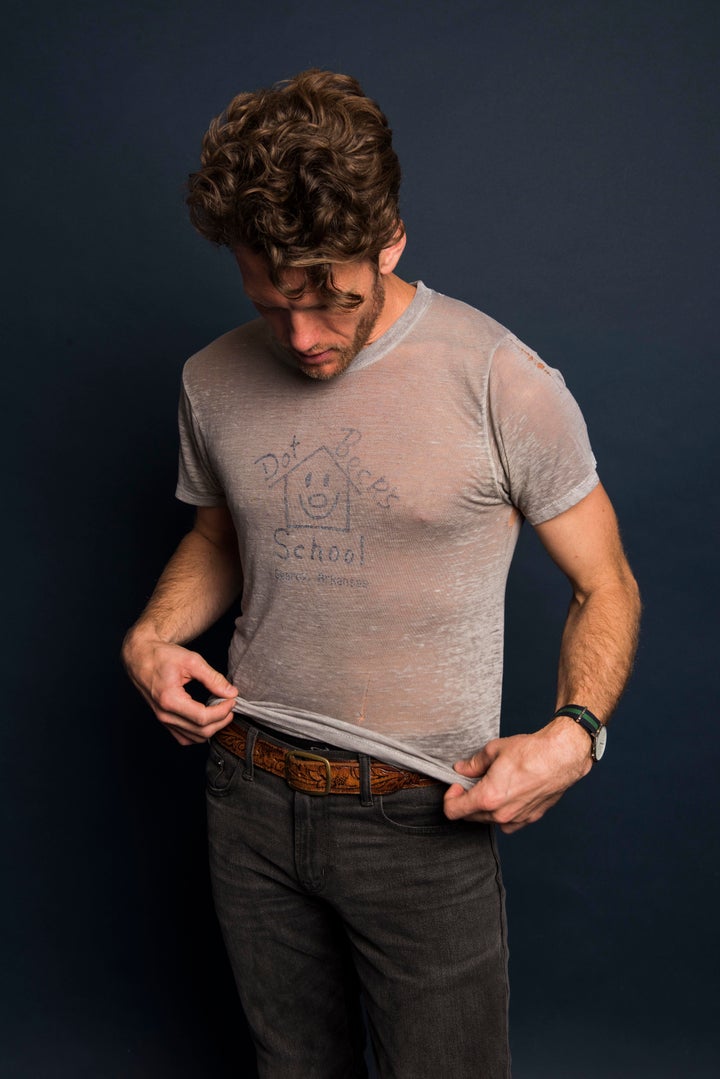 James Cave - Men's Lifestyle Editor
What: See-through preschool T-shirt
The backstory: The text reads "Dot Beck's School," an Arkansas preschool he may or may not have attended, operated by a family friend. Due to the shirt's transparency, it makes appearances only on laundry day. "I lose stuff all the time. I don't know how I've not lost this," Cave said. Not pictured: His dad's name, Kevin, is on the back.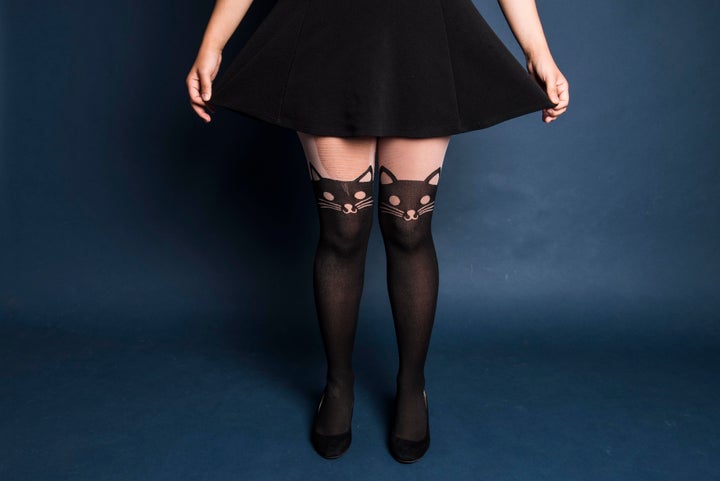 Alyssa Spatola - Contributors Editor
What: Ripped black cat tights
The backstory: From Hot Topic, at the mall.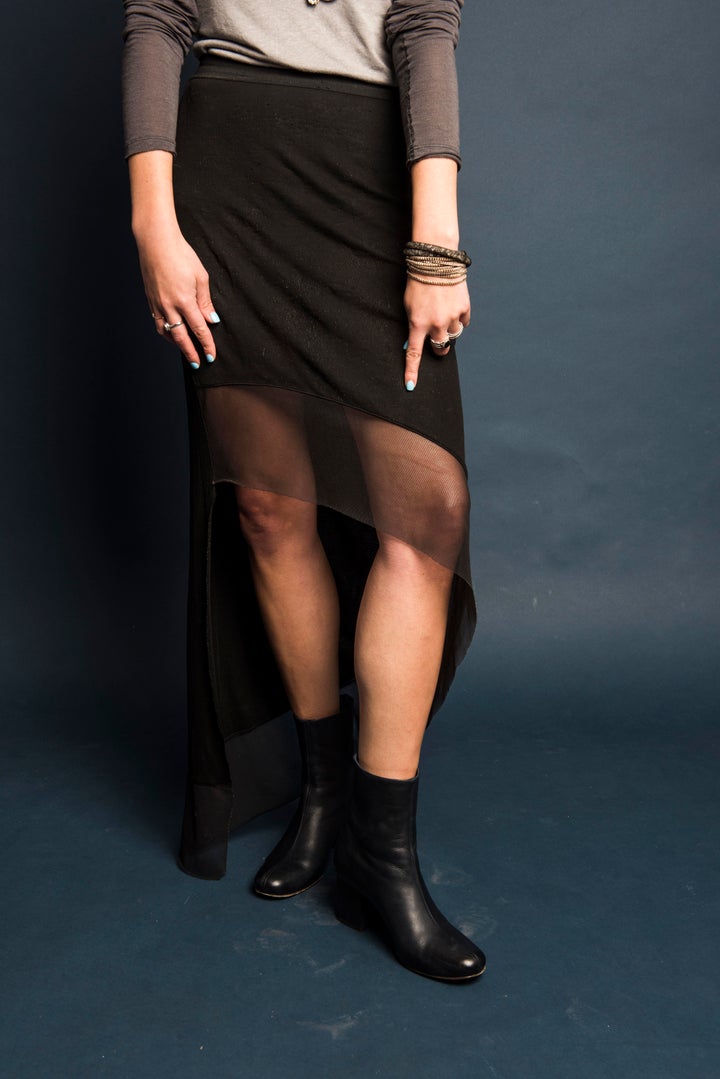 Brittany Berkowitz - Associate Producer, HuffPost Video
The backstory: A long, versatile BCBG skirt, bought at Lord and Taylor and beloved for its childlike qualities. "It's like my inner child, I can still twirl."
Carly Ledbetter - Entertainment Writer
The backstory: "After seeing this shirt in my cousin Mariah's closet, I knew I had to have it. I traded one of my Prince cutoff tees for it, and so far it's been the best barter of my life. Mariah has no idea where she got the shirt ― she thinks it was from a thrift store in San Francisco. It doesn't even have a label, which only upsets me because I want to buy a few more so I always have it! It's so weird and colorful and I probably wear it way too much."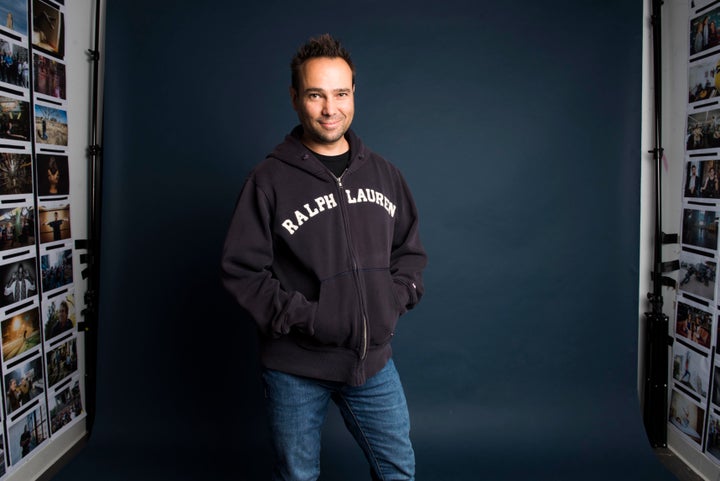 Damon Dahlen - Photo Editor
What: Zip-up Ralph Lauren sweatshirt
The backstory: A Christmas gift from mom, circa 1998. Through the years, various people have tried, and failed, to throw it away. "It's still warm, it's still put together, it's really well made," says Dahlen.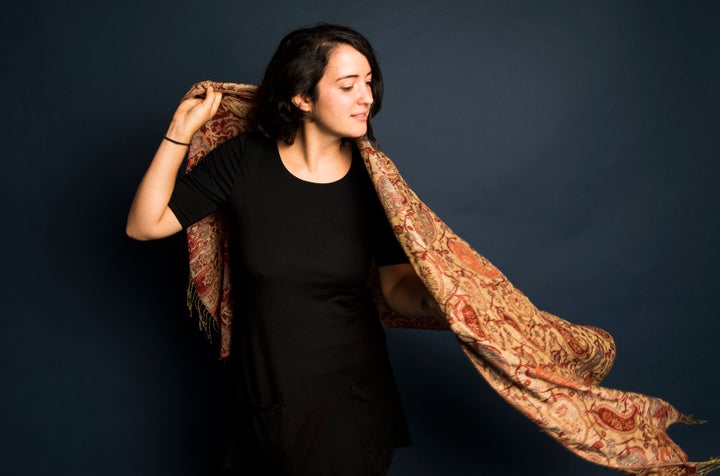 Hayley Miller - Senior Contributors Editor
What: Cranberry and gold pashmina
The backstory: A college-era souvenir from Jerusalem cherished for the richness and warmth of its colors. "I lose a lot of clothing but this has really stuck around."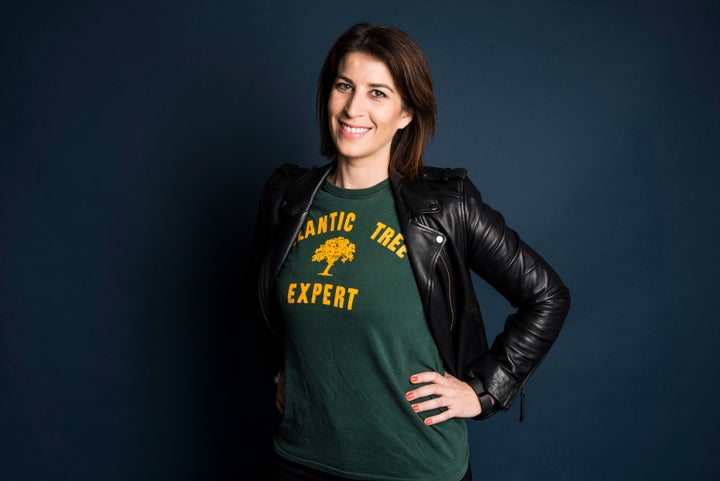 Meg Robertson - Supervising Producer, HuffPost Video
What: The family business t-shirt
The backstory: "Atlantic Tree was a tree maintenance and landscaping business that my grandparents owned," says Robertson. "I found this shirt in a closet, somewhere, about 20 years ago. This shirt has to be from the 1970s. Whenever we'd call my grandparents' house, it was never 'hello?' on the other end, it was always 'Atlantic Tree!' They ran the business out of their kitchen. My uncle Jimmy helped run the company too. It was truly a family business. This shirt reminds me of the huge amounts of hard work my family has done over the years, and where I come from. Robertsons are not afraid to strap on a harness and climb a tree with a chainsaw if the situation calls for it. Not me, of course, but some of us. ... You get the picture."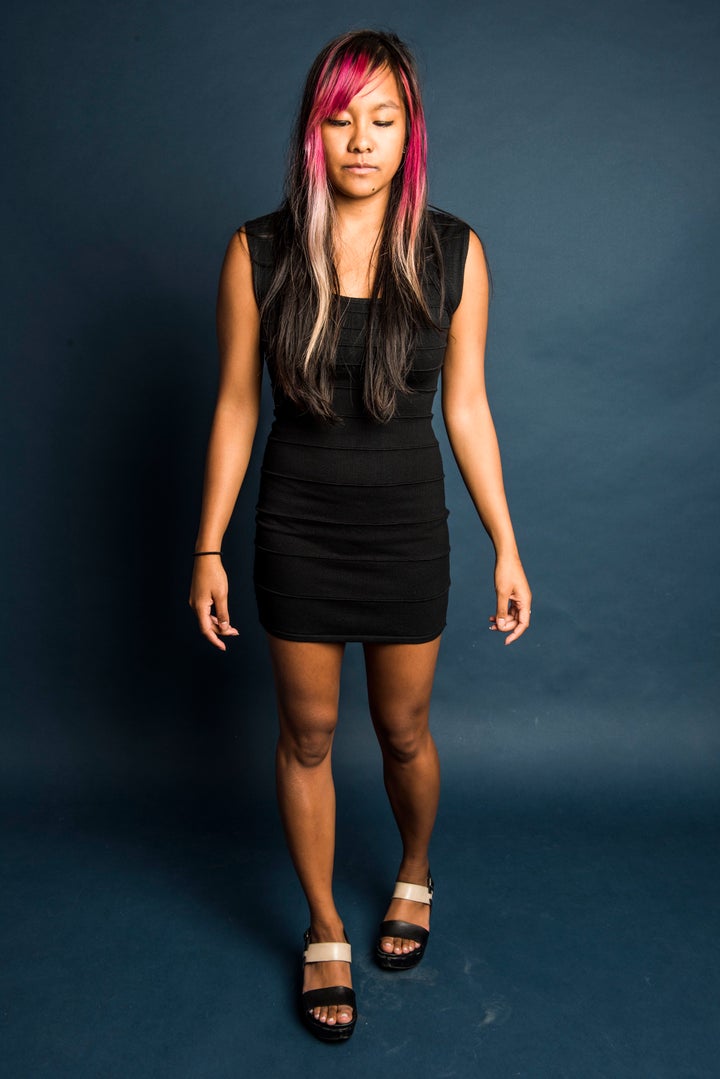 Dzana Ashworth - Video Production Assistant
The backstory: When her best friend's father died, in 2009, she didn't know what to wear to the funeral. "I went to Forever 21, which is not your typical funeral-wear place," Ashworth says. Still, her best friend's mother approved. "I still have it, I still wear it out. It's still a staple, especially in the winter."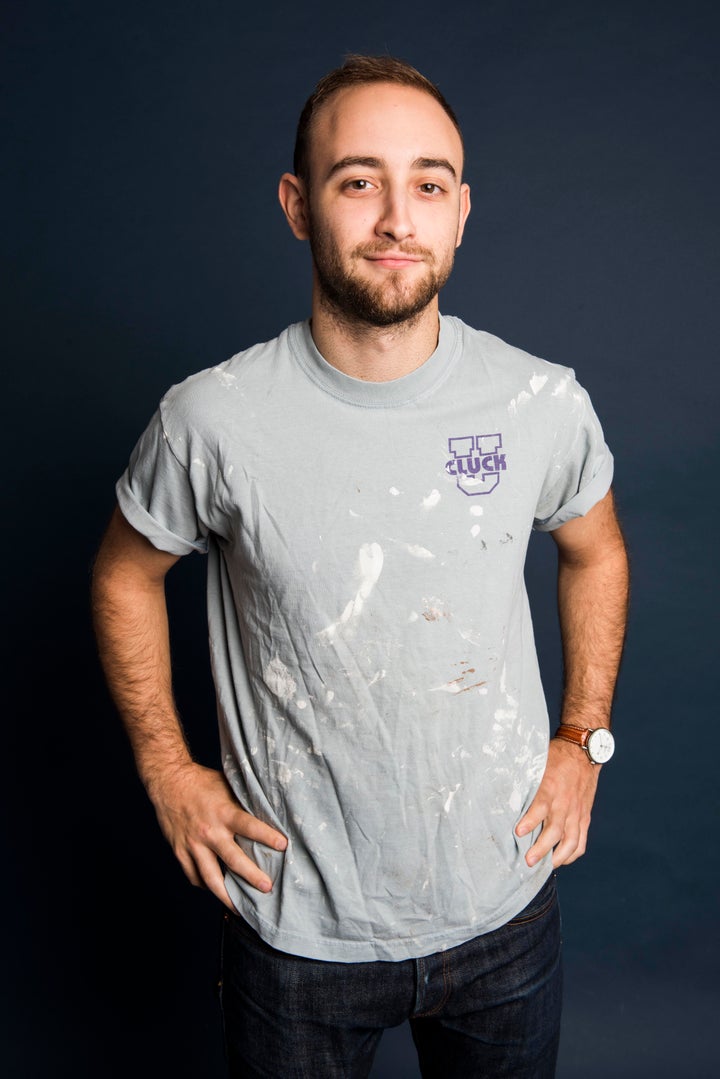 Jared Greenhouse - Producer, HuffPost Video
What: Paint-splattered T-shirt from Cluck U, a New Jersey chicken joint
The backstory: He won it at a wing-eating contest. Thirty-seven wings in an hour. "It was disgusting."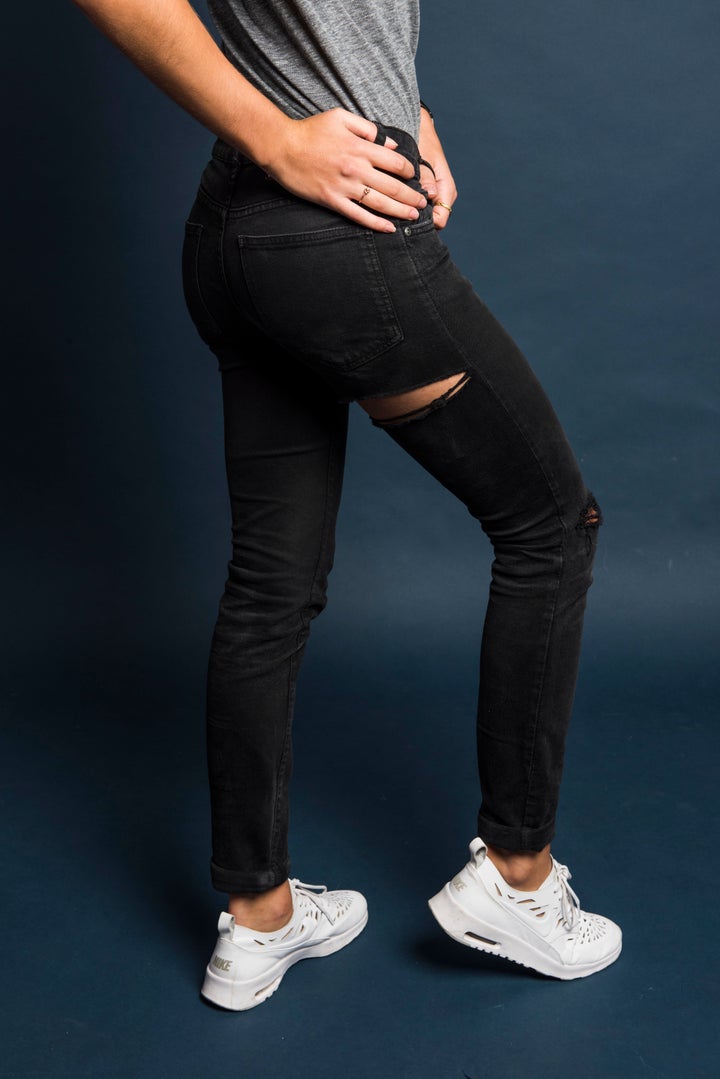 Julia Brucculieri - Entertainment Writer
What: Holey jeans purchased in high school
The backstory: "When I bought them, they became my favorite pair of jeans because they fit me perfectly in all the right places. As they've faded and ripped ― literal wear and tear ― I've continued to love them. They have two massive holes in them ― one across the right knee and one, from seam to seam, under my right butt cheek. But, to be completely honest, the holes just made me love these jeans even more than I did the day I bought them; they're like little mementos of my past, and I have no doubt I'll be adding more in the future."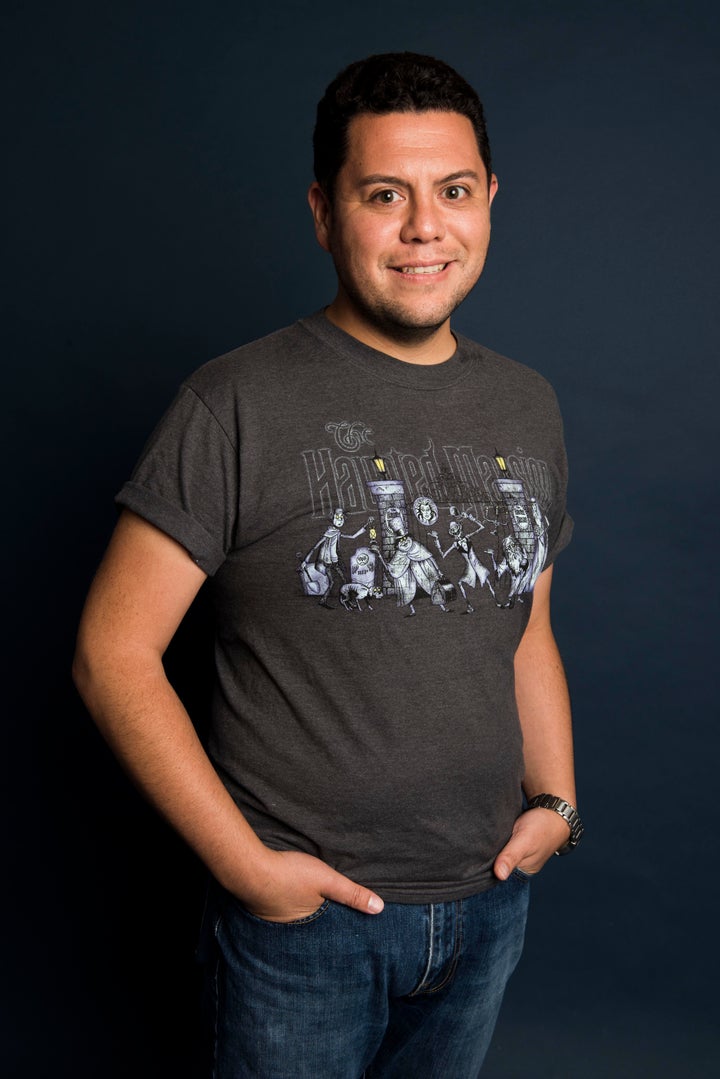 Curtis Wong - Senior Editor, Queer Voices
What: Disneyland "Haunted Mansion" T-shirt
The backstory: "My parents divorced when I was 3, and shortly afterward, my dad relocated from Connecticut, where I grew up, to Los Angeles. As difficult as it was being on opposite coasts, there was a silver lining ― he lived minutes away from Disneyland!" recalls Wong. "Some of my fondest memories are of spending the day with my dad at the park, riding my favorite attraction, the Haunted Mansion. Sadly, Dad passed away in 1995, and it would be almost 20 years before I'd return to the West Coast. I finally made it back in 2014, and during that trip, my aunt surprised me with this awesome Haunted Mansion T-shirt, unaware of its significance. Needless to say, it's been a staple of my wardrobe since then!"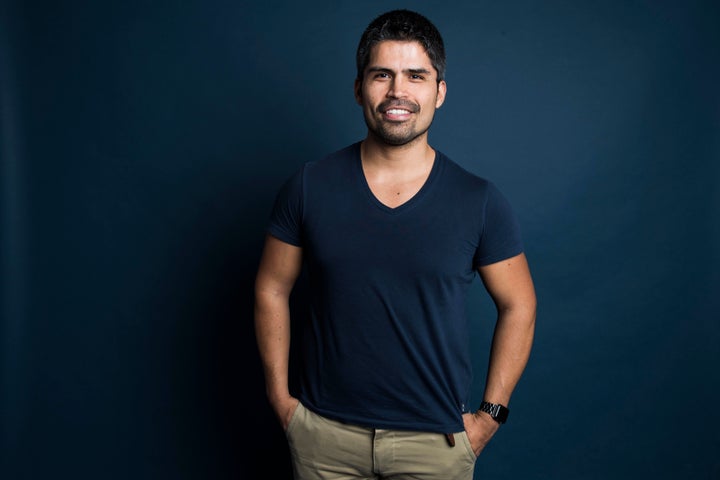 Cristian Farias - Supreme Court and Legal Affairs Reporter
What: Armani Exchange T-shirt
The backstory: Does every single thing in this life need to be explained and analyzed? The shirt fits. It looks nice. Don't overthink it.