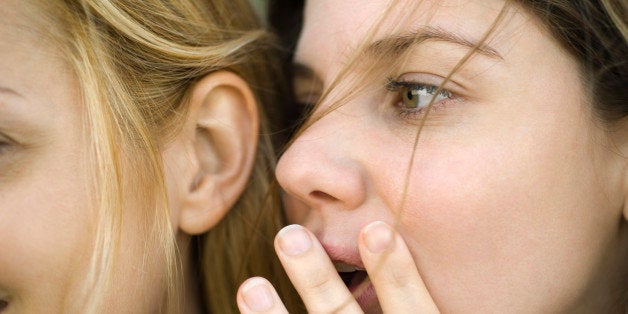 A few weeks ago, a friend picked my brain about divorce in one of those crossroads reconnaissance missions I wish I had done. Aside from the stressful, depressing, lonely, broke moments when you stay up nights worrying how you'll pay the electric bill, single life during your forties and fifties is replete with trade-offs if you can figure out how to recognize and appreciate them.
This June, I will have been divorced five years, a third of the time I had spent married. Like most women with a nightstand piled with self-help books, I know divorce and marital separation are cited as two of the most stressful life events on a list that also includes a jail term. I'm pretty sure those meetings where you're dividing assets and holidays spent with the kids probably pale compared to a ten-year sentence in an orange suit.
Still, I wish I had some sort of divorce fairy godmother in bedazzled cheetah print to let me know it's ok when I worry I might spend the rest of my New Year's Eves reading in bed or that I don't have to plaster a permanent smile on my face and preach how "Divorce is a gift to reinvent yourself!" or how lonely it can feel to be the only single in a sea of couples.
I spent the first years after my divorce trying to figure out who exactly I was, all the while creating a spiffy online dating profile, developing my career after a decade home with my kids, and expanding my social circle to include unmarried friends.
So, consider me your divorce coach, the girlfriend who won't fill your head with cheery advice but also won't leave you desperately contemplating a jump off the closest bridge.
1. You'll Miss Your Kids Like Crazy.
My first few weekends, holidays and vacations without my kids were beyond painful. How can you turn it around? Who says Thanksgiving can't be on a Friday? And though you'll miss your kids when they're on vacation with your ex, think of it as extra time to meet friends for dinner, read till 2 a.m., or catch a movie.
2. Hindsight Is Sometimes Myopic.
Around year 4.5, during an especially stressful time, I started to play the "What if?" game. What if we had tried harder? What if we were still married? Of course, this coincided with a more peaceful vibe between my ex-husband and me. We had spent some time together with the kids, watching family movies. Life through the prism of a DVD is edited to forget the arguments and the really challenging times, kind of like how you forget labor pains. I reconciled my fond memories with the more difficult ones. Just because our relationship didn't work out, doesn't mean we didn't share the birth of our kids, the first steps. And it's okay to cry.
3. Dating Is a Journey, Not a Destination.
When I first divorced, I felt this panic to find a dance partner and then, there's the novelty of online dating. As a writer, I found coming up with an entertaining profile and clever pick-up lines pretty appealing. As bad as any first meet was, there would always be hilarious material to share. Still, it's hard to sit in the rejection seat, sift through 55-year olds who "might want another baby" or even feel okay rejecting someone else. Who knows if I'll meet Mr. Right? But I have made some really great guy friends, something I missed when I was married.
I remember a discussion in my book club when married members had fantasized about a room of one's own. On the flip side, I've envied couples who bring their kids to college or finish each other's sentences. I also value how I've grown to be independent and strong (with total control of the remote.)
Life after divorce isn't always happy hours with your girlfriends and half-price cocktails but it's also not endless nights sobbing into a pint of Ben & Jerry's. Once I let go of the expectation to be perpetually blissful about my unattached state, I gave myself space to mourn the loss of what could have been.
When I've hit those moments, I've come out the other side with gratitude for what I do have, a great relationship with my daughters, my return to writing, and the chance to get reacquainted with the woman I left behind when I was trying to be someone else.
Related