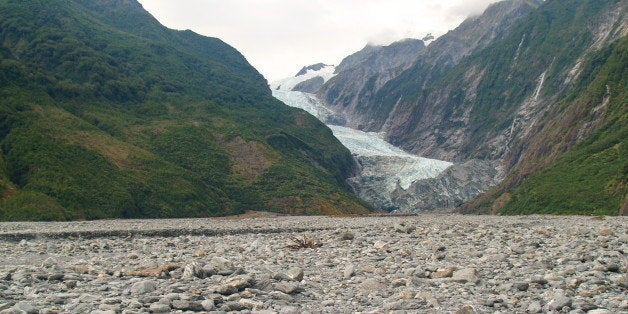 A research team at Yale and Utah State Universities combined seven years of survey data, including more than 13,000 individual respondents, to develop a statistical model. The model accurately estimates American public climate change beliefs, risk perceptions, and policy support in all 50 states, 435 Congressional districts, and 3,000+ counties. A description of the model and how it works can be
found in the recently published paper in Nature Climate Change.
In some ways, this new model is like a microscope, giving us the new ability to look below the surface of national survey results and find local patterns in public responses. For example, overall we learn that: 1) public understanding of the causes of climate change, worry about it, and perceptions of the risks vary greatly across the country, and yet 2) Americans everywhere support climate change solutions like investments in clean energy and regulating carbon pollution.
While 97% of climate scientists are convinced that human-caused global warming is happening, there is no such consensus among the American public. On average, only 48% of Americans think that global warming is mostly human-caused, ranging from 55% in California (64% in Alameda County) to 42% in Wyoming (36% in Platte County).
Nationally, 52% of Americans are worried about global warming. At the county level, worry about global warming ranges from an estimated low of 38% in Pickett County, Tennessee to a high of 74% in Washington, D.C. In Texas alone, public worry about global warming ranges from a low of 39% in King County to a high of 61% in Travis County.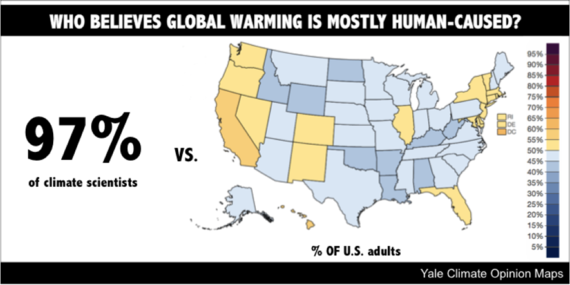 These different views are likely influenced by demographic characteristics and political tendencies. For example, our other research has found that Hispanics and Latinos are more worried about global warming than other racial or ethnic groups, which is apparent in Congressional districts with more Hispanic and Latino residents, such as in Texas along the Mexican border.
These maps provide some grounds for hope. Majorities in every state think climate is change is happening and a majority of Americans in 43 states think it is human-caused. And Americans across the country support policy action. Over 60% of residents in every single county in the nation support funding for renewable energy research. As the map below demonstrates, majorities in every state support regulating carbon dioxide as a pollutant, the essence of the EPA's Clean Power Plan.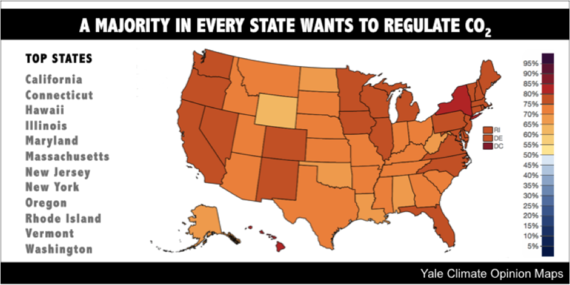 The impacts of climate change are apparent today in every corner of the U.S., according to the
. Elected and government officials need locally relevant information about those physical changes in order to develop mitigation plans and adaptation efforts. They also
about how the people in their states and localities understand climate change, perceive the risks, and whether they support climate action. For the first time, the Yale Climate Opinion Maps provide a tool for anyone to assess the state of public climate change engagement in their own community.
Calling all HuffPost superfans!
Sign up for membership to become a founding member and help shape HuffPost's next chapter