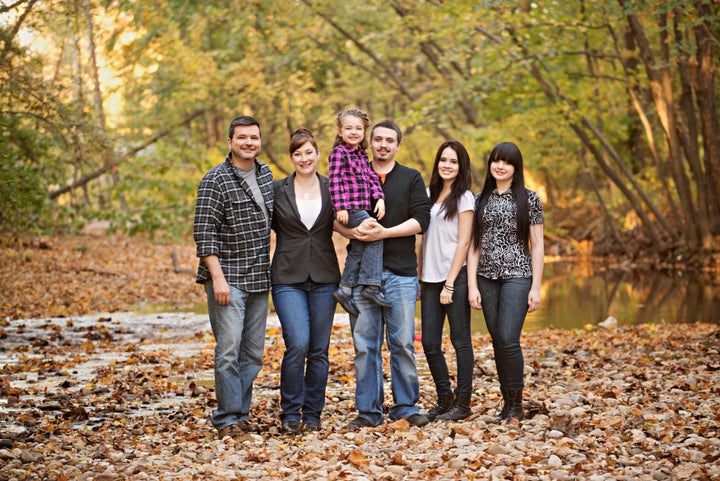 As part of our Blended Family Friday series, each week we spotlight a different stepfamily to learn how they've worked to bring their two families together. Our hope is that by telling their stories, we'll bring you closer to blended family bliss in your own life! Want to share your family's story? Email us at divorce@huffingtonpost.com.
Raising a blended family is hard work. Raising a blended family when your spouse is on deployment in the Navy? Hard work doesn't begin to describe it.
Below, Jenny Phillips shares how she and her husband Jeff faced the unique challenges of being a blended military family.
Hi Jenny. Please introduce us to your family.
There's me, my husband Jeff and our four kids: Shane, Ashland, Juliet and Addie. Shane, Ashland, and Juliet are Jeff's grown children from his first marriage and Addie is our child together.
How long have you and Jeff been together?
Jeff and I first met in graduate school in 1999 at the Uniformed Services University of the Health Sciences where we were both pursuing doctoral degrees in psychology. We became reacquainted in 2005 when he returned from being stationed in Okinawa, Japan and was divorced. We were married in August 2007.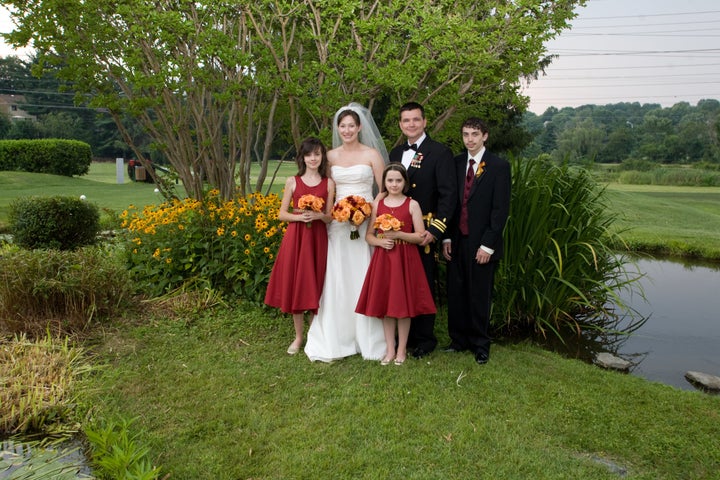 When you and Jeff first become a couple, what approach did you take with his kids?
When we began seeing each other, I was re-introduced to the children as a family friend. As we spent more time together, we made it a priority to include the kids in our plans and activities and cultivate the feeling of a family.
We had a long-distance relationship for a while. After both relocating to Maryland, we had planned to get married in November 2007. As so often happens in military families, though, our plans changed. Jeff received orders to deploy to Iraq in the summer of 2007 and we ended up getting married in a small, private ceremony about three months early. Jeff deployed in support of Operation Iraqi Freedom for a six-month tour the next month and I very suddenly became more of a parent to my three stepchildren.
Transitioning from the "fun girlfriend" to a primary parent was definitely a challenge for both me and the children, particularly given how quickly and abruptly the changeover happened. Fortunately, the children have always been extremely resilient. I like to think that we traversed that period of establishing new roles and negotiating new boundaries as successfully and gracefully as we could.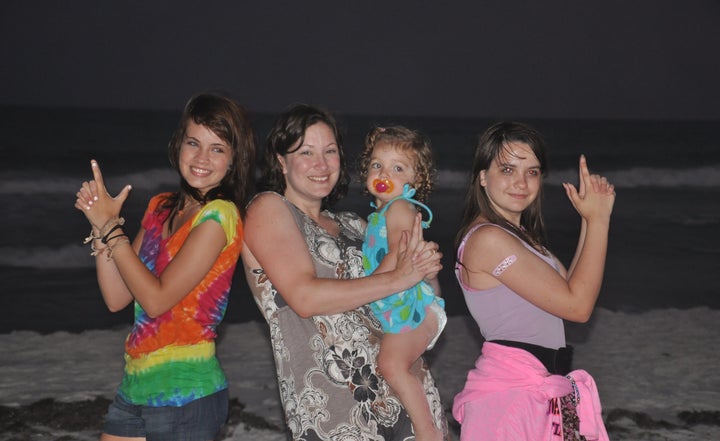 What's one challenge you're proud of working through as parents?
Both Jeff and his ex-wife have remarried so our children have double the number of parents and stepparents who love them and want to see them for holidays and vacations. This is surely the best case scenario since it means our children have multiplied their sources of love and support, but it's still a logistical challenge.
Now that they are older and have to make decisions themselves regarding how to allocate their time, we don't want them to feel pulled in many different directions come holiday time. Our oldest Ashland is also now married. This year we started what may well become an annual tradition for our family: Thanksmas. We chose a weekend between Thanksgiving and Christmas, rented a large condo that would fit everyone in a central location and had a late Thanksgiving/early Christmas celebration for our family. This gave us the opportunity to spend time with all of them during the holiday season without asking them to take time away from other family members on the actual holidays. You have to be flexible.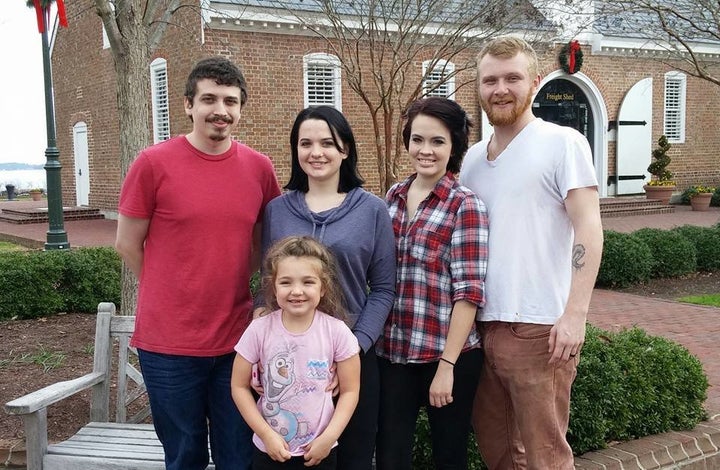 What makes you proudest of your family?
I'm going to pull a popular military term for this one: our resilience. Being part of a military family, a blended family, and just a family in general, I think we have faced our fair share of ups and downs, challenges and successes. Through it all we have found ways to cope, to maintain and even to grow. I am proud to be a part of this dynamic, resilient family and I am so excited to see what lies ahead for all of us.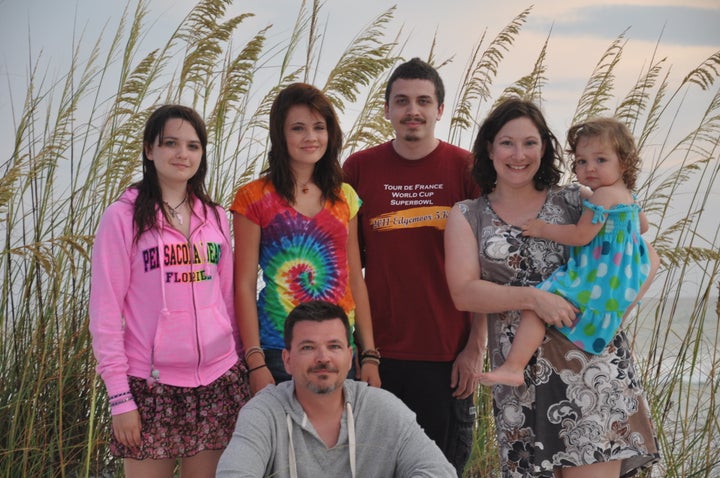 What advice do you have for other blended families who feel like a peaceful family dynamic is out of reach?
It's very cliche, but just hang in there and try to be as flexible as possible. When you introduce more people and moving pieces into any situation, there is going to be less of an ability to control everything. At times it might even feel as if you can't control anything, let alone everything. Being flexible has, by far, been the most challenging but successful strategy to negotiating peace in our family.