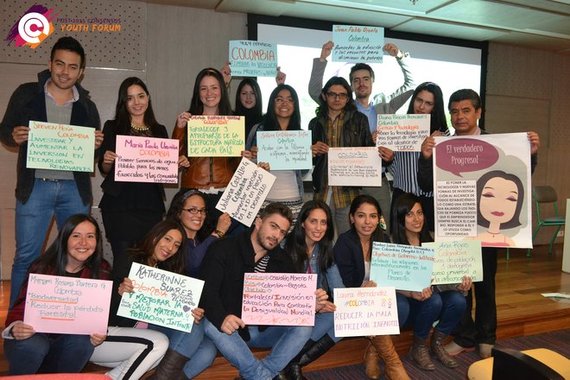 At the United Nations in New York today, world leaders are gathering to finalize the Global Goals -- the targets that will replace the Millennium Development Goals and shape trillions of dollars of spending over the next 15 years. There is much high-minded rhetoric here at the United Nations that development is all about people.
This has been a key theme during the consultations on the targets that took years and have brought us to this point. As United Nations Secretary General Ban Ki-Moon has put it, "People should be at the centre of our vision".
Do the goals live up to the rhetoric? Over the last 7 months, Copenhagen Consensus engaged with young people around the world to find out their views on the 169 new targets that world leaders are expected to sign off on Monday.
We worked with local partners from civil society to bring together groups of between 10 and 100 young people to review, debate and rank the best targets for 2016-2030.
The idea was to hear from a broader range of voices on these vital decisions - and to engage with tomorrow's leaders. As a student from Kigali University in Rwanda said, "I was given a platform to air out my opinions and ideas with other youth."
The results from 2,446 young participants in 21 countries are fascinating - not the least because they strongly reflect the Nobel Laureates' own findings.There were eight targets - printed in full below - that were given a high ranking by young people from across the developing world.
Chief among these was the target of reducing infant malnutrition. Today there are still 795 million people - more than one in ten of the world's population - who suffer from chronic hunger, and poor nutrition remains the largest single cause of infant deaths. On average, spending a dollar on a nutritional package for infants would pay back $45 in benefits that last over a person's life.
Another development target that young people felt was very important was the goal of halving malaria infections. Fighting malaria is cheap and effective; benefits would be worth 36-times the investment.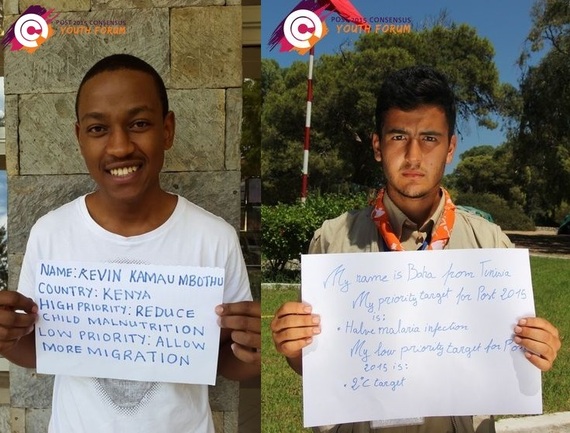 What stands out among the priorities identified by the youth forums is that these are the development targets that would have some of the biggest impacts on peoples' lives. A dollar spent today ensuring a baby is well-fed, or on fighting malaria, will have lasting positive effects.
It is a shame, then, that the Global Goals don't start and end with such phenomenal targets. There are far too many Global Goal targets, and donors are already worried about the feasibility of monitoring and evaluation - and quietly acknowledge that they will prioritize spending choices among the 169 targets, themselves.
Putting people first would mean prioritizing the targets that do the most good. It's as simple as that. Spraying money around 169 development targets, instead, will mean that money will achieve less than it could.
Between now and Monday, world leaders have a final opportunity to sharpen the overly long list to something more manageable. Sadly, they are more likely to simply sign up to the Global Goals without any real editing. That's a shame, and shows that action lags behind rhetoric when it comes to development targets.
Priorities: Reduce child malnutrition (45)Eliminate violence against women and girls (Likely to be high)Halve malaria infections (36) Cut TB deaths 95% (43)Research to increase yields (34)Reduce corruption and bribery (Uncertain)Reduce infant mortality (9)More health spending for the 1 billion poorest (13)
Note: the numbers in parentheses represent the benefit-cost ratio of the particular target
Related
Popular in the Community