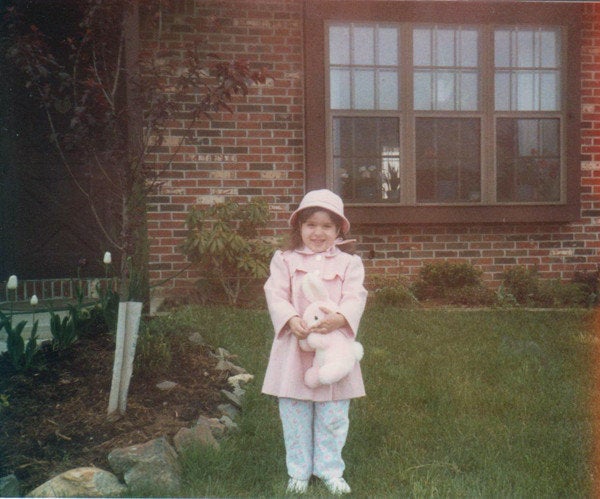 It happened every year, like clockwork. Around the first week of March, my mother would bring me to the Strawbridge & Clothier department store in Philadelphia to pick out an Easter ensemble. Usually a frilly dress, white tights, lightweight coat and a matching hat. Then, it was off to Stride Rite for patent leather Mary Janes. Some years, my grandmother would join and later on, my little brother (barring any temper tantrums) would tag along for his baby-sized vest.
Talking about this, you would think I was reflecting on life in the 1950's. But as you can see from my floral pants (must've been a cold Easter) in this photo, this was the 1980s. Today, you don't see little girls dressed up for Easter anymore. I don't know when, why or how it happened, but overall, the ritual has changed.
So I asked my mom about this, to see if she's noticed, too.
"Kids, overall, just don't dress up anymore -- if anything, they're dressed like mini-adults," she says. "On top of that, you have to go to specialty stores to find the kind of Easter outfits I used to dress you up in."
"Now the only place you'll see kids dressed-up anymore are in those horrible beauty pageants."
"Toddlers and Tiaras" aside, I have noticed that the children's sections at places like Target or Macy's look like scaled-down versions of the Junior department. In fact, I once walked over to a particularly nice sundress, not realizing I was in the children's department until I saw the tinier-sized versions lined up behind the dress in question. Whoops.
"Getting a whole new outfit for Easter was a ritual that I can remember so clearly from my childhood," my mom says. "That was back when you weren't even allowed to wear white shoes until after Memorial Day, but the one exception was Easter, when we'd go to Bonwit Teller and pick out a whole new ensemble, from coat to yes, white shoes."
She adds that she really enjoyed continuing the ritual with my me, my older sister and even my younger brother (though she never went so far as to get him a tiny suit). And yes, things are different now. Apparently I have more in common with my mother, experience-wise, than the designer jean-clad 6-year-olds in my neighborhood. But I'm not that old and I have memories of seeing, up into the late 90s, adorable Easter parades with children in full-on fancy dress. What happened?
"Things change, Brieanne. For one, you'd never, ever see people walking around New York City the way they do now. People dressed up, no matter their background or income, but now you'll see people taking pictures in front of a place like the Plaza, dressed like they're going to Disney World," she says.
Will Easter dresses ever come back? I wish. But the wish seems to be more connected to a desire to have our culture change back to one that respects tradition or, at the very least, dresses for a milestone event. After all, the dresses from my Easter dress-up years have withstood the test of time without a rip, while those "trendy" ensembles aren't made to withstand a toss in the washing machine. Maybe this will signal a change, eventually?
"Anything can happen, I guess," mom says. "I mean, I never thought I'd see the day when a baby would be dressed in head-to-toe black, so maybe the pendulum will swing back."
So, I ask: What do you think? And while we're at it, share your favorite Easter look of days gone by in our slideshow. I'll go first!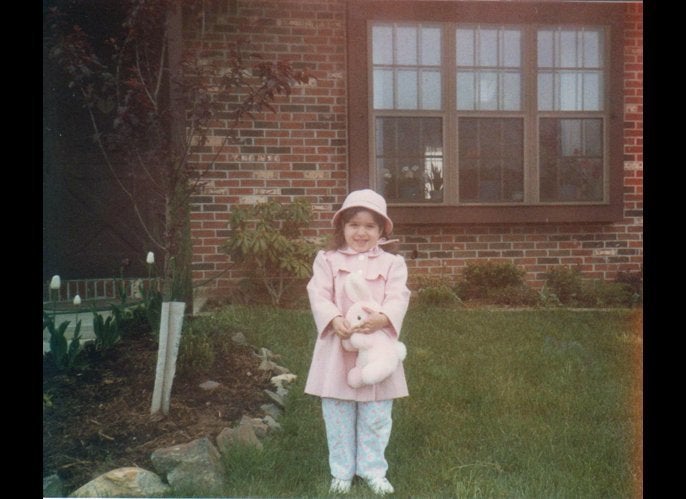 Show Off Your Best Easter Outfits