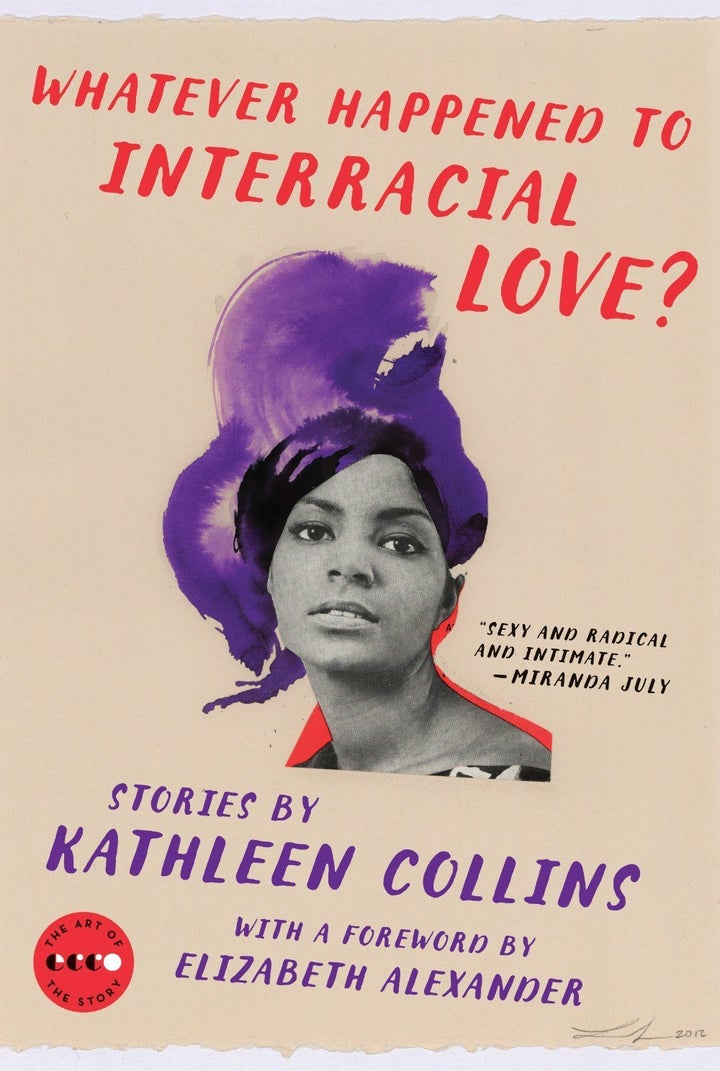 The title of Kathleen Collins' posthumous debut short fiction collection holds a tragic timeliness: Whatever Happened to Interracial Love?
Collins, a brilliant and accomplished filmmaker and activist, never published fiction during her lifetime and died in 1988. Her tableaux and vignettes take place decades in the past, yet the question of the title story seems more relevant than ever. With the nation's first black president yielding the office to the nation's first president-elect to unapologetically retweet white nationalists, many liberals have been filled with the same disillusionment that swirls through the story ― except Whatever Happened to Interracial Love? is set in 1963, in the midst of the Civil Rights Movement.
"An apartment on the Upper West Side shared by two interracial roommates," the story begins. "It's the year of the human being. The year of race-creed-color blindness. It's 1963." The white roommate is a community organizer who is in love with a black poet. The black roommate is a freedom rider, in love with a white man she met registering voters in the South. The narrative unfolds through the eyes of the black roommate, who wants to marry her boyfriend despite the sadness of her father, who wanted her to simply graduate from Sarah Lawrence ― where she was the only black woman in her class ― marry a black man and become a teacher. She reads about interracial love, sees it playing out languorously around her, and then sees it slipping through her fingers.
The tantalizing, unfulfilled promise of a "melting pot," an interracial or even post-racial society, remains a preoccupation many years later, and, again, it has resulted in a painful disappointment. Collins' impressionistic, psychologically observant collection captures moments from a past era that should remind idealistic readers today that our disillusionment is not new ― it's been part and parcel of the black community's battle for civil rights for generations.
Whatever Happened to Interracial Love? is a slim book composed of scenes and monologues; the sort of fiction you might expect a groundbreaking filmmaker to write. The first piece, "Exteriors," consists of set description and staging directions depicting a couple in their apartment at various points in their relationship; the second, "Interiors," is a stream-of-consciousness monologue from each partner. In another story, she captures a woman's heady romance with a man who can't resist an irresponsible risk. In "Stepping Back," the narrator contemplates the limits of what even her extensive education and culture can do for her romantically as a black woman.
At every turn, Collins burrows deep into the minds of her characters, mostly black women, and brings to life their daily joys and frustrations as well as their persistent anxieties. The burdens imposed due to race and gender weigh on every line. "When she left home for the summer," begins the story "How Does One Say," "her hair was so short her father wouldn't say goodbye. He couldn't bear to look at her. She had it cut so short there wasn't any use straightening it, so it frizzed tight around her head and made her look, in her father's words, 'just like any other colored girl.'" In "Interiors," one half of a now-fractured couple addressed her former partner in an anguished internal monologue: "I began to feel that I was drying out inside, that cold waves were shriveling my breasts, and my limbs began to shriek and sputter. At night you surfaced in my sleep, unbuttoning yourself in front of a diverse sampling of salesgirls, waitresses, go-go dancers, and church deaconesses."
Collins is a master at setting scenes and inhabiting her characters; plot takes a secondary role in these revelatory vignettes. Instead, the narrative lies in the evolution of the characters' understanding, a realization that they've reached too far, hoped too much or had it wrong the whole time. "That is really all there is to the story," sums up one narrator, a white man recounting the history of a black family he befriended. "Why do I feel I have told it all wrong? Perhaps because I am not the one to tell it."
Nearly 30 years after her too-early passing, this author's powerful debut collection manages to perfectly embody the existential torment of her country. The lingering question of whether we really understand each other and what's happening around us, or whether we're getting it catastrophically wrong, looms over Whatever Happened to Interracial Love? ― and it's a question we're likely to continue grappling with for many years to come.
In poignant, searching scenes and contemplations, readers will be reintroduced to a great and under-appreciated creative talent in Kathleen Collins.
What other reviewers think:
The New York Times: "The best of these stories are a revelation. Ms. Collins had a gift for illuminating what the critic Albert Murray called the 'black intramural class struggle,' and two or three of her stories are so sensitive and sharp and political and sexy I suspect they will be widely anthologized."
The New Yorker: "Collins's style is fine, graceful, and reserved, but pierced with the harsh simplicity of lurking menace."
Kathleen Collins was an African-American playwright, filmmaker and activist. Her 1982 movie "Losing Ground" was one of the first feature films made by an African-American woman. She died at 46, in 1988. Her collection of stories, Whatever Happened to Interracial Love?, has never before been published.
Readers who enjoy short, vignette fiction and reading drama.
"Okay, it's a sixth-floor walk-up, three rooms in the front, bathtub in the kitchen, roaches on the walls, a cubbyhole of a john with a stained-glass window. The light? They've got light up the butt! It's the tallest building on the block, facing nothin' but rooftops and sun. Okay, let's light it for night. I want a spot on that big double bed that takes up most of the room. And a little one on that burlap night table. Okay, now like that worktable with all those notebooks and papers and stuff. Good. And put a spot on those pillows made up to look like a couch. Good. Now let's have a nice soft gel on the young man composing his poems or reading at his worktable. And another soft one for the young woman standing by the stove killing roaches."
"I'm not trying to flatter myself, but I was the first colored woman he ever seriously considered loving. I know I was. The first one who had the kind of savoir faire he believed in so devoutly. The first one with class, style, poetry, taste, elegance, repartee, and haute cuisine. Because, you know, a colored woman with class is still an exceptional creature; and a colored woman with class, style, poetry, taste, elegance, repartee, and haute cuisine is an almost nonexistent species. The breeding possibilities are slight."
Whatever Happened to Interracial Love?
By Kathleen Collins
Ecco, $15.99
Publishes Dec. 6
The Bottom Line is a weekly review combining plot description and analysis with fun tidbits about the book.
Before You Go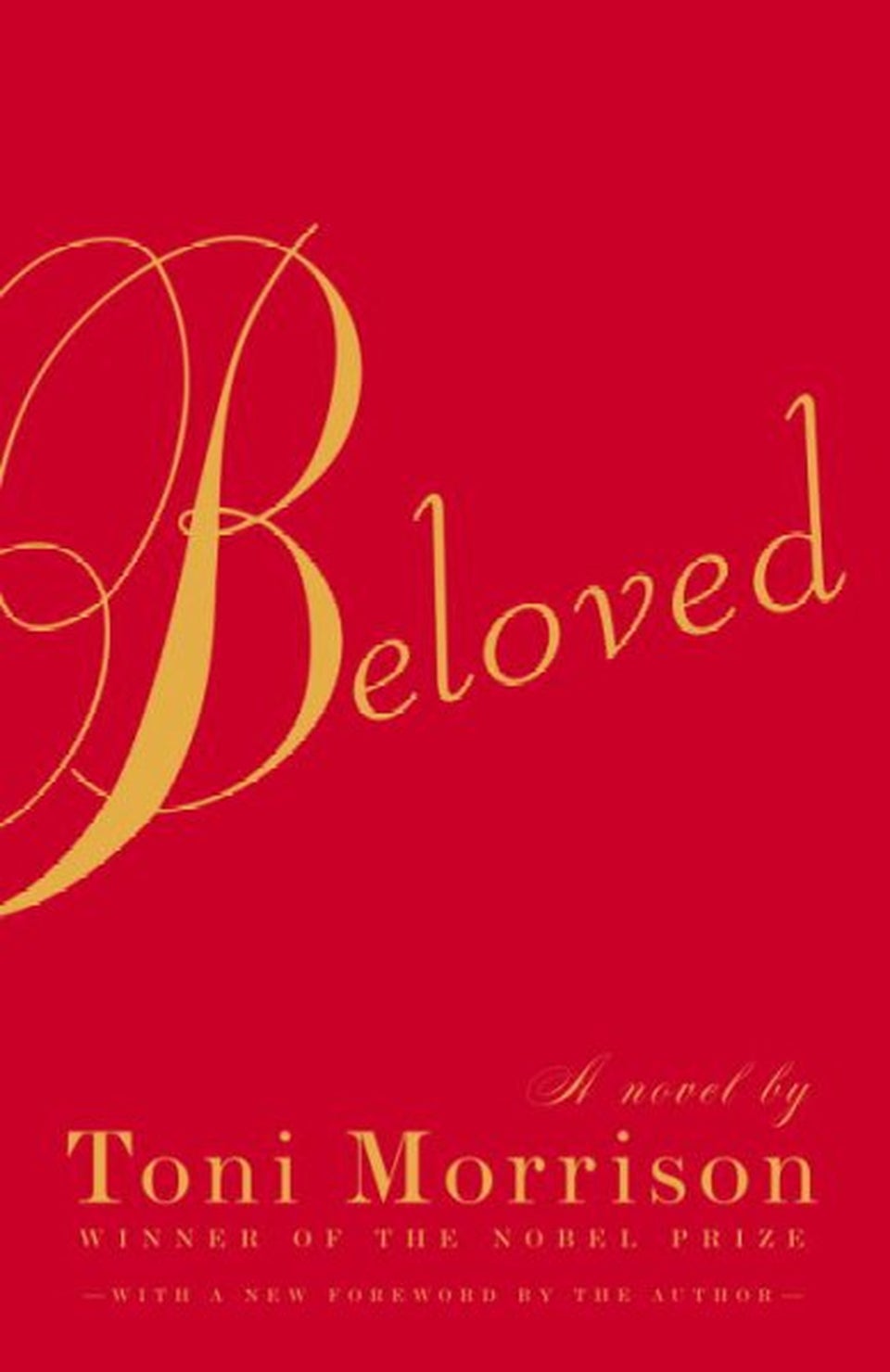 12 Banned Books Every Woman Should Read
Popular in the Community