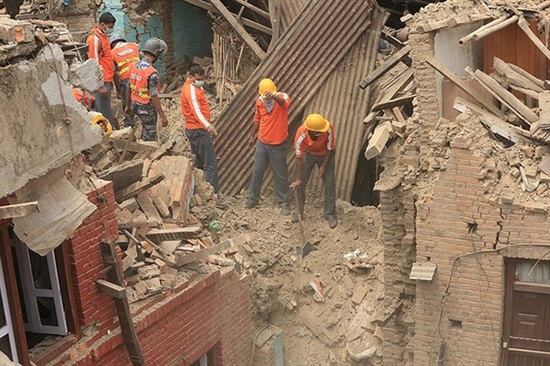 My heart sank this morning when I heard that another very large earthquake had struck Nepal. As I write this, the reports say dozens more have been killed and perhaps thousands more injured. Just as the country was beginning to dig out from under the destruction from the previous quake.
I had recently spoken with a dear friend about her personal connection to a Nepalese family who runs her favorite Indian restaurant in the D.C. area. She had gone to dinner and seen in their store front window is a small box labeled "Donations for Nepal". When the owner greeted her and her husband as regulars, she saw that his face was strained and tired. She asked if his family was OK. Fortunately all his people were alive and well enough, but he shook his head and said "But the destruction, it is..." and left the sentence hanging. Oh her way out, my friend made sure to drop something in the box.
I'm not always a fan of those little boxes. It can be hard to know who and where to trust if you don't have a personal relationship with those collecting. Fortunately, there are organizations and agencies who have stellar reputations and make certain that donations end up with those who need them.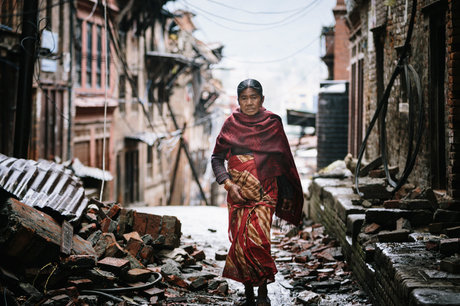 I always like to recommend Globalgiving.org as a way to give responsibly. Global Giving was founded by Mari Kuraishi and Dennis Whittle who both once worked at World Bank. The GlobalGiving Foundation is a registered 501(c)3 charity that finds and vets new projects, trains and supports project leaders, attracts donors, and maintains their innovative and extremely interactive web presence. It's that web presence that makes them such a valuable player when there is a major disaster. "We make sure that when something happens and everyone can see it on the news and hear from social media about all the things that are going on there, we know that's the point to which the people feel like they have to do something and we want to catch them right there." Every program they support goes through a much tested vetting process and they make sure that donors get feedback about how their contributions have been put to work. Among the many groups represented on their site at the moment are Global Links, providing medical materials to the health care workers treating the survivors and the Alex Lowe Charitable Foundation initiative that is focusing on providing aid to the remote villages in Nepal that won't attract the same attention as the main population centers, but where help is still desperately needed.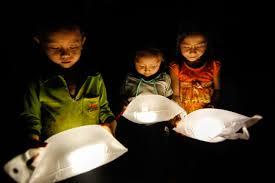 The Nepali Children's Education Project (NCEP) caught my attention because they are the latest partners of LuminAid. Founded by Anna Stork and Andrea Sreshta, LuminAid has created an LED solar lantern that after being charged in the sun for six hours provides up to 16 hours of light. They were graduate students at Colombia University when the earthquake struck Haiti. In one of their classes they were challenged to develop a new innovation to help with disaster relief. While they are a for-profit company, they take the "Aid" part of their name very seriously. Their Give Light, Get Light program provides one light to your choice of one of their charitable partners for every light you purchase for yourself. LuminAid has distributed over 10,000 lights in more than 50 countries through the Give Light, Get Light project. NCEP reports the first 500 sponsored lights are on their way to Nepal. The NCEP is focused on breaking the poverty cycle through child education. They focus on the poor and orphans, and stress the importance of equal educational opportunities for female students. While much of their fundraising actually happens in Canada, NCEP are wary of the skewed results that can come from a western approach to social work in developing countries so their Nepali team takes the lead on deciding the direction of their operations.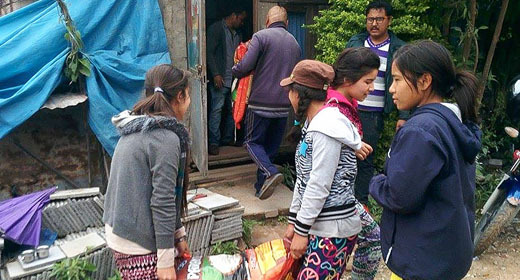 When disaster strikes we see people at every level of society stand up to help, even those who are normally the recipients of support themselves. The Unatti Foundation supports the poor in Nepal through community outreach, adult literacy programs, and a girl's home. 18 girls live with three house mothers and attend the best schools in Bhaktapur in the Kathmandu valley. Many of these girls are victims of child labor or trafficking. In the aftermath of the first big quake, they began cooking. According to The Foundation's director Ramesh Pradhananga, the staff and older girls are now cooking rice and dal for approximately 3,500 people per day. The Unatti Foundation is currently funneling all their donations into the relief effort enabling them to provide food for those in need. They are also distributing the first aid kits that had recently been sent to them from the US. Their devoted efforts to give back even caught the attention of People Magazine.
Even as our hearts break as we think about this level of destruction and loss of life, it is reassuring to see how many amazing ways people find to send their care and assistance anywhere in the world where it is needed.
REAL LIFE. REAL NEWS. REAL VOICES.
Help us tell more of the stories that matter from voices that too often remain unheard.