A TMZ videographer learned this lesson the hard way when he approached Lawrence outside Los Angeles International Airport this week as her beloved pet, Pippi Lawrence-Stocking, trailed behind her. Yes, that's her real name.
Hiding her face with a white fedora, the "Hunger Games" star clearly was in no mood to chat with reporters about a scare earlier this month, when the actress' private plane made an emergency landing due to engine failure. Lawrence powered on past the crowd until Pippi wandered over to the videographer, who reached out to pet the pooch.
That is, until Lawrence scooped up the dog from the sidewalk and muttered, "Don't touch my dog, you f**king loser."
A little harsh? Maybe. But Lawerence has gone on record about being "nuts" for her dog.
Speaking about Pippi during a December appearance on "Late Night with Seth Meyers," she told the host, "If you're not crazy [about your dog] I don't know if we'll have anything to talk about.
"If you walk into my home, I have an acrylic painting [of Pippi] above my fireplace," she added.
Watch a clip from the interview below.
Before You Go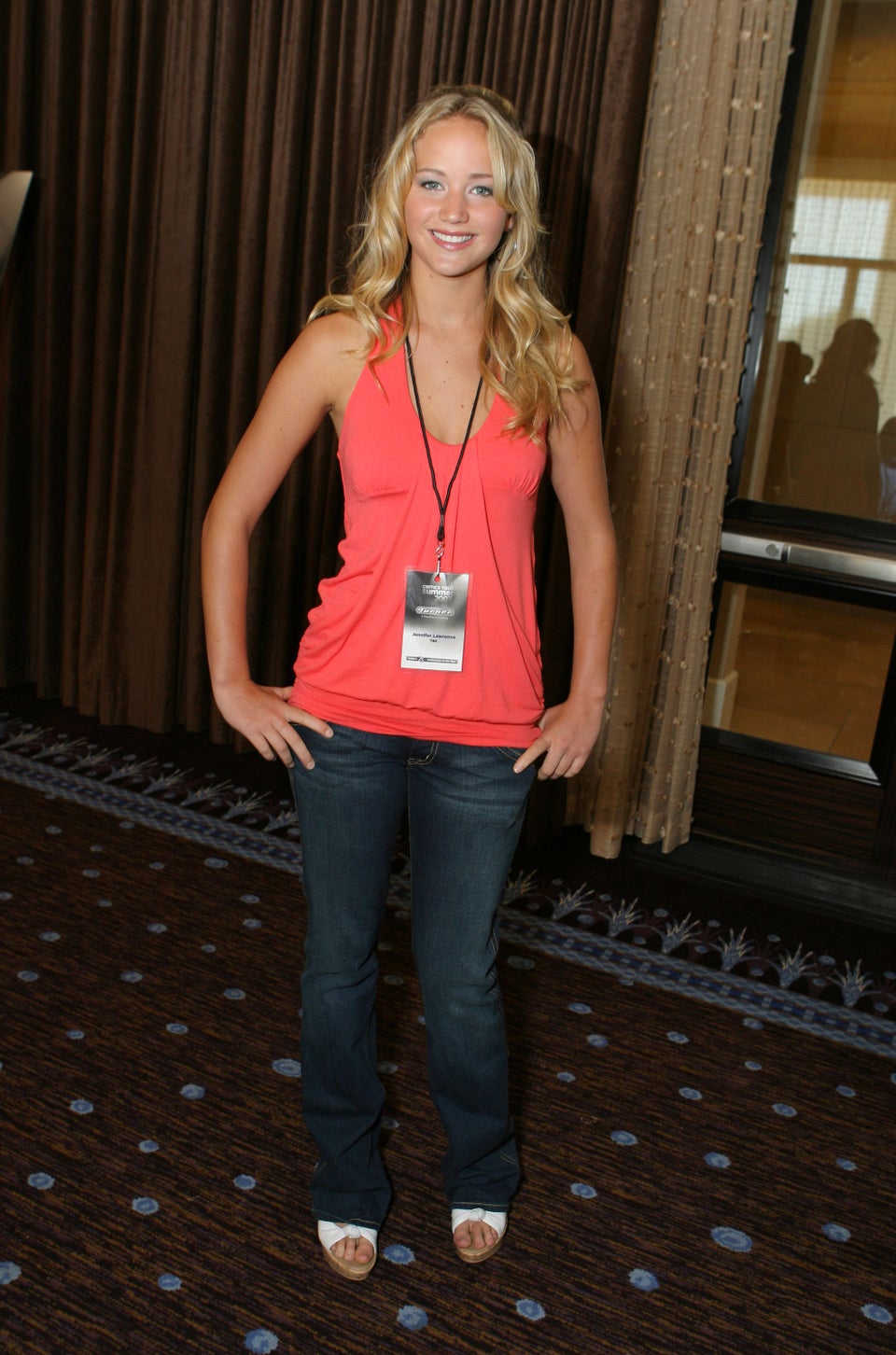 Jennifer Lawrence Through the Years
Popular in the Community