"I designed the pilot study because the company was making very robust claims of guaranteed orgasms within this certain amount of time, and I said, 'That's impossible!'" Dr. Jennifer Berman, Urologist and Sexual Health Expert, told me.
The study Dr. Berman was referring to is, "Treatment of Orgasmic Difficulty in Perimenopausal, Menopausal and Post-Menopausal Women."
I have to admit, when I read the results of the study, I was intrigued.
I learned of the study when I was contacted by a Public Relations firm that had found me through a previous Huffington Post blog I had written called, "Yes, You Too Can Enjoy Pleasurable Post-Menopausal Sex." A number of companies that provide menopausal medications, supplements and products have contacted me since I wrote that blog, with the hope that I would find a reason to write about their products. However, after researching them, I was never compelled to write about them, because I didn't feel they offered any significant benefits for women who suffered from menopausal symptoms, including vaginal dryness and the inability to achieve orgasm. But after reading the results of the study for the Womanizer, I got all tingly, and I had to know more.
The PR firm initiated a conference call with Dr. Berman, and after she answered a number of my questions and explained how the Womanizer directly addressed orgasmic disorder, I was heartily encouraged on behalf of menopausal women.
The Womanizer came to Dr. Berman's attention at an International Society for the Study of Women's Sexual Health conference. Those who attend are credible and legitimate physicians, psychologists, and representatives of the pharmaceutical industry. The Womanizer caught her attention because of its claims to so successfully address the inability of menopausal women to orgasm.
"Orgasmic disorder is one of the criteria of sexual function complaints. It is recognized as a medical condition, and it's one I treat in patients. I encourage women to explore their sexuality and to use sex toys," Dr. Berman said.
"There are a number of reasons why women may have difficulty reaching orgasm," Dr. Berman told me. Among those she mentioned are the use of SSRIs (selective serotonin re-uptake inhibitors or serotonin-specific reuptake inhibitors), which are typically used as antidepressants for the treatment of major depressive disorder and anxiety disorders. SSRIs are well documented for having potential sexual side effects, including lower sex drive and absent or delayed orgasm.
Other factors include hormonal changes, pelvic surgery and emotional-relational issues. Hormonal contraceptives, which some gynecologists still prescribe to manage menstrual irregularities during menopause, can also affect arousal.
Since Dr. Berman encourages patients to explore their sexuality and to use sex toys, she wondered if this indirect clitoral stimulative could be as highly effective as purported in helping her menopausal patients improve sexual function, sexual distress and overall quality of life. Dr. Berman wanted to find out for herself. Dubious about the astonishing claims, but curious about a sex toy that might address her patients' frustrations, she engaged her own patients in her initial evaluation.
At her request, the company provided a number of the clitoral stimulative devices for her to pass out to her patients. The results? "They were amazed that they could achieve orgasms when nothing else, like conventional vibrators, had worked for them!" Dr. Berman said. She sounded truly happy for her patients.
That's when she decided a clinical study was needed to evaluate the effectiveness of the Womanizer's patented PleasureAir Technology in treating orgasmic disorder. She designed the unique study that was used in the clinical trials. The pilot study was conducted during October, 2016 and included 22 postmenopausal women experiencing orgasmic difficulty, ages 42-81, with a mean age of 56.4. It was issued by the Womanizer and administered by Brooke Faught, Nurse Practitioner and Clinical Director of the Women's Institute for Sexual Health. The Womanizer was used at least twice weekly for a four-week trial.
Responses were used to determine the study's primary endpoint--change in sexual function and sexual distress; and secondary endpoint--overall satisfaction with sexual responses; i.e., the time to achieve orgasm and the intensity of the orgasm.
So, what were the results of the study?
100% of participants experienced an orgasm using the Womanizer
Majority (86%) experienced an orgasm between 5-10 minutes
Majority (86%) believe the Womanizer improved their sexual response
77% reported their overall orgasmic response was a lot better with the Womanizer
77% reported they were more satisfied with the ease of reaching orgasm
73% reported they were more than satisfied with the intensity of their orgasm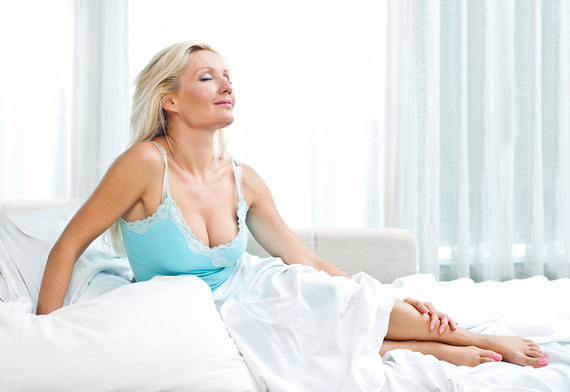 "The study is the first to break the bifurcation that exists between the adult toy market and the health and wellness community," Dr. Berman concludes in the study report. "Now healthcare providers have a viable treatment option to offer patients experiencing orgasmic difficulty or changes in the intensity of orgasm due to aging and menopause."
The Womanizer is different because of its patented PleasureAir Technology, which is based on a unique type of stimulation that generates rapid and intense orgasm. By using air pressure rather than vibrations, it minimizes desensitization of the clitoris, making it safe to use continuously. "The clitoris doesn't get desensitized as it might with a high-frequency, high-intensity direct mechanical vibration," Dr. Berman explained. "With those devices, women are afraid of hurting themselves. But the Womanizer actually enhances the function of the tissue and doesn't damage it. It pulls blood into the clitoral tissue and that has a beneficial effect."
So how does it actually work? Once placed over the clitoris, it quickly molds to the exact contour of a woman's body and mimics the overall sensation of oral sex. At a lower intensity, it feels like gentle kisses against the clitoris; as power increases, it stars to feel like a firm pulling and sucking.

"Why," I asked Dr. Berman, "is this specific to menopausal women? Wouldn't women of all ages want to use something that puts a whole new spin on orgasms?"
"Oh, but they do!" Dr. Berman effused. She then cited a Buzzfeed trial using 20-to-30- something-aged women. Among other things, here's what Buzzfeed shared: Fun fact: 80% of users claim to orgasm within the first two to three minutes or so. (Let's not get jealous here and overlook the fact that these women are in their sexual prime.)
So you might be wondering about my own personal experience with the Womanizer. Since I wrote this article for the purpose of sharing study results, with my desire being to inform menopausal women that such a device exists, I wanted to keep my personal opinion out of it. I received no compensation--not even a complimentary Womanizer--for sharing this information.
However, upon further consideration--and despite the fact that I have a very satisfying sex life with my husband of 28 years--I think it imperative that I decide among the different (pricey) models and then engage the Womanizer first hand, so to speak, so that the conclusions of the study can be personally verified by me. (Okay, I got really excited about the results of the study, and I am dying to give it a try!)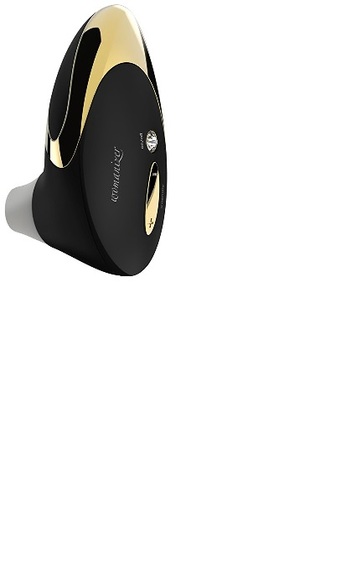 Popular in the Community