I was named after the biblical Rachel: sister of Leah, mother of Joseph. I have dark, wavy hair that comes past my shoulders and brown eyes. I am two years out of college and committed to spend the past year volunteering with a service organization founded on the Jewish value of 'tikkun olam.' It gets its name from the translation of that Hebrew phrase meaning, Repair the World. Given the way I look and the groups I have surrounded myself with this year, many people mistakenly assume I am Jewish.
The first question folks ask when they find out I am Christian is: why would you want to be a part of a religious organization that differs from your own faith? I think one moment in particular encapsulates the main reason, as a person of faith, I choose to surround myself with people of a different one.
The first week in February, I was looking ahead to the next week on my google calendar. Our national Mid-Year Retreat was scheduled from Tuesday to Friday so I didn't see the usual array of colorful boxes stacked end-to-end scheduling out my days hour by hour. Instead of the usual service, meetings, social justice events and community engagement, our group of fellows would drive to a wooded retreat center outside of Baltimore to meet with fellows throughout the national program for training and reflection. All was in order except for one thing. In the middle of week there was a bright orange box that read, "Ash Wednesday."
Not only was Ash Wednesday smack in the middle of our Jewish mid-year retreat, but the morning Ash Wednesday services would almost certainly run right through the session I was scheduled to lead on Interfaith Programming. Oh, the irony. I frantically emailed the national program director expressing my concerns and desire to figure out a way to do it all. She replied within the hour letting me know that she could tap into her connections to find me a church to attend if I needed help and that it would be no problem to re-arrange the schedule if the services ultimately conflicted with my session. By the end of the day I found a service to attend and another fellow had offered me his car to get myself there and back in time for the day. Crisis avoided.
Our first order of business when we arrived at the retreat was setting intentions. We discussed that we would view the week of trainings, reflection and feedback in the spirit of Shabbat. Shabbat has been described to me as the holiest Jewish holiday. Shabbat starts every Friday night and lasts from sunset to sunset. It is a time to be with family and friends, to rest and to envision a more just world. In that same sense, we would approach the mid-year retreat in a spirit of reflection, rejuvenation and imagining the world and the program as we hope it would be someday.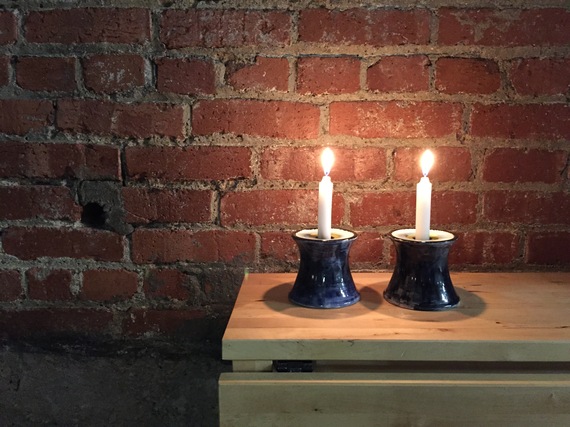 First thing the next day, I drove away from the wooded retreat center: over the frozen earth, through the trees and out into snow-covered hills on long stretches of road. In my friend's borrowed car, I made my way to the one church service in the vicinity early enough to fit my schedule. I heard the mass and had ashes smeared on my forehead in the shape of the cross, Remember that you are dust and to dust you shall return.
On the drive back I reflected on the ritual of Ash Wednesday. For me, it is a holiday soaked in realism and sitting with our imperfections as humans. It reminds me that God loves me for the virtue of being who I am, but that while I am in this body, on this earth I have to rectify the injustices in my own life. This body is only temporary. On Ash Wednesday I think deeply about how I may hurt those around me while I am here and how I contribute to an unjust society. It begins the season of Lent when Christians everywhere take time to refocus on love, on justice and on showing love to our brothers and sisters on this earth.
Fundamentally I realize there is a major difference between the foci of Ash Wednesday and Shabbat. Ash Wednesday begins a season of looking inward at our current broken and unjust world and the ritual of Shabbat looks outward and ahead to a just world that doesn't yet exist. Although they appear different, I believe that on a fundamental level they reflect the same values. I have surrounded myself with Judaism this year because I find that, although our rituals and traditions may be different the end goal is often similar: justice and love for the communities of which we are a part. Through my appreciation for Jewish traditions, I feel I have become even more connected to my own.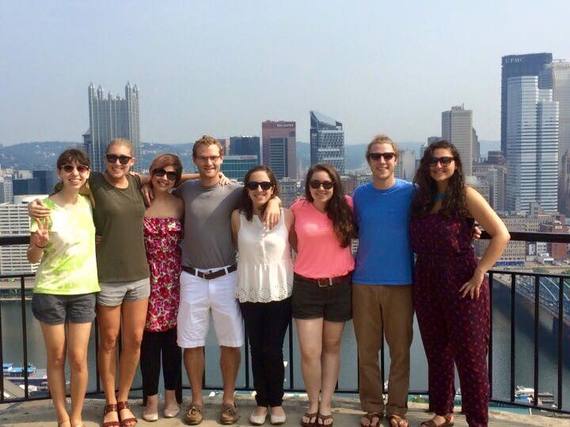 Popular in the Community