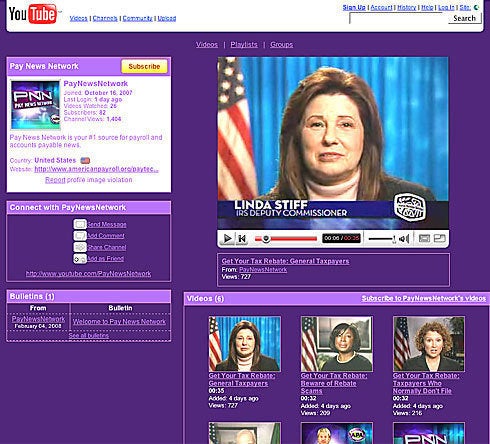 This Memorial Day, while many Americans are grilling hot dogs, watching NASCAR, and enjoying an extra day of freedom, thousands of unsuspecting Britons will find themselves newly christened criminals. The executive anonymously flaming a rival company in an online chat room, the publicist posting unsigned comments about a new product throughout the blogosphere, the author reviewing his own book on Amazon under a pseudonym -- beginning at midnight on May 26th in the UK, all could face hefty fines and up to two years in prison under the revised Consumer Protection and Unfair Trading Regulations.
All this, just when marketers were starting to have some real fun.
"The consumer is now in charge!" Advertising gurus love this phrase. They've been trumpeting it from their corner office windows over Madison Ave for years. But why the jubilant cries? If they truly believed advertising had lost its power, wouldn't they be jumping out those very windows -- or at least closing up shop and hanging out the "For Lease" signs? No, advertisers haven't been sitting idly by over the past decade while new technologies and fractured media channels siphon off their revenue streams. They've evolved, adopting and adapting the same Web 2.0 tools that have empowered their customers.
But as lawmakers in the UK have figured out, when marketers mingle among consumers, the results are often more artifice than advertising. Posing as consumers and littering the Internet with bogus comments and reviews, today's unscrupulous marketers champion their wares via fake blogs ("flogs"), artificial grass-roots campaigns ("astroturf"), and surreptitious product placements in every corner of new media. Sony, McDonald's, and Coca-Cola have all been caught funding flogs in recent years. Marketers for Wal-Mart were operating a trio of propaganda generating flogs when they were exposed in 2006 -- one that touted the company's "positive contributions to working families," one that sought to discredit negative statements about the company by unions and the media, and the infamous "Wal-Marting Across America" blog, a misguided attempt at PR in which two adoring "customers" crossed the countryside, parked their RV in Wal-Mart parking lots, and extolled the megaretailer's many unsung virtues.
While company execs typically blame outside firms and low-level flacks, even princes of the C-suite have been discovered posing and posting as anonymous paupers. John Mackey, CEO of Whole Foods, spent a decade praising Whole Foods and knocking competitors on Yahoo message boards under a pseudonym before his online double life came to an end in a New York Times expose last summer. This week, after looking into the incident, the SEC gave him a pass -- a development that no doubt offered some small comfort to Steve Grover. Formerly a VP at Burger King, Grover was fired last week after he was caught attacking a farmworker advocacy group under his daughter's screen name -- surfxaholic36. Under the new UK guidelines, Mackey and Grover could have faced jail time.
But the future of marketing isn't about marketers acting like customers, it's about customers acting like marketers. In a matter of just three to four years, increasingly formalized word-of-mouth marketing initiatives have swept the advertising industry. No wonder. Nine out of ten people turn to friends and family first for product recommendations. Spotting a venerability, advertisers are swooping in. The Word-of-Mouth Marketing Association now counts hundreds of well-known brands among its members -- from Apple to Hilton to Kraft -- and expects spending on WOM campaigns to reach nearly a billion dollars this year. BzzAgents, one of the leading word-of-mouth marketing firms, claims a network of 400,000 consumers in the US and UK, with 2,000-4,000 new members signing up every week. Procter & Gamble's Tremor and Vocalpoint programs, WOM networks aimed at teens and moms, respectively, have amassed 850,000 members -- 250,000 of them teenagers. That means almost one in every 100 US teens is working with P&G. Neither Tremor nor Vocalpoint require members to reveal their affiliation while recommending products, handing out coupons, and generally "spreading the word" to family and friends about everything from soap to hip-hop albums.
Such is the irony of the UK's new regulatory guidelines -- they can't protect consumers from themselves. Even as lawmakers attempt to keep marketers at arms length, we're welcoming them with open arms. Or, at the very least, inviting them to Monday's BBQ, turning on the race, and listening courteously when they offer us a handful of coupons for their favorite brand of hot dogs.
Calling all HuffPost superfans!
Sign up for membership to become a founding member and help shape HuffPost's next chapter