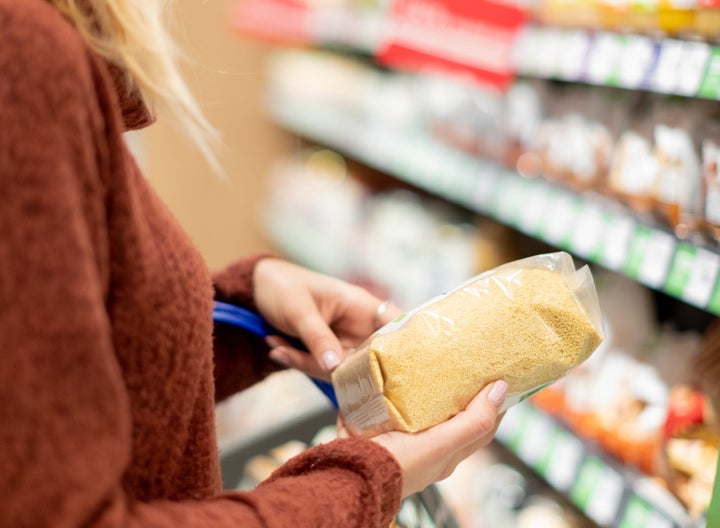 "What is actually in my food?" It is a question more and more people are asking these days as they learn about the prevalence of artificial and processed ingredients in their food. Whether they're at the grocery store shopping for their families or ordering dinner from their favorite restaurants, consumers are wondering what they're putting in their bodies. This growing interest has them wanting to know everything from where their food comes from, to what ingredients it's made with so they can make informed decisions. As a result, transparency in the food industry has become a growing trend. We've teamed up with Panera to find out more about how companies are providing accessible, clear information about their products.
Menu Labeling
Federal laws are now requiring that chain restaurants label calories on their menus and have additional nutrition information available upon request to help consumers make better decisions about their food and drink choices. Some establishments even go as far as to highlight the origins of locally and ethically sourced foods.
This is a result of the Federal Drug Administration's Menu Labeling Rule, which now requires chain restaurants to provide their customers with clearly labeled calorie and nutrition information on menus and menu boards. Restaurants must also have information like the total amount of carbohydrates, sugars, fiber and protein on hand, in case a diner wants additional nutritional information. By offering transparency, consumers can make educated dietary choices for themselves and their families.
SmartLabel
SmartLabel is an industry-wide tool that uses tech to provide transparency around a range of objects, from soda to pet food. Consumers doing their grocery shopping can use their smartphones to access a digital database offering detailed product information that goes well beyond what could fit on a package label. With the click of a mouse or tap on their phone, they can see things such as nutritional information, ingredients, allergens, brand information and other relevant information about the product.
Today, 40 major companies, like General Mills and P&G, for instance, that have hundreds of brands, are using this technology, and the number is only expected to grow.
Simple Ingredients
As companies have implemented more transparent labeling, many have also adopted clean-labeled, less processed ingredients. Companies are quickly learning that a simpler, less processed ingredient can not only be tastier, but also differentiate them from their competition. This has increased the use of fresher, more wholesome ingredients. Instead of using artificial flavors, preservatives and sweeteners with names many can't even pronounce, they are opting for simpler ingredients. This shift to ingredients that you can find in an actual kitchen allows consumers to see what's in their food and recognize exactly what the ingredients are.
Panera Bread has been a leader in the food and drink transparency movement and aims to keep their customers informed by not only serving clean ingredients but also providing full nutrition information including ingredient statements throughout the guest experience. To see how others are improving the way we eat, check out Food Interrupted, a six-part series by Panera, produced in partnership with Rainn Wilson's SoulPancake and ACE Content, that sheds light on these hardworking chefs, tastemakers and community heroes who are helping to change America's food system.