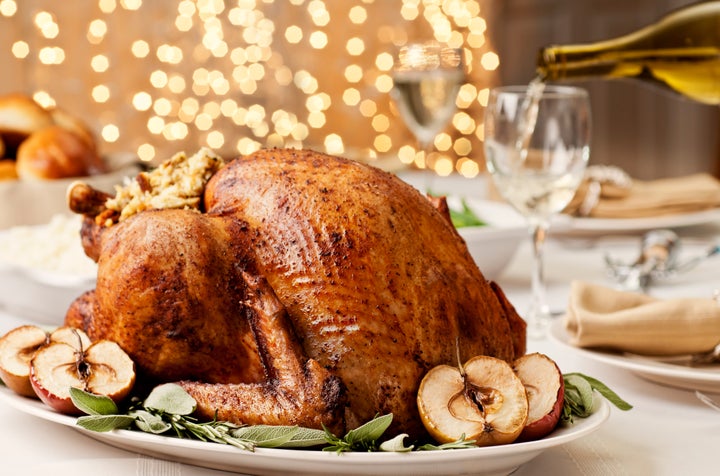 It's the age-old Thanksgiving debate. When you're buying a turkey for the holiday, should you buy a fresh or frozen bird?
HuffPost spoke with a few turkey farmers and butchers to determine if one is better than the other and why.
Most people prefer fresh turkey.
"If fresh is an option, always choose fresh," Aimee Ashley Myers of Ashley Farm in Flanders, New Jersey, told HuffPost. "You cannot beat a fresh farm-raised turkey," she explained, noting that fresh turkey tastes better than frozen.
"Always fresh turkeys," he said, adding "Fresh turkeys will hold their moisture better than frozen.
That doesn't mean there's anything wrong with frozen turkey.
But if your only option is a frozen turkey, you can still find a way to make sure you're getting a good bird to put on the table.
"A frozen turkey from a good grower is head and shoulders above a supermarket turkey," Myers said. "For example, our turkeys are flash frozen to preserve the flavor and quality and they are superior."
Trevor Bundy, COO of Fleishers Craft Butchery in New York City and Greenwich, Connecticut, also said there isn't anything "inherently bad" about frozen turkey.
"A good processor will freeze the turkeys right after harvest. They can freeze them much faster, and at much lower temperatures, than what your household freezer can manage," he explained. "This will prevent the formation of ice crystals in the muscles, and as long as the bird isn't thawed and refrozen along the way, the end result will be a quality turkey."
Just keep in mind fresh and frozen turkey cook differently.
"If you're ordering a local fresh turkey, (which I totally suggest) ask about cooking," Mary Carpenter of Violet Hill Farm, a farm located in Mohawk Valley, New York, said.
"Fresh turkeys cook much more quickly. Resting is vital," Carpenter explained. "Cooked weight is much closer to raw weight since there isn't water pumped in them (so yield is better). You're going to want to plan for leftovers because they're amazingly delicious."