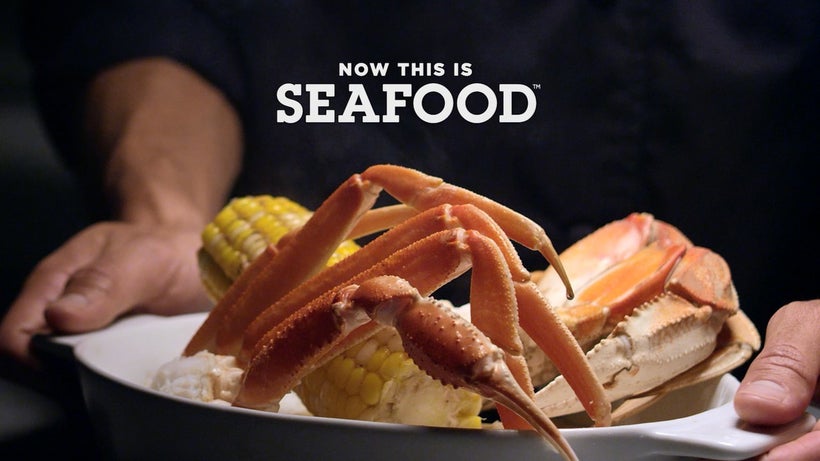 I've always been a bit of a chain restaurant skeptic as I tend to prefer food that is locally sourced and am always hesitant to try anything that is mass shipped. However, Red Lobster is absolutely an exception. For starters, the restaurant has a commitment to fresh, seasonal, and local seafood. Every day, the Red Lobster award-winning Today's Fresh Fish menu features seasonal selections that are flown in or sourced from nearby waters—never frozen. Also, the restaurant requires their farm-raised seafood suppliers to follow Best Aquaculture Practices (BAP) defined by the Global Aquaculture Alliance (GAA). I can get behind any restaurant that sources delicious seafood in a safe, ethical, responsible and sustainable manner. That being said, crab also happens to be one of my favorite dishes of all time so when I heard Red Lobster was throwing a "Crabfest" all month in July, I knew I had to give it a shot.
With five different kinds of crab and nine unique seasonal crab dishes, there is something for every kind of crab lover. However, if you are lost at sea and decision-making is difficult for you, I recommend going for the dueling crab leg duo which includes only the best of the best—half Dungeness Crab and half sweet snow crab with a full ear of corn. Before heading into Crabfest yourself this month, my friends over at Red Lobster have provided a few fun tips and little-known facts to get you excited:
Before you get cracking, ask for a bib! Red Lobsters have them available at all locations!
To ensure that guests visiting one of over 700 Red Lobster restaurants are served only the highest quality crab, Red Lobster stations quality inspectors in Alaska for up to two months, who personally inspect each Alaskan-sourced crab when it comes off the boat. To learn more about the sea-to-table journey of Red Lobster's Alaska crab, click here!
Snow Crab is one of the sweetest crab options, whereas the Southern King Crab is one of the most savory.
Crab Oscar topping can be added to any kind of fish or steak on Red Lobster's menu—a must!
The art of crab cracking can be achieved in less than 15 seconds with this little-known acronym, PSBC: prepare, separate, bend and crack. Need to perfect your crab cracking technique? Check out this fun video!
REAL LIFE. REAL NEWS. REAL VOICES.
Help us tell more of the stories that matter from voices that too often remain unheard.
This post was published on the now-closed HuffPost Contributor platform. Contributors control their own work and posted freely to our site. If you need to flag this entry as abusive,
send us an email
.