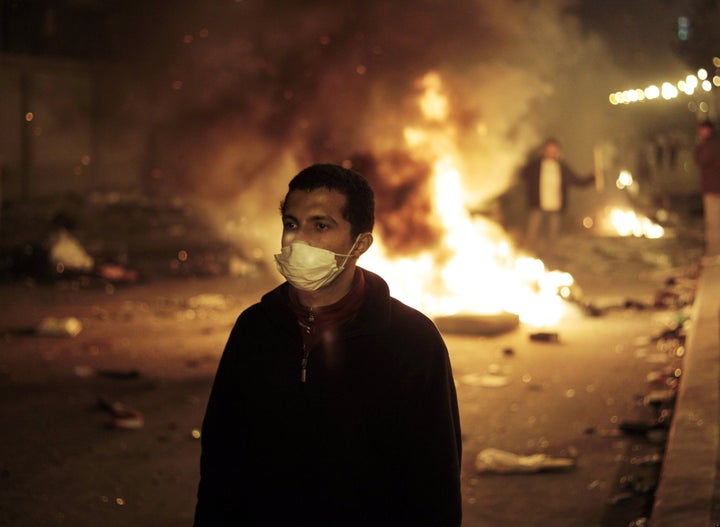 After days of protest, Egypt's civil unrest came to a head today, with protestors defying curfews as the nation's military entered the streets. If you're new to the story, here's what's going on.
Blocking Twitter not only enraged Egyptian citizens; it also brought increased national attention to the uprising. Over the course of the next two days, Egypt proceeded to block Facebook while the much-hated riot police took to the streets, arresting and injuring hundreds with batons, tear gas water cannons. Protests occurred not only in Cairo, the capital, but also in Alexandria and Suez, two other major cities.
The largest protests were planned for Friday, at which point the government took the unprecedented step of blocking all Internet services in the country. With Twitter and Facebook already down, email other social networking outlets fell as well. Text messaging was also blocked. Protestors and journalists began finding alternate means of getting online and pushing out information.
After a long silence, President Hosni Mubarak appeared on state television to announce that while he would be dismissing the government, he would not resign. Protestors continued to chant "Down, down with Mubarak" after his announcement. Shortly afterwards President Obama made a televised appearance to say that he had spoken with the Egyptian president on the phone, and had urged him to take "concrete steps" towards reform.
As of Friday night, the streets were reported to be more quiet as Egypt waited for Saturday's announcement of a new government.
You can follow live updates as they develop here. Send us tips at egypt@huffingtonpost.com or call 00-1-315-636-0962.
You can find a guide to our Egypt coverage here.
Related
Popular in the Community