The next time you talk to your teen, notice how often he or you share your attention with your smart phone. How long can you talk without an intervening text? What is the impact of these diversions on your parent-teen relationship?
Remember the day your daughter came home with a dismal look on her face? Head down, she walked right past you without much of a hello while glancing at a text on her phone. Did you think to question what that dismal expression meant or were you deterred by her texting or your own phone ringing? How many days passed before you found out her boyfriend had just broken up with her and she felt lost and alone?
Remember when your son threw down his backpack as he marched into the house? Except for the cell phone in his hand, the silence toward you plus his grim exterior suggested he had abandoned all traces of connections with others. He raced upstairs and you didn't see him until you called three times that dinner was ready. When he said he wasn't hungry, you got a text from your husband that he'd be late and so you ate alone while texting your friend. How many days passed before you were informed by email from a teacher that your son was failing both English and math, the news that silenced him that day and made him lose his appetite.
When texting is primary and talking is secondary, heed the warning that you and your teen are growing distant. You can blame the smart phone, but be a smart parent and call a halt to this progression.
This doesn't mean moving in like an army captain to take away your kid's phone. After all, you're also carrying out the same smart phone diversion tactics interfering with your relationship. It does mean giving your child your full attention when needed, not googling for more data about what's being discussed. It does mean having real conversations without interruptions.
Stop googling and start talking!
8 Tips for Real Conversations Between Parents and Teens that Stop Cell Phone 'Addictions'
1.Put your cell phone far away. The very presence of the phone may change the tone and content of the conversation.
2.Maintain eye contact. This means you are fully present with complete attention.
3.If you're getting bored and have that cell phone urge, listen more carefully and closely to what is being said and respond in kind.
4.Keep your mind in the present, not diverted elsewhere if the image of your phone comes to mind.
5.If you feel the desire to go find your phone and not stay in the conversation, consider that what's being discussed is a bit disturbing. All the more reason for a parent to stay in the conversation with your teen! Maybe you are about to hear something distressing but important.
6.If you miss your phone, it's a clue you have just lost empathy toward your teen. Why would you choose your phone over your child? Something's off and you need to attend to your feelings.
7.Real conversation without interruption builds bonds because it fosters connections. It's like hugging with words when you really listen to your teen.
8.Make face-to-face conversation a priority. Engage your teen at least once a day for at least ten to twenty minutes. It will be rewarding because you will understand your child better and your child will feel he or she is loveable to you.
As parents, we owe it to our kids to keep phones away from the dinner table, the living room, and the car. They deserve to be listened to with our full attention. The time is now to make real conversation the new norm.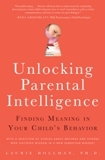 Laurie Hollman, Ph.D. is a psychoanalyst with an upcoming book, Unlocking Parental Intelligence: Finding Meaning in Your Child's Behavior, in print and Kindle format on Amazon.
This post was first viewed on Moms Magazine
Support HuffPost
A No-B.S. Guide To Life
Related
Popular in the Community