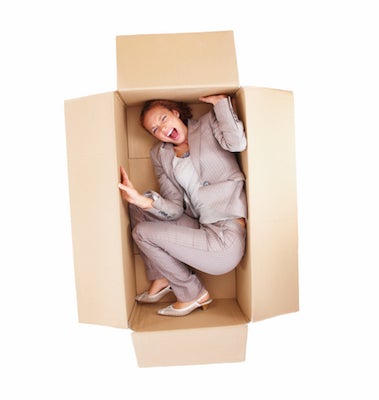 At the end of October, I traveled to Wilmington, Delaware to present at the TEDx Women forum. It was both exhilarating and terrifying. I did not know whether or not I would be able to pull it off. Although I have spoken many times before—and to audiences larger than the one in Wilmington—this was the first time that I had to speak entirely from memory! Some days it is a challenge to remember why I walked into a room, let alone presenting a 15-minute speech from memory! But I was able to recall and deliver my talk without incident.
I spoke on What's in a Name? How the Gendered Discourse of Leadership Perpetuates Gender Bias. Discourse are the words we use to describe the world around us. It is the expression of thoughts in conversation, words, and speech. The language we use reflects the reality we see. Many times, leadership characteristics are described as either feminine or masculine. Feminine leadership styles include being cooperative, collaborative, relationship-oriented and having concern for others. Masculine leadership style includes being assertive, aggressive, task-oriented and taking risks. Describing leadership styles along gender lines not only perpetuates gender bias against women but can also impede leadership development and career selection in men. Quite frankly, it puts us all in leadership boxes!
This has been an area of concern of mine for many years as a leadership expert and leadership practitioner as I have helped others to navigate their leadership path and navigated my own. Everyone has a leadership style. It is naturally developed and also cultivated from experiences, influence, and development. There is no one wrong or right way to be a leader. Each leadership style has its advantages and disadvantages. But when we try to put each other in a box to say that women should lead this way and men should lead that way, we diminish the effectiveness of the leader by limiting how they choose to influence others.
The issue of how women leaders are perceived has been a fascinating area of research for me for the past three years. As I completed my research for my dissertation, I found article after article discussing the impact of gender bias on leadership decisions. Of particular interest was the issue of how women leaders are depicted in the media, particularly woman political candidates. This issue is not only a phenomenon in the United States political discourse but in foreign elections as well. The media is often focused on women candidates' fashion choices, hair styles and marital or parental status rather than the substance of their suitability for the office they seek. Rarely, are male political candidates' status as fathers highlighted nor is there mention of their fashion choices. Many times female candidates are portrayed as being too assertive or aggressive or are criticized for their femininity or not being feminine enough. All of this criticism results from societal expectations for women and resulting gender stereotypes.
Not only has this been an issue for my clients, but it is also a personal concern. I have what can be described as a masculine leadership style—my default is being assertive, aggressive, and confident. My communication style is more direct. But I am not trying to lead like a man nor am I masculine in any respect. I lead like I lead. I have been like this since I was a child. I do not recall a conscious decision to "lead like a man." I do know that as I have been committed to my personal and professional growth I have chosen to adopt a leadership style that works—without regard to whether it is either feminine or masculine. I want to be celebrated for being a great leader rather than denigrated because of the societal constraints that influence how women leaders are perceived when they are otherwise exhibiting effective leadership.
The truth is that effective leadership encompasses the full spectrum of leadership styles. An effective leader must not only be task-oriented, but also relationship-oriented. You cannot get tasks done without people! An effective leader must be collaborative and make decisions. Participatory leadership does not mean an abdication of responsibility for decisions. A great leader must be confident! A nurturing leader IS a great leader. Research consistently finds that workers prefer a transformational leader—one who inspires loyalty, stimulates innovation, and engenders organizational commitment. Yet the hallmark characteristics of this leadership style is one that is in the feminine box—collaboration and mentoring.
To be a nurturing leader does not mean that one is effeminate or weak. It is not a negative connotation at all. It simply reflects valuing the people that you work with and enabling them to grow and expand their capacity. In fact, millennials prefer a leadership environment that is rich in collaboration, cooperation, open communication, and participation. A nurturing leader is a modern leader. Mentoring and collaborating is not feminine, but effective.
Women are not by default ineffective as leaders because they are nurturing. The characteristics that make women great mothers translates into skills that make them great leaders. A confident, assertive woman who makes decisions and communicates directly is no less effective than a man doing the same. She is even more effective when she mentors and collaborates with others.
Characterizing leadership styles as either feminine or masculine puts both genders in a box. It impairs men's abilities to exhibit transformational leadership characteristics and it impedes women from exhibiting confidence in their abilities. The negative impact is greater for women. Women who are confident, aggressive and ambitious are often reduced to a single-syllable, rather than being recognized as effective leaders.
In addition to being limiting, gendered leadership style descriptions are archaic. We are no longer operating in a workforce where women are a rarity. Women have been a growing part of the workforce for over 50 years. The workforce, as a whole, is not dominated by either gender. There are still career paths are dominated by one gender or the other, but overall the workforce is diverse along gender lines. Gender disparity remains, however, in the leadership ranks of companies and government. The leadership gender distribution does not reflect the gender distribution of the workforce. Gender stereotypes and gender bias remain a leading factor in the restriction and disappearance of women from the leadership pipeline.
Another reason that women disappear from the leadership pipeline is the inability of the modern workplace to adapt to the needs of modern workers. Leadership discourse is reflective of workplace policy. For example, organizations that invest in training female professionals but retain traditional work practices, job designs, and career frameworks that are incompatible with working less or fulfilling caregiver roles lose female talents in the workforce. Companies rely on the discourse of "personal choice to create solutions. The use of "personal choice" to describe women leader's lack of advancement, reduced work hours or exit from the workforce is a dangerous discourse that shifts the focus away from the gendered nature of social and organizational practice. Saying that women leave because of "personal choice" is a fallacy because the woman does not create the traditional work practices, but rather only responds to the options presented—the choice to take it or leave. Organizations that embrace an adaptive strategy that keeps talent in the workforce benefit the company just as much as it benefits the woman leader.
Words carry power. It is important that the words we use to describe leaders and leadership development not only encourages effective leadership but is reflective of modern leadership environments. We should abandon the use of feminine or masculine when describing leadership styles to avoid putting either gender in leadership boxes. This hinders organizational effectiveness. Embracing gender neutral leadership description and career paths increase the flow of talent in the leadership pipeline. Gender neutral leadership discourse has broader implications than gender equality and has a positive impact on leadership development. The business case for gender-neutral leadership attributes is that it encourages effective leadership skills that improve organizational performance. Suppressing effective leadership skills in either gender lowers organizational effectiveness. Suppressing leadership identity in women diminishes the corporate value of human capital assets. It's like buying high power software and using only its word processing capability. Relegating great leadership skills to men leaves high performing female talent on the shelf.
Abandoning gendered discourse does not lead to emasculated men or masculinized women, but rather men and women who are able to operate in the full spectrum of leadership styles without limitation or social penalty. This will improve leadership development for both genders and improve overall organizational performance. Leaders will not be pressured to lead one way or another because of societal expectations along gender lines but will be free to embrace the leadership that works best for the situation or environment. Leadership is best when it is responsive, contextual, and expansive rather than restrictive, limiting, and unauthentic.
If we shift the way we think about leadership from masculine or feminine to achievement and relationship building skills, we can begin to break down the barriers that reduce an ambitious woman to a single syllable, we can expand the capacity for more leaders, and we can destigmatize the powerful impact of the nurturing leader that allows both men and women to embrace the positive characteristics of leadership without limitation.