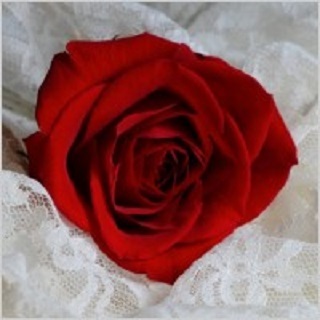 We're familiar with Shakespeare's famous lines from Romeo and Juliet in which Juliet says,
What's in a name? That which we call a rose
By any other name would smell as sweet
While that's true in botany, fictional characters' names matter. A name is a device by which a reader visualizes, hears, and senses a particular character. The name becomes the essence of a character.
Certainly, the name Hannibal evokes thoughts of Thomas Harris' malevolent character in Silence of the Lambs. "Stingo" summons William Styron's callow protagonist from Sophie's Choice. "Garp" brings to mind the idiosyncratic man from John Irving's The World According to Garp. Think of other characters in literature: Ahab; Hamlet; Ishmael; Raskolnikov; Scrooge; Achilles; Dr. Jekyll and Mr. Hyde. These names are emblematic of compelling characters and their unique traits.
How do novelists come up with characters' names?
Many writers choose names with some acoustic quality, making them memorable.
Most writers select dissimilar names for different characters so the reader doesn't confuse one character for another (as may occur in Russian novels). A writer doesn't want a reader to backtrack through a novel to clarify who is speaking or acting.
When choosing names, some writers scan newspapers, magazines, books and the Internet. Others listen for the names of people they encounter in everyday life, or ask for suggestions from family and friends.
Harlan Coben sometimes offers to name characters after people who bought his current novel; submit proof of purchase; and thereby become eligible for the winner's name to be used in a subsequent novel. A writer as popular as Coben garners cascades of names, and engages readers. It's also a great promotional idea.
There's always the option of naming characters after relatives and friends. I do this with secondary characters. I've occasionally named a major character after someone I know -- using the person's full name. In one instance, I thought a physician-friend's name was perfect for a villain's, and used it -- but only after conferring with him.
In some novels, I've made mention of a friend in setting up a protagonist's background or back-story. One psychiatrist friend telephoned me after reading one of my novels. He was delighted to learn that in his novelistic iteration, he was not only a shrink, but the owner of a Blimpie franchise. We laughed about his fictional investment prowess.
However a writer selects a name, it must fit and exemplify that character. The mention of the name should bring to mind an entire set of personality traits; a certain look; and feeling tone. The name should evoke a strong image in the reader's mind, and have a ring of authenticity.
After all, no writer wants his rose to evoke the scent of a chrysanthemum. Or worse, the smell of a stinkweed.
Mark Rubinstein is the author of Mad Dog House and Mad dog Justice and Love Gone Mad.
Related
Popular in the Community