The results are in! Every year, Destination Weddings Travel Group releases an annual trend report that outlines the average destination celebration and what couples are choosing to incorporate into their wedding away from home. As a lover of all things weddings and a gal who is admittedly planning her own destination wedding prematurely, I dutifully read the report from cover to cover so I could be ready to answer any questions for my eventual nuptials.
Without further ado, let's take a look at what destination weddings are all about in 2016.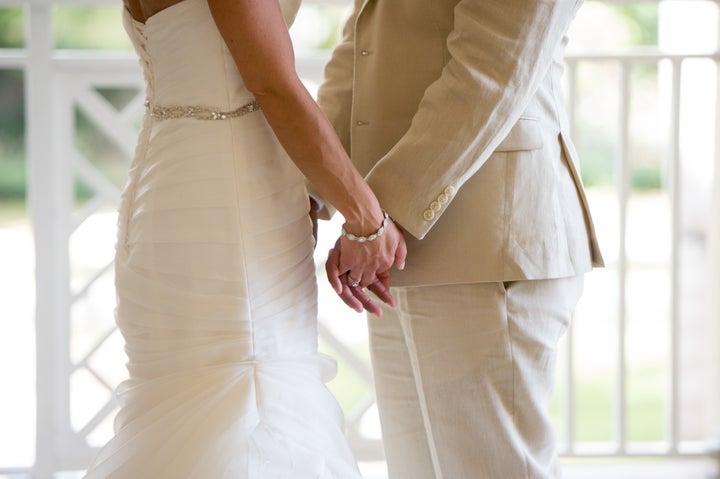 By now, it shouldn't be a surprise that at-home weddings can cost a small fortune to host. In fact, The Knot reported the average price tag for a 2015 wedding at $32,000 – a new car or a sizable down payment for a house. DestinationWeddings.com, on the other hand, reports that their customers average less than $10,000 – less than a third of the cost! Along with the affordability, wedding getaways also take much less time to plan coming in at just under one year, whereas a traditional wedding near home can take one and a half years or more.
If the price tag isn't a big enough reason to understand why couples are getting hitched abroad, consider the smaller guest list. There are no worries about whether great-aunt Muriel will want to smuggle in her teacup poodle or if you really need to invite your cousin's flavor-of-the-month. DestinationWeddings.com notes that their customers average 28 guests, which ensures that there is plenty of room for loved ones who really belong at your side on the Big Day.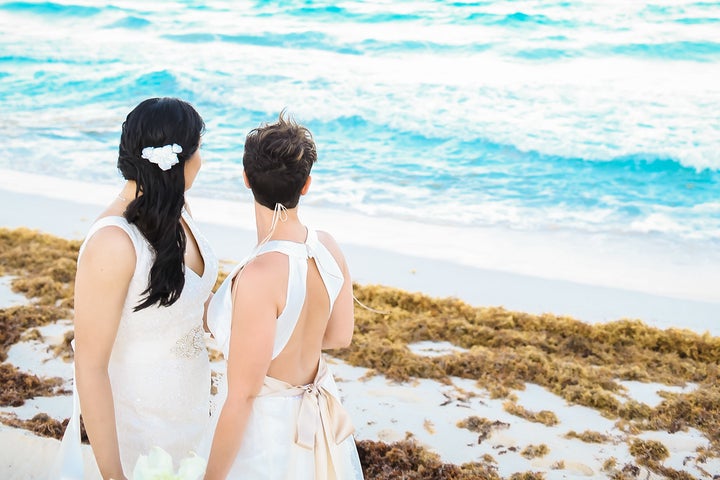 The thought of a destination wedding often brings up images of sandy feet and vows at sunset. While tropical paradises like Mexico, Jamaica, and the Dominican Republic certainly rank at the top of the list of popular destinations, adventurers are reveling in locales that are off the beaten path. From the scenic Canadian Rockies to beautifully secluded Iceland, there are no limits to how far couples are willing to go for their wedding.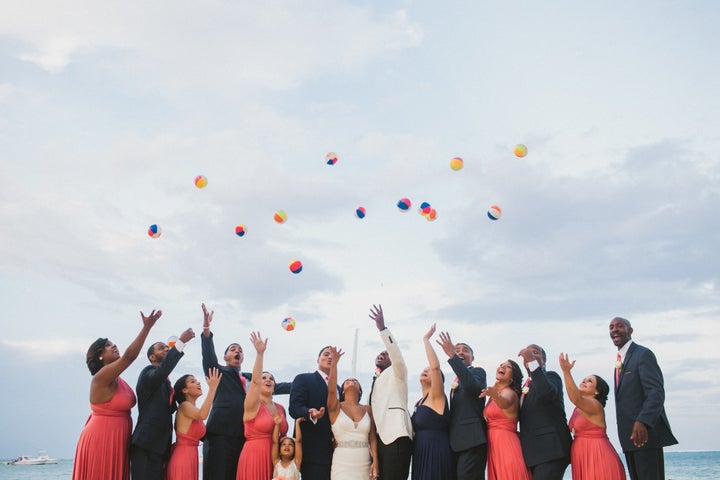 Colors, décor, and fashion – oh my!
Pantone's color of the year always makes a statement in the wedding industry and this year is no different – except, in 2016, they released two! Serenity and Rose Quartz are straight out of any nursery with soft pinks and periwinkle blues stealing the scene for weddings abroad. In addition to these delicate shades, a mix of metallics and natural elements are making their mark in weddings near and far. Who knew pairing glitter with granite could look so glam?
While destination weddings are often thought of as simple affairs, that's not to say the brides and grooms aren't celebrating in style. Brides are donning dramatic outlines with full tulle skirts and deep, open-back dresses – swoon! Grooms, on the other hand, are sporting bright colors to keep the fun and lighthearted vibe of a destination wedding.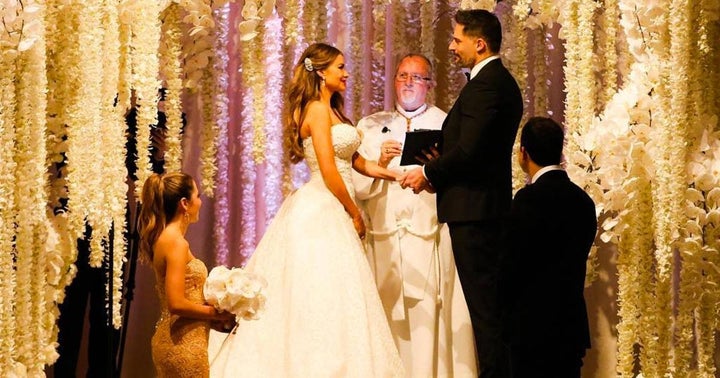 Celebrities – they're just like you!
Well, maybe not – but they are opting for destination weddings more and more as a fun way to celebrate their vows among intimate friends and family. (The paparazzi don't get a plus one.) From Eva Longoria and beau Jose Antonio Baston in Mexico to Sofia Vergara and Joe Mangianello in Palm Beach, getaway 'I do's in Hollywood are becoming increasingly popular – and they are people just like you.
There are plenty of great reasons to jet off to tie the knot, but I should be clear that a wedding is a choice between two people – nobody else can tell you what's the best fit for you! Whether it's at home or on the other side of the world, luxurious or simplistic, large or small, your wedding is your day and you should do exactly what your heart tells you to do.
If you are sold on the idea of taking your wedding on the road, check out the full Destination Weddings Trend Report 2016 here.
Amanda Zack is a proud millennial and wedding PR specialist with OFD Consulting, based in Richmond, VA. She also serves as a Public Relations adjunct professor at her alma mater, Virginia Commonwealth University. Inspired by the power of words, she is an avid storyteller with a love for animals, weddings, and anything else that elicits a smile.
Related
Before You Go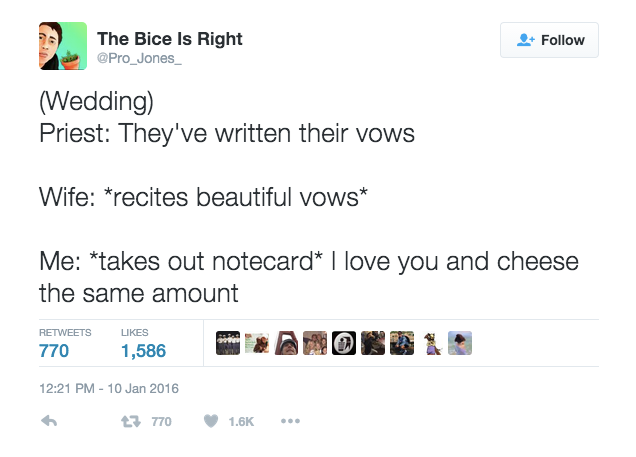 LOL-Worthy Wedding Tweets