Just in time for grilling season, a survey by meat giant Hormel's Applegate division reveals our hot dog fears. The poll of more than 1,000 people ages 18 and over shows women are more skeptical than men: Nearly 50 percent of females are scared to find out what's in hot dogs, compared with just 37 percent of males.
The results also show that more than 33 percent of Americans avoid hot dogs because they think they're made with low-quality meat, chemicals and artificial products, and that 70 percent of Americans wish hot dogs were made with fewer ingredients.
Speaking of those ingredients, a YouTube video (see above) from the people at Discovery News explains exactly what's in commercially made hot dogs.
While we often joke about mystery meat in hot dogs, the most problematic ingredients are actually the additives and preservatives that keep hot dogs from going bad.
According to the American Cancer Society, nitrites, nitrates and heterocyclic amines found in hot dogs have been shown to cause cancer in animals. High consumption of hot dogs and deli meats (defined as 1 ounce per day, five to six times a week for men, and 1 ounce per day, two to three times a week for women) is associated with increased risk of colon cancer. If you look at those numbers, it's entirely possible that someone who regularly eats hot dogs could fall into that "high consumption" category.
Another mysterious ingredient in hot dogs is the casing. "Natural casings" are just a nicer way to say "intestines." Boyd Adelman, president of Sabrett, told HuffPost last year that "natural casings, depending on the product, are cleaned intestines of sheep or lamb." Though that may not sound like the most appetizing idea, it's perfectly sanitary.
Skinless hot dogs, on the other hand, are made with cellulose casings. Cellulose is a non-digestible plant fiber that imparts no flavor and is only used to create the shape.
Applegate's survey coincides with the launch of the company's "The Cleaner Wiener," which aims to educate Americans about the brand's non-GMO products made with humanely raised, grass-fed beef.
"Hot dogs are the poster child for scary ingredients," said Nicole Glenn, Applegate vice president of marketing. "But there's nothing to fear in The Cleaner Wiener ― it's made with simple ingredients that don't require a food science degree to spell or pronounce: grass-fed beef, salt, water and spices."
The future of wieners is looking cleaner.
Before You Go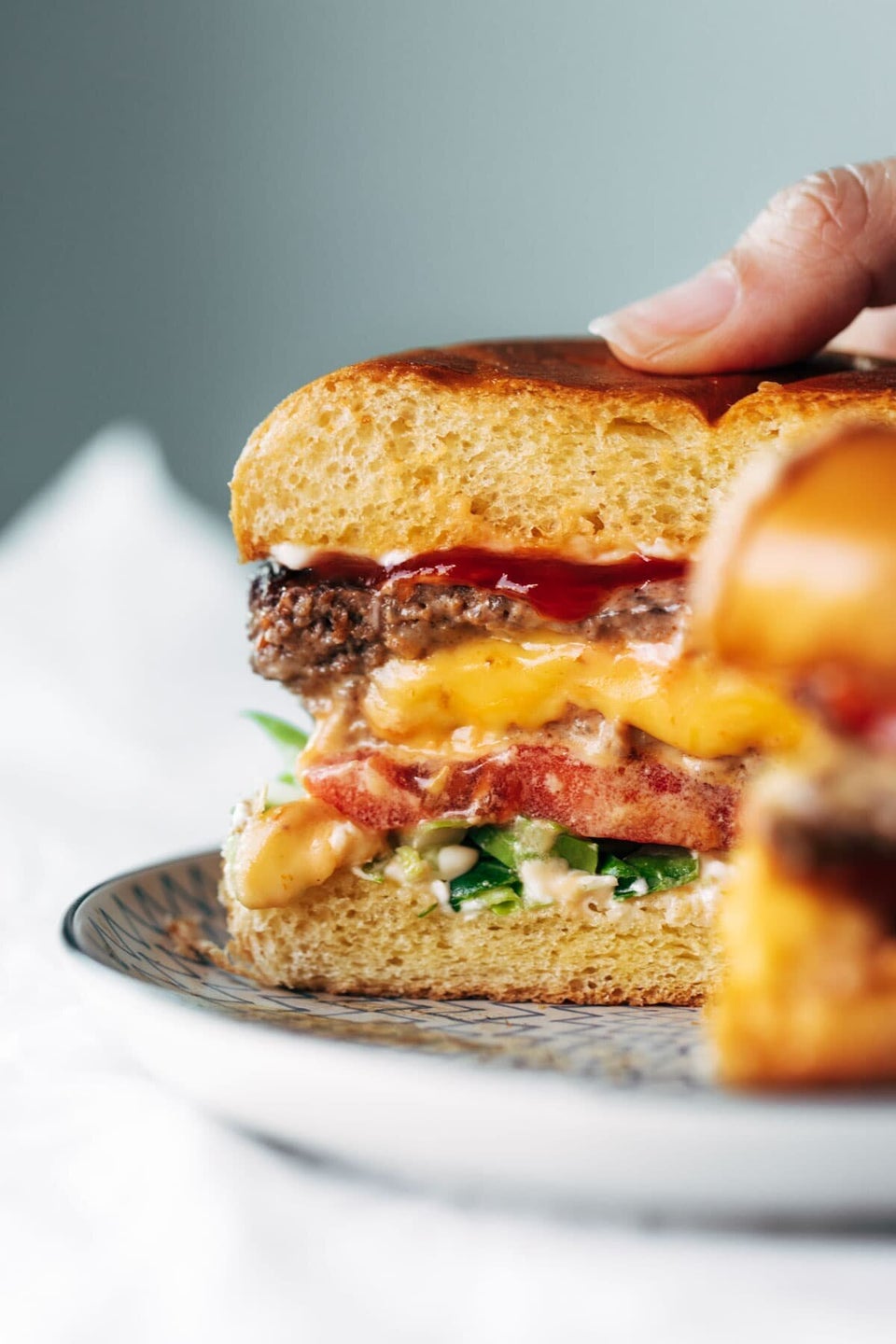 Beef Burger Recipes