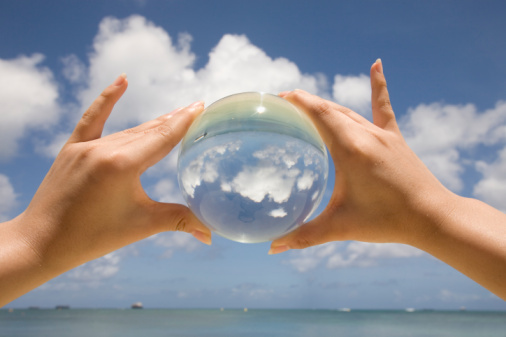 I am always ready to learn, although I do not always like being taught. - Sir Winston Churchill
"What's in it for me?"... It's a question that makes a lot of people cringe. It's often seen as a selfish, self-serving query. But think about this for a moment. When we make the biggest decisions of our lives, in any arena, whether it be work, study, relationships -- we are all, to a lesser or greater extent, making said decisions out of care for what we want. And if we aren't, then we absolutely should be.
Because let's get this straight -- the starting point of any decision making process that involves you, has to be you. Unless you know your reason for what you are doing, either in your career, business or personal life, how can you possibly make the right choices and decisions? In the words of Simon Sinek, do you even know your WHY and what it is that you want? First and foremost, you should have enough belief in yourself, in your dreams and vision for your business and personal future. That vision is yours, and yours alone -- and until you understand this, and are willing to embrace it and get it sorted, there will not be the ability to move forward.
This is particularly relevant to your business life, where the above question is definitely one of self-leadership, because it reflects the ability to own decisions and make proactive choices. If you are able to make firm and decisive choices about what you want on a personal level from your career and your business success story, chances are you are going to be an effective and proactive leader, who is able to be decisive and engage in proactive, value-connected work on a large scale.
You need to look after the self first, because only then can you give the best of yourself to others and further enhance yourself with an openness to receive. You are making sure that you are in charge of you.
Jim Rohn said, "formal education will make you a living; self education will make you a fortune." That question leads to continuous personal development, which is an absolute must for those who wish to collaborate and leverage. Why? Because personal development leads to:
curious and creative thinking
continually growing and becoming more self-aware of what you are capable of, the things that are happening around you and the possibilities of what you could leverage
improving skills and knowledge to become an expert at what you do, on a continuous journey to self-actualisation
being generally more effective and productive
greater understanding of what you have to offer as a leader.
Asking "What's in it for me?" creates a plan, a journey and provides your own inbuilt decision making tool. It helps to ground your personal values firmly and permanently.
Knowing what it is you want is a critical part of collaboration and gives you the ability to ask for the right help and support. Knowing what you want creates the direction of the journey -- it allows you to see and hear opportunities as they present themselves, and equally to take control of decisions that you make along the way.
If you are comfortable in your own skin, as a person and as a leader, there is nothing selfish in asking "what's in it for me?". Instead, you are giving yourself guidance for the path you want to follow, which in turn makes the path that your team, your co-workers, and your collaborative partners are following much easier and simpler to navigate.
So go on. Take a deep breath. And ask yourself...
Related
Popular in the Community