Women's purses are like mini suitcases these days! Oh, how easy it is for your bag to become a black hole of no return. You can never seem to find what you need exactly when you need it. Personally, my bag is full of things I need and a bunch of what-ifs. What if I meet someone I need to impress? What if I need to touch up my makeup? As a businesswoman and mother, I've found that it's always better to be overprepared than underprepared.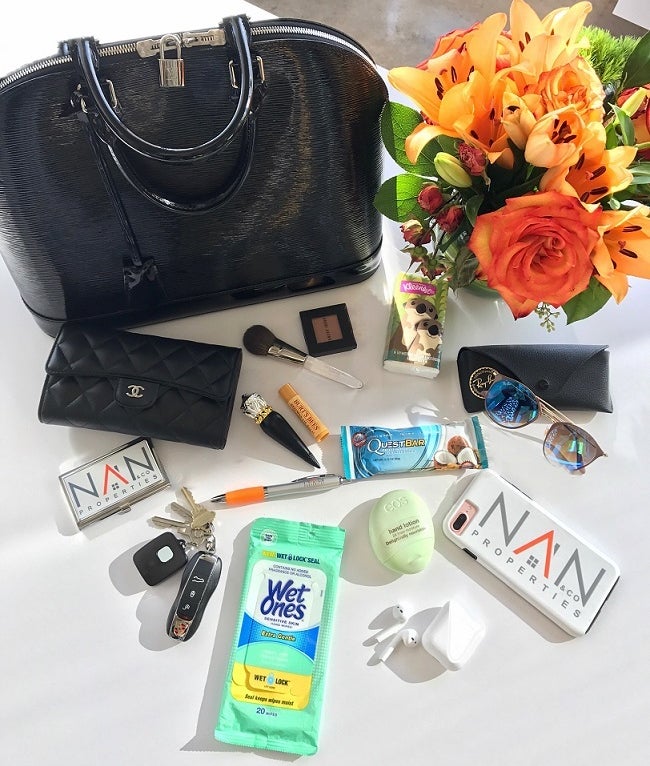 Wallet: All my absolute essentials are in my wallet. Money, cards and my license. I never leave home without it!
Lipstick: My outfit isn't complete until I've applied my lipstick! Adding that little pop of color always makes me feel more confident. The one I'm loving these days is the Christian Louboutin Rouge lipstick because it lasts all day! It's perfect for withstanding lunch meetings and kisses with the family, but just in case I need to reapply, it's always important to keep it with me.
Wet Wipes: For the messes too strong for Kleenex! I keep Kleenex on hand for things like cleaning quick makeup smudges and runny noses, but some accidents need a little more help. Wet wipes are incredibly handy to have for young children! For those moments of "I really hope that's just chocolate" and splattered pasta sauce all over the mouth, all mothers out there know what it's like to need a quick clean.
Business Cards and Carrying Case: You never know who you're going to meet! I built my company of selling and buying luxury real estate on the idea of customer service, innovation, and professionalism. Keeping these business cards with me helps me be prepared for servicing satisfied clients and making new connections.
Quest Bar: Sometimes I'm too busy for lunch breaks, and if I do have one, I never really know what time it might be. Keeping one or two of these bars in my purse is a quick way to cure the hunger pangs while staying healthy.
Tide to Go Instant Stain Remover: I don't have one of these in my purse at the moment, but I sure am wishing I had one right about now. As I'm writing this I found a stain on my white sleeve, and I have absolutely no idea what it's from.
Some other things in my purse: sunglasses, keys, hand lotion, Burt's Bees, a nail file, my access card for getting in the office and wireless headphones.
Ladies and gentlemen, what are in your bags? Those accessories you carry daily, whether it be a purse, a messenger bag or a briefcase, are all important! They carry your life, so treat them with care, and don't be afraid to over pack! You never know what you'll need.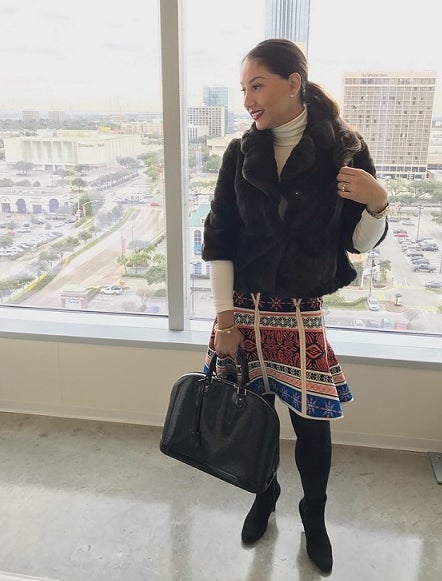 REAL LIFE. REAL NEWS. REAL VOICES.
Help us tell more of the stories that matter from voices that too often remain unheard.
This post was published on the now-closed HuffPost Contributor platform. Contributors control their own work and posted freely to our site. If you need to flag this entry as abusive,
send us an email
.