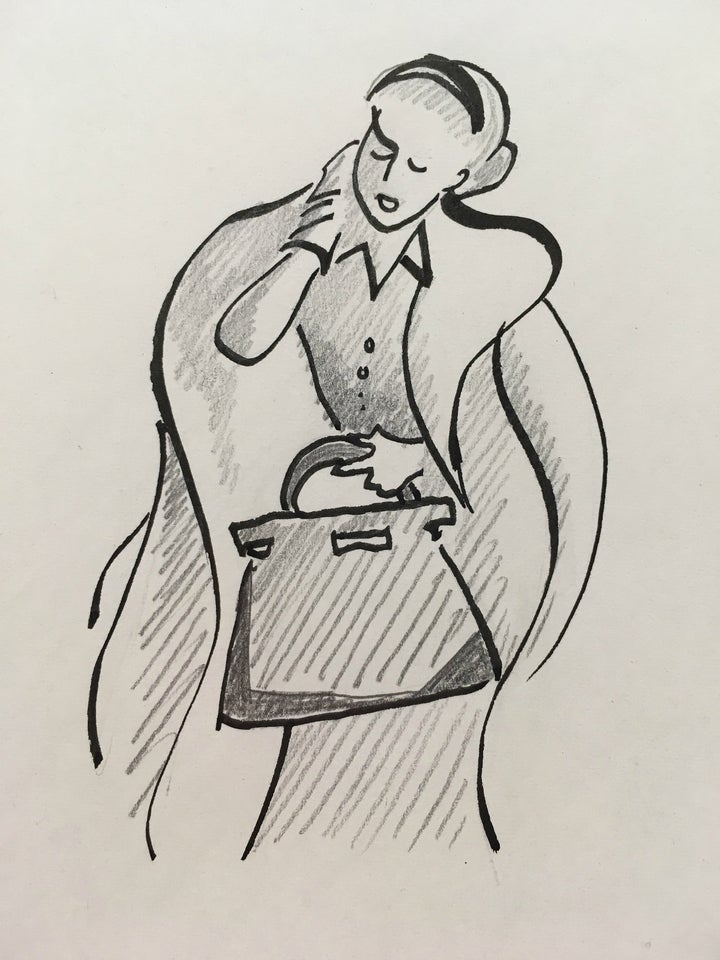 "The bag is at once, the simplest, the most complicated and the most emotion laden of accessories... because in one of its key manifestations, the handbag, it can be deeply expressive of a woman's life - serving as a companion, a receptacle of secrets, a status object and a means of self display."
from Fifty Bags That Changed the World: Design Museum Fifty by Robert Anderson
Well, that certainly makes everything in my bag much more significant so I am only going to have things in mine that are the best representation of me, and so should you.
I discovered the mysteries of a woman's handbag with my Jewish babysitter. Standing on my tiptoes, I watched her clutch her bag, thrust her solid fingers into the deep silky recesses and emerge with a toffee or a shiny nickel for me.
More revealing than her medicine cabinet, which was a formidable cabinet of curiousities, her handbag was a rare peek into her everyday soul. One that was fed by a scramble of assorted candies, cough drops, tissues, a Helena Rubinstein lipstick - always a brilliant red, loose change and bakery string.
I waited for those moments. The ones where she would peer through her glasses and sigh, "Kindeleh, gib mir mein pockabook." And I would stand on my toes to peek into the deep universe of her handbag. Her pockabook.
How I longed to have one of my own.
And what would I put in my pockabook? What precious items, things I wanted near me, things I would feel incomplete leaving the house without?
I consider everything I carry in my bag as urban survival tools. They are everything I need to navigate my way through my daily jungle.
Here's what I have in my bag today and why:
keys - can't drive without them
wallet - can't buy coffee or get into buildings in the city without little pieces of plastic with my name and face on them
phone - can't deal with the ridiculous anxiety I get when I don't have my phone. I know, that's hardly a good reason but I can't help it.
pencil case - yes, i still carry No. 2 pencils.
sketchbook - I love to draw people. And trees and conversations and attitudes.
a story to work on - there are always those unexpected snatches of time - sometimes just a few minutes, sometimes a 25 minute train ride - where I can get some thinking and writing done. It adds up.
These are things I carry through my day but they actually carry my artistic vision closer to reality everyday.
Some people carry earphones to listen to music. I will carry earphones to block out any sounds that distract me from what I am doing.
Some people load up their phones with games and movies to entertain them. I load up my drawing apps with sketches.
Some people read e books. I write ebooks.
I carry only what I need to get through my day and to capture it at a moment's notice.
I am not a carrier of stuff. I am a gatherer of images.
I do not need toys. I need tools.
I am not a consumer. I am a creator.
What are you doing and what is in your pockabook?
Hoong Yee is a writer who draws. She is the author of Rabbit Mooncakes, a children's picture book and the Executive Director of the Queens Council on the Arts. Hoong Yee is married to a nice Jewish boy and they live in Rockaway Beach, NY with their family. Visit her website at hoongyee.com
Popular in the Community